There has been a debate over the past decade whether the core contact center solutions e.g., routing, dialing, workforce optimization (WFO) should be subscribed to and accessed from the cloud. Or whether they are best licensed and installed on-premise.
The case has been made for the benefits of the cloud environment among them: flexibility, scalability, pay-per-use, lowered maintenance costs, easier updates, simpler access by work-from-home (WFH) agents and mobile sales, service, and support staff, and business continuity/disaster recovery.
But there is a counter-case for the on-premise environment: greater data security, reliability (from not having to rely on vulnerable networks), and last, but not least, more control over the applications and data.
At the same time, and making the decision whether to go to the cloud more complex, is reportedly a sizable if declining install base of legacy software and even hardware, like ACDs and dialers. Contact centers that have these tools, mindful of limited budgets, may adopt the "if it ain't broke, don't fix it" approach. Even if the products are no longer supported and the suppliers that created them have vanished.
The case has been made for the benefits of the cloud environment…
But there is a counter-case for the on-premise environment…
To understand what is happening and what are the key trends in whether and how contact centers are going into the cloud, and what moves they should make to have successful deployments in that environment, we had conversations with these leading vendors:
Laura Bassett, Vice President, Product Marketing, NICE CXone
Panos Kozanian, Executive Vice President, Cloud Operations, Five9
David Singer, Vice President, Product Strategy, Verint
Q. Are contact centers sourcing more of their applications to the cloud, and if so, which ones and why, in rank order?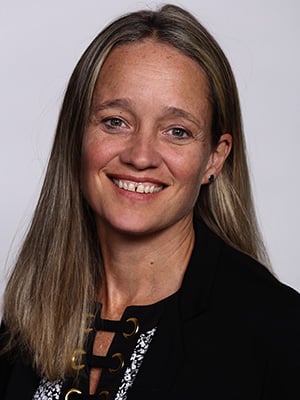 Laura Bassett:
The answer is yes, but the paths to the cloud can vary as much as the businesses themselves. Likewise, the order can be as flexible as needed to address a business's unique challenges and objectives.
Cloud migration enables hybrid evolution for companies as they strive to meet the accelerating expectations of the digital-first customer.
In fact, many organizations are adding the most advanced artificial intelligence (AI)-powered proactive digital solutions as they simultaneously continue to optimize legacy ACDs.
However, there are many companies opting to move to a fully native cloud customer experience (CX) platform to maximize scalability, agility, and flexibility as they also seek to support the work-from-anywhere workforce.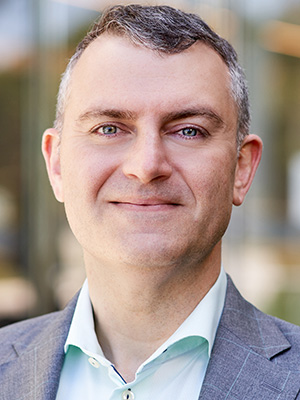 Panos Kozanian:
Yes, with the COVID-19 pandemic and the need to support remote work overnight, we are seeing a significant increase in contact centers transitioning to contact center-as-a-service (CCaaS) solutions, as well as existing CCaaS customers expanding their use of the cloud.
Companies are continuing to adopt these services to enhance CX by eliminating difficult feature deployments and upgrades, moving away from rigid functionality, simplifying integrations, and reducing maintenance costs.
Organizations can source all their applications and integrations into cloud offerings, giving prioritization according to their business needs.
We typically observe the following implementation prioritization:
Call routing/IVR
Digital Engagement – including email, chat, and messaging
AI/Intelligent Virtual Agent (IVA)
CRM/UC integration
WFO, including Workforce Management (WFM), Quality Management, and Performance Management
Analytics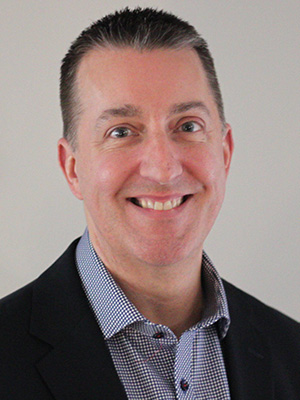 David Singer:
Organizations today are embracing cloud-first. Anything that is not completely homegrown is moving to the cloud.
We are seeing a rank order to cloud transitions: easiest is first and minimal is next.
For example, newly acquired solutions are easier to transition than existing ones. Systems with fewer data privacy concerns, i.e., HIPAA and PCI compliance, usually transition earlier as well. The priority continues to stack down from there. Meanwhile those applications without significant premise integration requirements or bandwidth issues are typically slower to transition.
In recent years, core contact center applications have evolved and expanded. They now include WFM, call recording, forecasting and scheduling, automated quality management (AQM), speech and text analytics and desktop processing analytics, agent gamification, mobile apps, and intelligent interviewing solutions.
These uber stacks lean heavily into AI and analytics, and as such give added credence to cloud-based deployments. As well, they need to integrate with other key components such as telephony, CRM, payroll, time and attendance, and HR systems – and more moving forward – making the cloud a natural choice.
What Cloud Architecture is the Best?
Clouds both in the sky and in computing come in different shapes. There are two principal types of cloud architectures used by contact centers: multi-instance and multi-tenant.
Which one is the best, that the industry moving to and why?
Panos Kozanian, Five9: Both (if executed well) are transparent to the customer. However, multi-tenant cloud architectures provide higher scalability and features deployment velocity and operational optimization for their operators to deliver a higher level of service.
For those reasons, the industry is clearly moving to multi-tenant. Modern CCaaS providers are cloud-native and multi-tenant.
David Singer, Verint: The best type of cloud architecture for contact centers — multi-tenant or multi-instance — is a really popular discussion.
To the end-user customer, it shouldn't matter so long as it's managed correctly by their provider.
But it matters most to the vendor. For example, technology providers favor multi-tenant because the architecture offers economy of scale, is more cost-effective, and has less administrative overhead to apply patches and upgrades.
Broadly speaking, industries are moving towards multi-tenant. For contact centers in particular, it is primarily multi-tenant with cases of multi-instance as needed.
Although customers are past data privacy and security issues, some still don't trust software-based access and privacy controls. They want separate instances, so their data is air-gapped from others. Again, this is becoming increasingly irrelevant if appropriately managed by the provider.
Q. Do you foresee the hosted cloud becoming the dominant environment for contact center solutions?
Laura Bassett: Contact center cloud conversion rates have historically lagged behind those of other industries.
However, the shift from on-premise to the cloud was greatly accelerated by the pandemic, when keeping agents securely connected remotely became a significant hurdle that many businesses needed to tackle quickly.
Today, cloud-based contact center operations are widely prevalent — more than half of contact centers operating today have some form of cloud infrastructure.
With the rise in remote and hybrid styles of work, and greater employee demand for workplace flexibility, cloud migration will continue to increase as it has become a necessity as opposed to a nice-to-have.
And cloud platforms are powering a new era of digital-first, AI-powered solutions to facilitate the entire customer journey, whether it starts with a Google search or a proactive chat.
These tools can help any brand deliver personalized knowledge management, smart self-service, and out-of-the box automation solutions for customer-facing and back-office operations.
Panos Kozanian: Yes. The cloud is becoming the dominant contact center environment since it has all the functionality of legacy on-premise systems, and more, with significant benefits, including scalability, business agility, flexibility, reliability, and hands-off maintenance.
The shift to the cloud continues to be driven by digital transformation and a growing demand for AI and automation.
With the increasing consumer preference for digital engagement, and the increasing scale in customer interactions, the necessity for businesses to drive efficiency is paramount.
The cloud helps businesses do that by enabling technologies like AI-powered IVAs and digital channels, which are easier to automate; and self-service.
David Singer: The hosted cloud is becoming the dominant environment for contact centers solutions compared to on-premise or the customer's cloud.
As we move past the early cloud adopter stage, there are a couple factors driving cloud transition today. The first being dominant cloud-only vendors, such as Salesforce and Microsoft Dynamics, which have pushed end-user customers to accept cloud essentially by default.
The global pandemic is another critical factor. Much like the acceleration of digital transformation and work from anywhere, the pandemic influenced cloud adoption.
Sudden pivots observed during the pandemic are not possible with on-premise. Cloud applications and services enable companies to evolve their technology strategies faster and effectively – which is key to business survival in a crisis and beyond.
Q. Conversely, what types of applications are contact centers continuing to have installed on-premise and why? What is holding them back from the cloud?
Laura Bassett: Large amounts of data and anything dealing with financial operations are often the last components businesses are ready to move to the cloud.
Despite the safe and secure nature of today's cloud environments, many decision-makers still associate on-premise systems as more cybersecure and less susceptible to data breaches.
Similarly, financial service organizations (FSOs) have statistically been the slowest and most cautious when it comes to cloud adoption, but even that is shifting.
The hybrid and remote working environments of today accelerated many companies' cloud migrations plans and remaining employers of choice requires them to constantly reevaluate and maintain a flexible technology stack to enable – and retain – a flexible and committed workforce.
If organizations don't yet feel they can securely move their applications to the cloud, on-premise platforms can still benefit immensely from enhancing operations with digital enablement with platform-agnostic cloud solutions. Ones that are capable of delivering real-time self-service, knowledge management, and automation in a hybrid environment.
While the industry is largely shifting to cloud computing, businesses can still reevaluate their approach to CX and enable more frictionless interactions with a combination of both on-premise and cloud applications.
Panos Kozanian: There are very few good reasons not to move to the cloud. Although some CCaaS providers offer end-to-end contact center solutions, customers may not prioritize moving some applications to cloud when:
Applications are running under compliance regimes that have not yet evolved to accept cloud transformation.
Applications have fragile and complex integrations with legacy on-premise components requiring physical proximity.
"There are very few good reasons not to move to the cloud." —Panos Kozanian
David Singer: Concerning contact center applications, we are not seeing anything broadly or systemically that must stay on-premise.
Organizations today have largely overcome the challenges of yesteryear, such as data security and data privacy. For example, leading insurance companies and big banks are safely saying "yes" to the cloud due to the many benefits.
At the same time, a successful cloud migration requires careful planning, so the "hold up" is working with customers through the varying phases of moving their application stacks to the cloud in a strategic fashion.
Q. Is there still much legacy on-premise software and hardware out there? What factors are holding contact centers back from sunsetting them?
Laura Bassett: The primary reason we see companies maintaining legacy infrastructure is that "it works" or seemingly so. But many brands also don't know what they don't know.
Organizations may not realize their current configurations are actually keeping them from elevating their CX—and possibly even driving customer and agent attrition. There also can be contractual agreements that make a transition cost-prohibitive.
Panos Kozanian: While there is legacy on-premise solutions still in use, innovation is all happening in the cloud.
Companies that choose to stay with their on-premise solutions run the risk of falling behind others in the market in terms of capabilities such as support for new interaction channels and access to AI and automation.
They also miss out on the flexibility cloud solutions provide, including the ability to scale the number of agents supported.
David Singer: There are still tons of legacy on-premise software and hardware leveraged by contact centers.
The main factor holding contact centers back from sunsetting them includes customers in different stages of their cloud migration.
In addition, some on-premise kits have not been fully appreciated, so there is a financial interest in staying on-premise.
In this case, customers will want to consider the total cost of ownership (TCO), which mainly depends on the recency of the on-premise investment and implementation.
In other words, contact centers need to ask: "What is the cost factor of switching to the cloud versus staying on-premise?"
Furthermore, cloud migration calls for separation between hardware and software. Yet many companies still operate in hybrid mode.
For example, the camera hardware in bank surveillance systems is on-premise, but the video data software runs in the cloud.
Similarly, contact centers typically keep their call center recording hardware on-premise, and the audio data lives in the cloud.
Q. What are the challenges to contact centers in sourcing, deploying, and using cloud solutions? What are your recommendations to minimize, offset, and respond to them?
Laura Bassett: The best approach when beginning to migrate your operations to a cloud environment is to remain acutely aware of the accelerating digital adoption and customer expectations for instant gratification.
The challenge is effectively and efficiently managing all your available data resources.
Further, it's important for contact centers to begin laying the groundwork before any cloud solution is deployed by consulting with experts to eliminate roadblocks, create a change management plan, and engage all stakeholders to make the transition as seamless as possible.
Next, when sunsetting older, on-premise systems, it's imperative to make data-driven decisions through ROI calculations and performance benchmarking to optimize operational efficiencies throughout the transition.
Preparing employees by deploying engaging, updated training will help position your team for success and will minimize the urge for employees to dive back into their former, more familiar processes and applications.
Finally, keep evolving. Your customers and employees will benefit from ongoing reevaluation and third-party consulting to continue to make technological upgrades to further align with business, employee, and customer goals.
Panos Kozanian: The biggest challenge is often in the phases of migration where two different systems have to operate in coordination. This is where having a world-class professional services team that has done many of these transitions is critical to move to the cloud successfully.
The best approach is to leverage as much as possible CCaaS embedded best practices, platform services, and standard integrations.
Instead of recreating sometimes inefficient processes, workflows, etc. customers should leverage CCaaS platform services, which already takes care of most of the use cases and shift the focus to building business-specific added-value capabilities.
David Singer: Cloud computing is a mature market comprised of strong innovators, so choosing the right vendor depends on your business and industry needs.
But there are still pain points that need to be addressed regarding cloud deployment and usage. For example, getting internal stakeholders on board and data migration can present challenges.
The key is partnering closely with your technology provider and establishing what falls inside the scope and budget. In addition, the main benefit of data migration is the opportunity to clean house and restructure your data.
In other words, cloud transition gives you a second chance to get it right and arrive at a better solution that fits your business needs now and in the future.
Furthermore, cloud provides faster access to new functions and innovations with less effort. Although one of the holdouts is individual user autonomy through one-off customizations. With the cloud your solution has more stability because you avoid broken upgrades by eliminating custom APIs.
Today, organizations can explore a wide array of whitepapers and other resources to guide organizations through cloud migrations to take true advantage of the many cloud benefits.
Q. What is your advice in buying cloud solutions? What questions should our readers ask of their suppliers?
Laura Bassett: As you consider cloud solutions, think about how the cloud can help you elevate your CX. Consider how cloud platforms that power automated digital tools can help you meet customers on digital platforms – anytime, anywhere — and better enable you to solve customer problems accurately and efficiently.
Panos Kozanian: Selecting the right cloud solution requires research to ensure buyers select the best choice for their specific business needs. Some of the key capabilities to consider when evaluating CCaaS providers include:
End-to-end solutions: do they provide in-depth and broad services that are natively highly integrated?
Highly distributed and scalable service delivery architecture.
White-glove services to assist customers with implementation and integration.
Security and business resumption capabilities.
Feature quality and deployment velocity.
David Singer: Before buying and using cloud applications and services, we recommend organizations think about the cloud "language" to ensure they are asking the right questions for their business needs.
Understanding cloud service-level agreements (SLAs), cloud maintenance windows, levels of continuous availability and resiliency, metrics for unplanned downtime or data loss, impacts of downtime with backup and recovery, and more, are common questions to ask during the vendor selection process.
These are questions that are often asked by the IT department. But also, there are line of business questions that should be asked that can be critical to supporting the CX.
One example is like how to verify user identities without creating CX friction. Evolved approaches, such as analytics-based call risk scoring and voice biometrics, can assist in this area and they pair well with other cloud-based contact center solutions.
Edge Computing?
The argument has been made that edge computing, an architecture or topology where servers are located close to data sources (like contact centers), is superior to the cloud.
But is this true for contact center applications?
Panos Kozanian, Five9: Advanced CCaaS offerings are built upon flexible architectures that maximize capabilities from cloud services, including both edge and centralized cloud services.
This hybrid model is especially applicable when delivering low-latency global voice services that run into geo-distributed locations closer to customer patrons and contact center agents.
David Singer, Verint: The primary reason today for edge computing is to keep your data closer to your infrastructure to save bandwidth and improve response times.
This goes back to the two examples about video surveillance systems and call center recording (see main article Question "Is there still much legacy on-premise software and hardware out there? What factors are holding contact centers back from sunsetting them?")
Operating your hardware and software in hybrid mode can be more cost-effective. But broadly speaking, as organizations transition their applications to the cloud, data storage will also move to the cloud.