The ability of contact centers to provide an excellent customer experience (CX) is being buffeted by two key winds of change.
Challenges in attracting and retaining quality staff.
Meeting the needs of the new generation of customers (Gen Z).
These issues impact the channels, most of which are increasingly hosted in the cloud, that customers use. To help provide guidance, we reached out to the thought leaders at several leading contact center solution suppliers.
They are:
Laura Bassett, Vice President Product Marketing, NICE CXone
Jono Luk, Vice President of Product Management, Webex by Cisco
Alain Mowad, Director of Product Marketing at Talkdesk
Jessica Smith, Head of CCaaS Product Marketing, 8×8
Mike Szilagyi, General Manager, Product Management at Genesys
Q. There continues to be reports of contact center staffing shortages. Is this issue impacting the channels customers use? Are contact centers nudging customers even more to self-service? And if so, can they do this without alienating customers?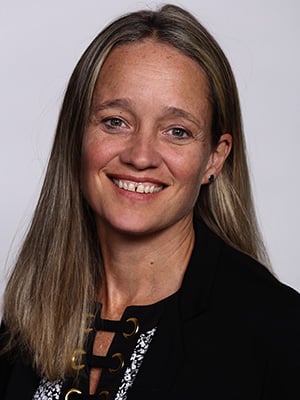 Laura Bassett:
Staffing shortages continue to permeate industries and organizations, but the contact center has been hit particularly hard in the last several years.
Self-service assistance is a natural next step to the automation boom that's been gaining traction for years, one that feeds the demands of both organizations and their customers.
"While phone preference is slightly declining, brands must ensure that they cater to all of these channels, and not look to phase out more traditional lines of communication."
—Laura Bassett
With increasing technological advancements in their daily lives, consumers are looking for speed and efficiency in the CX, many times preferring to handle issues themselves if given the proper tools. On the other hand, we've seen an expansion of customers preferring agent-assisted digital channels in the past few years, with the demand for social media channels and chat increasing.
While phone preference is slightly declining, brands must ensure that they cater to all of these channels, and not look to phase out more traditional lines of communication.
In this sense, self-service capabilities benefit the business as well, by keeping customers with simple needs out of the contact center, freeing up agents to spend more time with customers with more challenging issues and requests.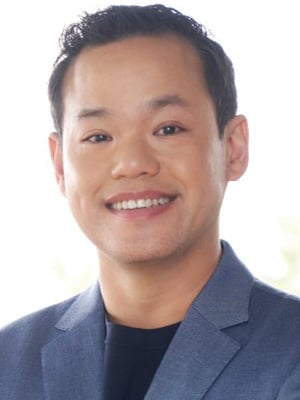 Jono Luk:
Yes, yes, and yes. Customers will use whichever method can get them faster and better answers. If the wait time to speak to an agent over the phone is too long, they might try email or chat.
Instead of embracing this choice, businesses may try to nudge their customers to use self-service by placing an IVR system or bot in front of the human agent.
Customers who prefer human interaction may have gotten the answer they wanted through this method, but felt the interaction was cold and unfriendly. Businesses may not know how powerful and effective their virtual agents are since traditional metrics often don't offer visibility into those interactions.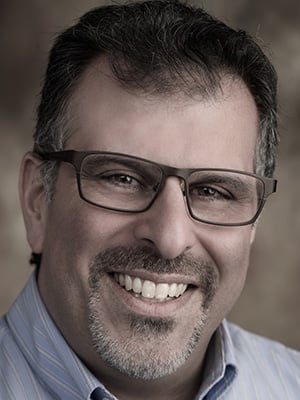 Alain Mowad:
Yes, contact centers continue to face a skills shortage, despite the challenging economic environment. Increasing adoption of self-service and digital channels has helped them mitigate this challenge.
Self-service of a larger number of common use cases ensures that only the higher value complex interactions and interactions requiring human empathy are handled by a smaller pool of agents.
Digital channel adoption allows agent capacity to scale because each agent can handle multiple digital interactions simultaneously versus a single voice interaction. Contact centers are employing deflect-to-digital strategies to encourage voice customers to continue their conversations via digital channels such as live chat or WhatsApp.
An increasing reliance on self-service and digital channels for communication as a strategy to lower costs and improve efficiencies also has the added benefit of improving the CX. While this may seem counterintuitive, it actually isn't.
"With Gen Zers and millennials now comprising the majority of the workforce, companies must adapt and change their customer service practices to focus on how they prefer to do business." —Alain Mowad
Customers want a quick and effortless experience when dealing with the companies they do business with. Customers overwhelmingly opt to try self-service options first followed by a preference for asynchronous forms of communication that come with the use of digital channels.
Customers get what they need quicker and with a low amount of effort when they can serve themselves to get their inquiry resolved. The same is true for digital communications. In both cases, the effort to resolve an inquiry is significantly less than that spent on a voice call, and reduced customer effort is directly correlated with a better CX.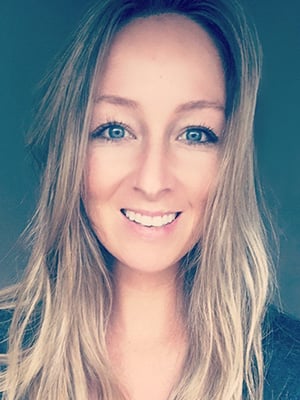 Jessica Smith:
When customers are frustrated by long wait times and poor or lengthy interactions with live agents, they want to turn to other options, like self-service.
However, self-service faces the risk of falling flat and alienating customers even further when businesses fail to deliver positive experiences that result in fast/easy resolutions: inevitably frustrating customers even more.
"With Gen Z, we expect to see an even greater pivot toward digital channel preferences, namely in social media platforms where they engage and interact with their preferred brands."
—Jessica Smith
This is one of many reasons why it is increasingly important for companies to invest in advanced automation and artificial intelligence (AI)/machine learning (ML) to enhance current CX strategies in a way that matches and exceeds customer expectations around self-service.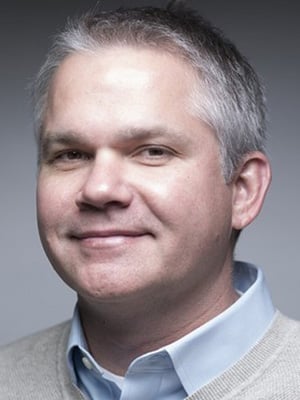 Mike Szilagyi:
Contact center agent retention has historically been a challenge. Genesys research found that the average annual contact center turnover was 32%. Clearly this trend is unacceptable, and it's a major challenge that businesses are working to face.
Fortunately, the research also found that organizations' primary strategic priority for the next few years is improving employee experience with new technology. The goal is to implement technology that makes work easier and more rewarding for employees, often by implementing gamified KPIs, creating better user technology interfaces, and increasingly leveraging generative AI to reduce agent workloads.
The good news is that modern contact center technology is already doing some incredible things to support agents:
Calls are being routed faster (and more correctly) than ever before.
Agents are equipped with technology that can analyze calls in real-time, gauge customer sentiment and tone, and even prompt an agent on the best responses to give to a customer.
Agents are increasingly able to solve customer queries more efficiently and accurately, allowing them to get through calls quicker, and customers to feel more satisfied with their service.
Q. There have been many conversations about Gen Z and their expectations. Do they use different inbound channels than preceding generations?
Laura Bassett:
Growing up in the age of advanced technology and smart devices, Gen Zers have higher expectations than most consumers when it comes to inbound channel variability.
Gen Zers live their life online, and specifically social media. Their standards for good customer service often rewards brands that will meet them where they are: making service easy, accessible, and as least disruptive to their daily lives as possible.
While the customer service call is not going anywhere, Gen Z is much more likely to use quicker, more modern channels including a variety of social media. This makes it even more critical for brands to invest in a wide array of channels so they're where their customers want them to be, regardless of generation.
Jono Luk:
I think of Gen Z as both the "digital" and the "search engine generation." They are digital because they have the ability to find answers using mobile apps, search engines, and websites faster than phone calls would likely take.
Gen Z is much more likely to rely on social channels, such as Facebook and Instagram Messenger, to find answers since they can do it on their own time. Millennials, on the other hand, largely use SMS text and email, though they may have the same fluency in "getting answers they need."
Both generations feel more comfortable utilizing non-traditional digital channels than preceding generations, so businesses should offer multiple channel options for their customers.
Alain Mowad:
Gen Zers, much like millennials, are digitally native. They:
Have grown up experiencing the "right now" convenience of interacting online and getting what they want quickly and effortlessly.
Prefer self-service and expect that most of what they need can be addressed through self-service means, without the need to call or even chat.
Prefer to communicate using asynchronous digital channels.
Have grown accustomed to interacting with AI-powered bots.
Are also more likely to switch brands when they are not satisfied with a particular brand's quality or service.
With Gen Zers and millennials now comprising the majority of the workforce, companies must adapt and change their customer service practices to focus on how they prefer to do business.
This means increasing self-service options, and the availability of digital forms of communications, as well as investing in Conversational AI bots for voice and digital communications.
Jessica Smith:
With Gen Z, we expect to see an even greater pivot toward digital channel preferences, namely in social media platforms where they engage and interact with their preferred brands.
Studies have also shown that Gen Z expects even more speed, personalization, intuitive conversations, and even app-driven interactions from their customer service. The generation itself is flexible and agile, and they expect the same from their customer service experiences.
Mike Szilagyi:
Voice calls are clearly still the preferred channel, but this trend declines with each younger generation who tend to prefer asynchronous or unassisted interactions.
In particular, millennials and Gen Z have a stronger preference for digital channels, particularly messaging apps, chatbots, and social media. They also prefer to have service in their channels – like Instagram or WhatsApp – rather than traditional channels, like voice or email.
Interestingly, Genesys research also found that millennials and Gen Zers were generally more patient with frustrations on calls than Gen Xers or Baby Boomers.
However, millennials and Gen Zers were more likely to stop using a company after a negative service interaction. This is something CX leaders need to be thinking about, because in the long-term there is a significant risk in failing to appease younger customers: Gen Z is the largest generation on earth, and it will be essential to appeal to them.
Q. To connect the two issues, have, and do you expect Gen Z's channels preferences to effect change on contact center staffing and training, and if so, how?
Jono Luk:
The transition of addressing challenges associated with attracting and retaining staff has been apparent for some time. With that, I expect that Gen Z's preferences will continue to effect change in contact center staffing. Here's why.
1. Changing how you "talk." Engagement over a digital channel like in-app messaging or Apple Business Chat has a distinctive style and tone.
The asynchronous and piecemeal nature of chat versus voice-based interactions leads to a different way of delivering information and creating more personalized experiences.
Human agents will need to learn and adapt to this style of communication with customers in order to make it "feel right." If done wrong, Gen Z customers may perceive brands as "old" or "dinosaurs": which will negatively affect customer acquisition and retention.
2. Keeping it short and trendy. Gen Z is very comfortable with asynchronous communication, especially visual forms of communication, including apps like Apple's Facetime or even TikTok, BeReal, and Instagram Reels, have created a culture of quick, emphatic communication with video.
Businesses must adapt how they connect with their customers to account for this. All of these (TikTok, BeReal, Instagram) are short, sweet, and often emphasize a point for delivery, not tell a story. And it's all visual.
This means that agents will need to "show up" to the customer and deliver what they need in an emotive and personal way, over capabilities like real-time video (think telehealth) or short clips that explain how to do something.
3. Changing how you work. With asynchronous communication comes the ability to parallelize engagements.
Rather than being on a single synchronous voice call with a customer at a time, agents can now manage multiple engagements since no one customer requires 100% of the agent's bandwidth. However, this materially changes how agents need to context switch and manage multiple engagements and continue to deliver that engagement at scale.
Many of the technologies being built today – like Generative AI-driven agent answers – will help alleviate some of this "adapting to the Gen Z way of speaking/interacting."
Asynchronous/digital engagement channels will benefit most immediately from these technologies, but those real-time engagements with customers will necessitate how human agents learn to adapt quickly (or a new generation of human agents!) to the new Gen Z style of getting things done.
Alain Mowad:
We definitely expect to see a change. Gen Zers, much like millennials, are digitally native and have demonstrated an overwhelming presence for digital channels. This has a positive impact on staffing and training as customer service centers continue to transition to digital communications.
First, it means that it will be much easier to onboard Gen Zers who are already familiar with digital communications and technologies. So, the focus of the training would be more around best practices in communicating with customers in a customer service environment.
Secondly, Gen Zers multitask effectively across multiple digital channels, meaning they can handle significantly more simultaneous digital interactions, which translates to greater efficiencies for the customer service center.
Jessica Smith:
We do expect to see a shift, as we would when customers start to interact with a brand on any new channel.
From a staffing perspective, contact center managers will start looking for fluency and experience with these new channels, and may even note experience with them as a requirement for new hires.
For existing agents, we would anticipate supplementary trainings to help get them up to speed on these new channels so they can be effective and timely in the ways that Gen Z customers now expect and look for.
Mike Szilagyi:
Gen Z's channel preferences will effect change in contact center staffing in several ways.
It's important to remember that Gen Z are primarily digital natives and are more adept with online channels than any generation before them. Their use of digital channels, especially messaging, will certainly be higher. As a result, contact centers will need to train and staff for more concurrent digital interactions, leverage virtual agents and co-pilots, and make sure that they are ready for this shift.
Additionally, contact center organizations need to prepare not only for Gen Z as customers, but for Gen Z as employees as well. The older members of this generation (early twenties) are already working in contact centers, and more will inevitably join as the generation matures.
"…contact centers will need to train and staff for more concurrent digital interactions, leverage virtual agents and co-pilots…" —Mike Szilagyi
It will be up to contact center organizations to meet GenZers' unique needs (they are social and enjoy communication) and provide them with the tools that help them collaborate with peers and work collectively to help customers. Gen Z also favor flexibility, so offering more adjustability in shifts and schedule is important.