The ability to be sent and to have received timely, information-rich, targeted, and actionable outbound communications is critical for customers and the customer experience (CX). Outreach such as for product or service notifications, offers, appointment reminders, surveys, donation requests, and yes billing are essential to both organizations and recipients.
At the same time, sadly, there is the seemingly incessant criminal use of outbound channels. There is also overly aggressive debt collection. And finally, there are consumers valuing their privacy and accordingly not wanting to be disturbed. All of which lead to the popularity of Do Not Call (DNC) lists and restrictive legislation and regulations.
These developments then pose this question: is there a future for outbound customer contact in today's evolving New Normal? And how can contact centers plan and respond accordingly?
To deep dive-into what is happening with this channel for answers we recently posed several questions to the thought leaders of several leading suppliers. They are McKay Bird, Marketing Director, TCN; Boris Grinshpun, Vice President, Product Strategy, LiveVox; Alain Mowad, Director, Product Marketing at Talkdesk; and Elizabeth Tobey, Head of Marketing, FluenCX, NICE.
Q. What are the top trends in outbound customer contact, both business-to-business (B2B) and business-to-consumer (B2C)? Have these changed and if so, how, and why? Is outbound use increasing or decreasing: both in totality and in share of customer contact volumes?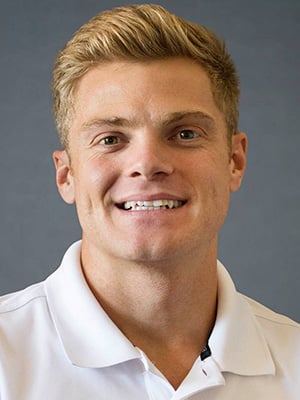 McKay Bird:
The top trends in outbound customer contact are:
Using omnichannel.
Personalizing the experience.
Using artificial intelligence (AI)/machine learning (ML) to automate tasks for both agents and customers.
New regulations.
More defined compliance.
"Both B2B and B2C sectors are using outbound customer service as a key component of their customer engagement strategies."
—McKay Bird
While the base trends have not changed significantly since 2022, the advances in each of the respective areas have grown leaps and bounds in the past year.
New regulations are being proposed and implemented, and software solutions are becoming more robust each day, which, along with growing consumers' privacy and security concerns, are causing perpetual movement in the compliance environment.
Outbound is greatly influenced by customer behavior, trends, and potential compliance regulations. Both B2B and B2C sectors are using outbound customer service as a key component of their customer engagement strategies.
B2B outbound calling sales environments mainly focus on relationships with key decision-makers. They also tend to have longer sales cycles than consumer sales and lower call volume.
B2C calls leverage more automation for outbound calling campaigns to handle routine inquiries like paying a bill, checking a balance, or processing an easy return. Automation helps alleviate higher call volumes.
Both types of calls are increasing as more organizations implement automation in their communications strategy.
At the same time, there is a growing trend towards inbound customer engagement to attract users to a website to complete a sale or service request. This helps alleviate and reduce hold times for inbound calls for more complex sales or service calls.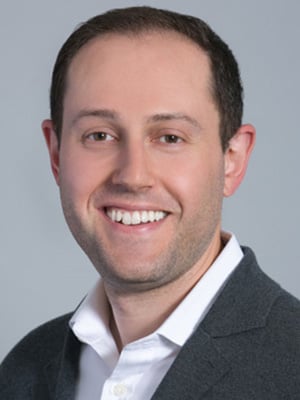 Boris Grinshpun:
It's tough to say whether the conversations are increasing or decreasing. We continue to see that consumers are becoming more skeptical about receiving voice calls. The probability that a consumer will answer a call from an unrecognized number continues to decrease. So, it's definitely harder to reach customers.
As a result, forward-thinking organizations are integrating non-voice outreach strategies with their voice conversations to improve their overall approach.
When consumers receive an email or SMS that includes a pretext for a voice conversation, it helps to establish a better foundation for communication, and the consumer may be more likely to answer the phone. This was a trend in 2022 and has continued into 2023; organizations are becoming more coordinated in their use of both voice and non-voice communications.
"…forward-thinking organizations are integrating non-voice outreach strategies with their voice conversations to improve their overall approach." —Boris Grinshpun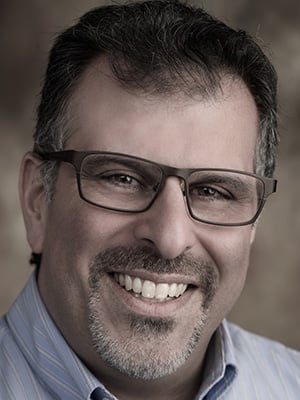 Alain Mowad:
There has been tremendous growth in outbound communications. Businesses are realizing that being more proactively engaged with customers not only mitigates the traditionally reactive nature of a contact center but also significantly differentiates the CX.
This trend is accelerating. Gartner predicts that by 2025, proactive customer engagement interactions will outnumber reactive customer engagement interactions.
B2C outbound customer contact has evolved beyond mass dialing efforts focused on maximizing agent utilization while achieving high connect rates with little-to-no personalization. Today's contact strategy requires a far more targeted and personalized proactive outreach across multiple channels focused on a heightened and highly differentiated CX.
As a result, I expect preview dialing to become increasingly popular in 2023 as a means to proactively engage with customers, with predictive dialing remaining the preferred method for collections use cases.
A second trend that will accelerate in 2023 is the move to proactive outreach via digital channels such as text and social messaging. Digital outbound communications will continue to overtake voice outreach as the main means of outbound communication in line with the change in customer preferences.
B2C companies employ proactive outbound digital communications to connect with prospects to follow up on an inbound communication or to upsell to existing customers based on their purchasing history and preferences.
Finally, outbound contact automation will experience rapid adoption in 2023. A broader set of automation capabilities will become available for both digital and voice channels to support common use cases such as appointment reminders, follow-ups, and other notifications as well as customer engagement outreach (e.g., surveys, announcements of new products and services, etc.).
Outbound calling and email continue to be the predominant outbound channels for B2B communications, with text being leveraged for notifications and updates.
Obviously, stringent regulations in place, including the Telephone Consumer Protection Act (TCPA) in the United States are helping shape how both B2B and B2C companies can communicate proactively with their customers while remaining in compliance.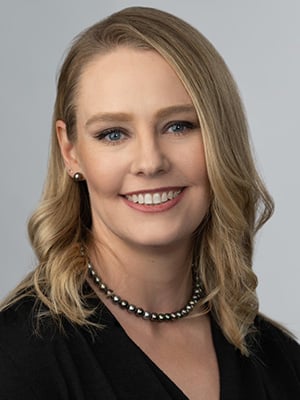 Elizabeth Tobey:
As brands look to better connect with customers and find new, innovative ways to expand their customer base, they're increasingly turning to personalized, omnichannel outbound communications to ensure their success.
Year after year, it's getting harder for brands to proactively initiate meaningful interactions over the phone with the pervasive and ongoing rise of phone scams and organized fraud.
"Outbound communication is becoming more organized and scalable: addressing how we foster customer relationships and to better predict issues…" —Elizabeth Tobey
To combat these issues, we're seeing many businesses turn to smart, proactive AI to help manage their outbound communication and renew customer trust that has been degraded from years of spam calls and spoofed numbers.
Outbound communication is becoming more organized and scalable: addressing how we foster customer relationships and to better predict issues ahead of time to mitigate large spikes in inbound questions.
As organizations better understand and deploy technologies to make outbound communication work for them, we'll see an increase in the form of communication to weather staffing shortages and accommodate heightened customer expectations.
Outbound Best Practices and Technologies
Outbound customer communication has been branching from its traditional purposes of sales, donations, and billing by live agents to notifications and outreach for multiple purposes, both synchronously and asynchronously.
We asked: "What new best practices and technologies have emerged and are becoming accepted to enable successful outbound contacts and engagements?"
McKay Bird:
"Data processing and normalization before it goes into the platform has been a challenge for businesses everywhere, including call centers. Before calling or acting on any record, data integration should be tied directly into the database to automatically prepare and schedule. This process can easily eliminate hours or even days of spreadsheet manipulation."
Alain Mowad:
"When it comes to outbound communications, it's all about the CX. Mass calling with an objective to connect with as many customers or prospects as possible is no longer viable as more and more people screen or block unwanted calls or simply refuse to answer them.
"Outbound communications must be highly personalized and relevant to the customer being contacted: and on their channel of choice. This ensures not only more engagement from customers but also higher quality engagement resulting in positive business outcomes such as the resolution of a customer issue or a new sale.
"A successful and highly personalized outbound experience requires:
Context. Enabling the customer to understand the relevance of the outbound contact attempt and how they can benefit from the interaction. This can only come from a tight integration with a CRM or other system.
Connection. Ensuring the outbound contact is a relevant step in the overall process of managing the customer journey, versus one-off disconnected outbound contacts that have little relevance to the relationship the customer has fostered with the business.
Channels. Connecting with customers on their preferred channel, whether it be voice or digital or both.
Choice. Giving customers an opportunity to easily opt in or out of any and all communications, putting them in control of the experience.
Automation. Leveraging automated tools to make many customer interactions faster and easier, such as changing or canceling appointments or requesting more information on a specific product or service."
"Outbound communications must be highly personalized and relevant to the customer being contacted: and on their channel of choice." —Alain Mowad
Elizabeth Tobey:
"With the continued need to connect with existing customers and reach untapped audiences, businesses have been successfully investing in and deploying outbound proactive AI.
"Outbound proactive AI can automate and implement helpful and meaningful interactions with customers across all channels to solve issues before they arise, ultimately containing 90% of questions and problems according to our internal research. And without the need for self-service to reactive communication.
"These automated outbound interactions can happen over any period of time: days, weeks, or months. They can achieve set milestones, like renewing a policy, and are personalized and relevant to each overarching customer journey.
With this technology, natural language understanding (NLU) builds on open-source libraries to train and fine-tune performance, ultimately driving positive, holistic CXs that further deepen customer relationships and instill (and renew) customers' trust in the brands they're interacting with.
"Additionally, caller ID reminiscent of landlines is making a much needed, modern resurgence. Many organizations are investing in universal call branding, an advanced form of caller ID that enables businesses to self-identify themselves to consumers before the call is answered.
"The need to combat spoof and spam calls is more urgent than ever; the vast majority of consumers won't answer a call unless they know who's calling because of the perception that unknown calls, more often than not, are spam.
"Today's advanced caller ID looks a little different than the faded, small font we grew accustomed to. Businesses are investing in services that will not only let customers know which business is trying to reach them, but also verify the number as legitimate and often include the company's logo and reason for reaching out."
Q. What is the mix between direct outbound live agent calling and outbound automated proactive notification (voicemail, text, email)? Is this changing and if so, why?
McKay Bird:
The mix is changing towards more automated technologies as more call centers are dealing with a number of challenges:
Hiring and retention of live agents has become very difficult.
Wages have increased dramatically.
The younger generation prefers other channels of communication, aside from communicating with a live person.
It appears that service agencies have been slow to adopt some of these other digital channels due to compliance concerns, but as they see others in the industry having success with them they are moving more quickly in that direction.
In years prior, meeting the customer where they want to engage was "new" and optional, especially due to uncertainty surrounding the compliance concerns.
The additional communication channels are now quickly becoming the price of admission in order to effectively compete at scale. Those agencies that are not adopting the additional channels of communication and self-service will soon be on the sidelines or out of the game completely.
Boris Grinshpun:
More and more companies are utilizing text as an initiating point of conversation. The outbound voice conversation is still alive and well, as consumers often face complicated matters they want to discuss with an agent.
Companies are utilizing a number of different calling methods but there is still an agent on the phone. I had expected more companies to use AI virtual agents to make these phone calls, and I believe it may be possible for us to pursue that path in the near future, perhaps within the next couple of years. But this is not happening in the short-term.
Certainly, one of the main topics on the minds of our contact center clients today is the difficulty they face in hiring employees. To address this, they have gotten creative in their recruiting. So, while they were once limited to physical locations, contact centers have now expanded to hiring remote agents who can work from home.
However, this move has created difficulties in fostering a collaborative environment. Indeed, newly onboarded agents have a harder time understanding the various processes that occur in a contact center: and they aren't able to learn from their peers as quickly as before.
In addition, other options are available for lower-skilled work that can compete with contact center positions, so we've seen wages rise in this particular environment.
It is interesting to note that there is a dichotomy between the difficulty in hiring agents and the increased investment in AI virtual agents and self-service automation.
However, I believe that the wages of contact center employees will continue to rise. As more routine transactions and tasks are automated, agents will have increasingly complex and more in-depth conversations to handle. They will need to apply adaptive empathy and adaptive cross-selling techniques.
This trend will lead to contact center positions becoming higher-skilled and more highly paid. Potentially reversing the trend of agents leaving the industry.
Alain Mowad:
While direct outbound live agent calling will remain popular for many use cases (e.g., collections or targeted sales campaigns), outbound automated proactive notifications will continue to gain ground in 2023. There are several drivers contributing to this shift:
Despite uncertain economic times, contact centers are still struggling to hire staff, posing a challenge when it comes to scaling the operations and the business.
In fact, our recent research found that staffing is the #1 barrier retail industry CX professionals face in achieving their customer service goals. Automated proactive notifications allow businesses to scale without staffing by automating many common outbound use cases.
Additionally, businesses continue to look for ways to optimize their operational efficiencies and reduce costs. By automating many of the most common outbound use cases, only higher value interactions are handled by live agents.
Finally, all demographics – especially millennials and GenZers, who now collectively comprise the majority of the workforce – are opting to communicate digitally. This is making proactive notifications via digital channels an overall better experience by putting customers in charge of how they want to engage with businesses.
Elizabeth Tobey:
Automated, intelligent proactive communication is increasingly gaining popularity over agent-assisted outreach due to prevalent staffing shortages across a multitude of industries and widespread investments in customer service technology, especially in the last five years.
"AI-powered outreach solves and mitigates a number of issues with traditional outbound dialing." —Elizabeth Tobey
The surge in smart technologies to handle overwhelming customer service requests was greatly exacerbated by the COVID-19 pandemic era need. However, since then that technology continues to evolve and gain popularity as it fills labor gaps still plaguing many consumer-focused industries in the last several years.
In addition to acting as additional staffing resources, these innovations ease pressures on existing agents by tackling issues independently and connecting customers to smart, supplementary features and resources. Like automated bill pay that strengthens the consumer relationship, improves convenience, and gives time back to agents that don't have to take payment information over the phone from those customers.
Additionally, AI-powered outreach solves and mitigates a number of issues with traditional outbound dialing. Omnichannel communication and "no pause" dialing of automated calls eliminate awkward pauses: like those that occur when customers would first answer traditional outbound calls and the system would take time to connect to live agents.
Similarly, dialing becomes more effective when valuable staffing resources aren't repeatedly spent on what could just end up as unanswered emails and phone calls.
On the other hand, customers that don't take the initiative to reach out still have unaddressed preferences and needs they're not making known. Intelligent, ongoing outreach helps to engage those customers and build relationships that would have normally remained shallow and disconnected.
Dialing Mobile Devices?
Wireless devices are ubiquitous, with many uses going wireless only, and landline use is correspondingly declining. But has this trend impacted the ability of agents to successfully make outbound calls? Use of automated proactive notification?
McKay Bird:
With the advances in mobile phone technology, consumers can better screen calls based on the displayed caller ID. Mobile phone carriers must abide by STIR/SHAKEN. This regulation validates calls and allows phone companies to verify callers with digital signatures to ensure the caller ID matches the caller. Contact centers are required to register their phone numbers to make this verification possible.
Because so many consumers have mobile phones with them all the time, they are more reachable than when landlines were the standard. In TCN's 2022 Consumer Survey, we found that 61% of consumers reported receiving more calls from unknown numbers than the previous year.
Alain Mowad:
The switch to mobile devices has had an impact on the effectiveness of outbound calls. With the implementation of STIR/SHAKEN across all mobile networks in the U.S., more calls from unverified sources are being screened or blocked altogether.
This development is creating a problem for organizations that rely on strategies such as local touch (display a CLID with the same area code as the number being dialed) and using other alternate CLID numbers to identify themselves to callers.
"…the move to mobile has created new opportunities in engaging with customers digitally through proactive notification." —Alain Mowad
Additionally, mobile users on iOS and Android devices can block numbers at the device level, as well as opt to receive calls only from their contacts, further complicating efforts to reach them.
Finally, due to the astronomical rise in spam calling, mobile phone users have been conditioned to ignore calls from numbers they cannot identify. Together, these factors result in much lower successful connections and significantly raises the cost per contact.
To the contrary, the move to mobile has created new opportunities in engaging with customers digitally through proactive notification. Mobile devices have helped drive preferences around asynchronous digital communications via app messaging and texting, putting customers in control of how they want to engage.
Furthermore, proactive digital outbound provides additional information that a call cannot provide: context. Conttext alerts customers to the intent of the proactive outreach, better informing them of why they are being contacted, and how to respond. If done properly, proactive digital outbound engagement will not only yield a higher connect rate but also higher value connections with those customers.
Elizabeth Tobey:
The prevalence of today's mobile devices ensures consumers are reachable at almost all times, whether at home or out and about. As a result, outbound customer contact has evolved significantly over the past 25 years due to persistent hurdles and industry adjustments created to combat them.
First off, increased competition and heightened consumer expectations have caused many brands to revisit and improve their outbound strategies from the days of landlines and home phones.
All the while, the large societal shift to mobile phones has seen the number of spam calls increase exponentially, along with increased phone fraud. This trend, along with the ability to be contacted anywhere and everywhere, has led consumers to set boundaries to protect themselves and their time; nearly 94% of unidentified calls go unanswered according to a report by Hiya.
On the flip side, mobile devices give organizations more direct access to their consumers and have paved the way for more proactive communication. With this, universal call branding, an advanced form of caller ID, is seeing a convenient, modern-day resurgence.
With the growing popularity and rapid adoption of this technology, businesses can better reach their customers by branding their calls with their organizations' names, logos, and even the reasons for calling. This increases consumer-business interactions and reduces the number of unanswered calls.
Another key benefit? Renewed consumer trust. Many customers have lost trust in brands as scammers spoof numbers and impersonate businesses consumers often want to hear from. This problem is addressed head-on when customers can clearly identify verified callers and their purpose for reaching out before answering the phone.
Best Practices and Recommendations
Q. What are your recommendations for deciding on, deploying, improving, and using outbound applications?
McKay Bird:
From customer support, generating sales, and encouraging survey completion, to general call campaigns, outbound call center software is a game-changer for businesses of every stripe. That's only if managers and agents use it correctly, however.
Outbound applications can be deployed to increase agent efficiency, handle compliance risks, and improve customer service.
Contact centers should review their operations to determine which aspects of their system are causing the biggest issues, losing them the most money, or generating the highest risk factors: and determine which outbound applications best address these concerns.
Many of these issues can be discovered through the use of robust analytics and reporting and solved through the use of advanced dialers and omnichannel solutions.
Boris Grinshpun:
One trend I see today is a lack of clear leadership and KPIs being established early in the buying process. This often results in inadequate investment in the technology and a lack of knowledge about the system by those responsible for it, which leads to poor outcomes.
I recommend getting your subject matter experts (SMEs) involved in the buying decision early on, not after you've already purchased a particular software package. Then start small: many people set their end goal without considering how to create a bridge to get there.
So, get an SME, develop a bridge plan, start small and measurable, and then layer on advancements as you move forward.
Lastly, many contact center employees are not used to running targeted, segmented, and specific campaigns through outbound voice, email, or SMS, or all of them in concert.
This often leads to generic results because the content and approach are not being altered significantly: the same message is repeatedly sent to the same consumer community through the same channel. This can result in suboptimal metrics and cause agents and managers to give up. So my advice is to think like a marketer when planning outbound consumer contact.
Alain Mowad:
First off, determine the relevance of an outbound strategy for your business and where it would be a fit. What types of outbound communications make sense for this type of business and profile of customers?
Next, determine what channels would be relevant for outbound communications. Ideally, it would be some combination of digital and voice, though in some cases, digital-only would make more sense.
After that, determine the right cloud technology vendor to support your business' outbound use cases, ensuring it:
Provides the right features needed today.
Can be easily integrated with CRM and other systems of record.
Is simple and inexpensive to deploy.
Boasts a robust feature roadmap to ensure future-proofing of your business' investments in the technology.
Supports all of the outbound communications channels required.
Provides automations out of the box.
Scales globally to meet the needs of your business and its customers.
Once implemented, set KPIs and measure against them to determine how successful your business' outbound strategy is in action, determine areas for improvement and adjust your business' outbound strategy.
For example, after six months in operation, you may discover that your preview dialing connect rate is way below your set KPIs, but your proactive outbound SMS outreach greatly exceeds them, prompting you to expand your proactive SMS outreach program to include current outbound voice customers.
Lastly, regularly re-evaluate the relevance of the outbound communications apps used to determine if additional capabilities are needed, if implementation of some enhancements are necessary, or if a different application would better align with your desired business outcomes for outbound communications.
Elizabeth Tobey:
When it comes to outbound communication, intelligent automation and personalization are key. Organizations need to recognize the reality of the obstacles that stand in the way of outbound communications and nurture the relationship, not strain it. Developing personalized, omnichannel journeys and relationships at scale is key to standing out amid the stiff competition.
Not only do brands need to recognize their own business priorities and structure their approach that way, but they also must recognize outbound as an integral part of the CX.
Not only does outbound communication enable brands to further grow their consumer relationships, but it also allows them to better manage their inbound requests with proactive strategy and reach out to previously untapped audiences.
"When it comes to outbound communication, intelligent automation and personalization are key." —Elizabeth Tobey
While hurdles do exist, the key is to not let that be a deterrent and instead be a question of how to overcome these challenges to solve a critical gap in the consumer journey.
Q. What, then, is the future of outbound in the New Normal?
McKay Bird:
We see an increase in automated messages as staffing shortages and office requirements for agents persists.
In addition, there will always be a place for outbound, especially when a pre-existing relationship is established with a consumer, such as debt collections, doctor appointments, payment reminders, utility and outages, etc.
Most of these types of communication could be automated and only routed to an agent if needed. We also know that outbound notifications are not restricted to just voice. As consumer behaviors shift, so will their preference for email and texting.
We don't see these relationships going away anytime soon.
Alain Mowad:
There absolutely is a future for outbound contact in the New Normal. Customer preferences and expectations have rapidly evolved post-pandemic in two main areas: a preference for digital interactions and a preference for proactive communications.
Customers across all demographics now overwhelmingly prefer digital communications over voice, as it puts them in control of the conversation with the brands they interact with. Additionally, they expect brands to be far more proactive in their engagement over digital channels, versus the more traditional reactive method of inbound communications.
Proactively engaging with customers indicates a commitment by brands to provide a highly personalized, high-touch experience. This should include offers and other proactive communications (such as a recall notice, for example) that are relevant to them and where they are in their journey.
Proactive personalized engagement has become a critical part of an overall strategy that signals a brand's commitment to not only retain loyal customers, but to increase customer lifetime value both in terms of the length of the relationship as well as through upselling opportunities.
Outbound Crime, Issues, Regulations, and Compliance
The outbound communications channel has unfortunately long been a vector for both criminal acts but also for aggressive and arguably dubious sales and debt collection practices.
In response, lawmakers have continued to play a cat-and-mouse game with alleged violators through legislation and regulations, with the courts intervening in some cases.
We asked about this issue and developments:
Q. Outbound fraud has become so pervasive that consumers and business buyers are no longer answering contacts, letting them go into voicemail and/or blocking them altogether. What has been the impact on the ability to reach customers? How are contact centers and the industry responding?
McKay Bird:
We have all received those types of calls with various labels such as "Scam" or "Unknown Number."
The STIR/SHAKEN regulations, developed by the FCC, help prevent consumers from receiving unwanted calls by adding a call blocking label. All inbound and outbound calls traveling through any connected phone network will need to have their caller ID signed as legitimate by the original telco carrier and the caller ID used at hand-off signed off as a trusted and verified phone number.
Many technology companies and providers have implemented software into devices to silence unknown callers automatically. However, one of the biggest challenges for legitimate organizations has been ensuring all phone numbers are verified and reaching consumers without being mislabeled as "Scam." This results in problems and concern when consumers are not able to be contacted about important information concerning an issue with an account or an overdue payment.
In response to changing regulations and the challenges outbound contact centers and consumers are facing, call center software providers have been quick to implement solutions that help alleviate the ins and outs of reaching customers.
Phone number registration provides organizations with certification and registration across the top four carriers and analytics engines: an all-in-one combined view of call labeling across the ecosystem. Registering numbers keeps contact centers in compliance with regulations and allows them to reach more customers safely and securely.
Boris Grinshpun:
The advent of non-voice communication is becoming more prevalent because consumers are a bit fearful of receiving unsolicited calls.
On the authentication side, although STIR/SHAKEN has generated significant interest as a solution, it has not consistently fulfilled its promise.
Many carriers are still not accepting tokens: and the demarcation of phone numbers is not always consistent. That has made it challenging for contact center software providers to achieve consistency and translate that into better consumer results. We look forward to this issue being sorted out in the industry so that it can pay dividends for the consumer.
"…although STIR/SHAKEN has generated significant interest as a solution, it has not consistently fulfilled its promise." —Boris Grinshpun
Q. Based on the 2021 U.S. Supreme Court decision (Facebook v. Duguid) limiting TCPA application, and states e.g., Florida passing mini-TCPA laws in response, what are your thoughts on these developments, and how do they impact the use of outbound? Any advice on compliance, especially at the state level?
McKay Bird:
While Facebook v. Duguid provides clarity about what qualifies as an ATDS (automatic telephone dialing system), it does not kill the TCPA, nor does it address a variety of other requirements that may be applicable to particular calls or texts.
The TCPA is still very much alive. For example, the TCPA still prohibits the use of an "artificial or prerecorded voice" unless the caller has the called party's prior express consent or the call is subject to an FCC exemption. Therefore, you should keep TCPA compliance top of mind, especially if you use any artificial or prerecorded voice in your calls.
Other restrictions also may apply. For example, federal and state DNC laws still apply to telemarketing calls, utility calls may be subject to utility regulations, healthcare calls may be subject to HIPAA and CMS requirements, and collection calls may be subject to federal and state collection laws.
Additional telecom industry requirements may also apply. All calls and communications should still be focused on being helpful, wanted, and expected with consumer consent following industry TCPA and CFPB regulations.
Q. What legislative/regulatory changes now and in the works that are/could impact the ability to reach out to customers (including debtors) and prospects?
McKay Bird:
Regulation F (Reg F), under the Fair Debt Collection Practices Act (FDCPA), is the newest debt collection regulation to pass in the last year or so.
"Technology providers and call center platforms have implemented compliance and regulation tools…"
—McKay Bird
Reg F creates new challenges when attempting to collect a debt. The highlights from the recent regulation cover clarifications for when and how a collector can contact a debtor, including:
The "7 and 7" rule.
Time of day.
Place of employment.
Limited content message.
Model validation notice.
Retaining records.
Technology providers and call center platforms have implemented compliance and regulation tools to help service agencies maintain and track compliance adherence to the ever-changing legal landscape. Software providers will continue to innovate as regulations evolve.
Boris Grinshpun:
We can see that a variety of states have already implemented, or are in progress of implementing, some state-specific guidance in terms of mini-TCPA laws. For example, Florida offers a mini-TCPA. There will be a lot to sort out depending on the outcome of legal proceedings in the future.
I think there is still more shaking out to do specifically regarding SMS, as carriers are now filtering more messages and becoming stricter on who can reach the consumer over their messaging network. I see that having a bigger impact in the short term than voice. That's just my prediction.