Retail is where customer service rubber meets the road: literally for in-person shopping but also in eCommerce, and yes in the now-commonplace delivery of packages for a vast range of items.
At the point of contact are the staff, including the contact center agents whom customers reach out to if they have questions or issues before, during, and after their purchases.
For the past few years, the retail sector, and consequently the customer experience (CX) has been weaving unsteadily, buffeted first by the COVID-19 pandemic and then by staffing shortages, inflation, and an uncertain global economy.
At the same time, customers' expectations have changed. They appear to have been moving from a "we're in all this together" tolerance during the pandemic to an increasingly less patient "I am empowered, and I want it NOW" attitude.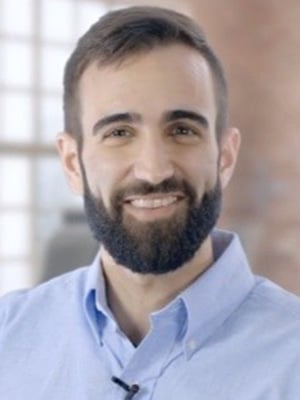 To get a grip on what is happening behind the retail wheel, we recently interviewed Joe Ciuffo, who is Director of Product Marketing at Gladly, which has been focusing on the retail sector with its customer service solutions.
Q. Have retail customer service expectations changed since 2022 and if so, how, and why?
Retail customer service expectations have transformed in a multitude of ways – from what customers expect – to how agents approach solving problems.
In today's eCommerce-driven world, customer service teams are often the only human interaction a customer has with a brand. Our research shows that no less than 73% of consumers reported they wanted to be treated like a person, not a case number in their customer service interactions.
Customer service teams feel this shift towards personalization too. Our first Hero Experience Report found that engaging and conversing with customers was a bigger motivator than assisting customers with service issues.
"AI (artificial intelligence) and automation assist both retail environments by ensuring products are stocked and available while also helping customer service teams…" —Joe Ciuffo
As a result of these changes, Generative AI is already being used to greatly assist customer service agents by suggesting responses, summarizing conversations, and many other use cases that are designed to drive agent productivity. And, crucially, while still maintaining a human touch.
Q. Are there any differences between the expectations in an online/eCommerce versus in the brick-and-mortar environment?
The gap between customer expectations for online and in-store is rapidly closing as customers see both shopping environments as one continuous experience. This means companies must shift their focus to create a cohesive brand experience that customers can recognize and rely on, no matter where or how they shop.
AI (artificial intelligence) and automation assist both retail environments by ensuring products are stocked and available while also helping customer service teams to create in-depth personalized experiences for customers. The creation of a cohesive experience, especially in terms of customer service experience, is key to completely bridging this gap.
Q. Do these expectations differ in the types, brands, and price points of products being sold in the customer demographics?
Consumers definitely tend to expect more from a luxury brand. However, realistically retailers should strive to deliver the same quality customer service no matter what the brand or product is.
Customer service agents are often the closest to customer asks. They have a pulse on customer expectations and on the best ways to provide a consistent CX.
Brands that invest in quality customer service software can make this easy for agents by giving them the means to learn from one another and provide an equivalent CX. No matter the agent and whether the customer is buying from a luxury brand or not.
Q. We've been reading that trouble tickets are trouble for the retail CX. Why is that? Don't these tickets readily and intuitively enable customer and contact center agent follow-through on issues?
While ticket numbers are common practice for customer service, we believe ticket numbers are too narrowly focused on customer problems instead of the customer journey.
By eliminating them, we make it easier for service heroes to connect with customers on a human level: not as issues they have to fix. Customer service teams are looking for tools that can help empower the human experience and nurture customers' key motivations.
Q. What are the alternatives to tickets?
The alternative to ticket numbers is to instead emphasize the customer journey and meet them where the challenges are occurring.
Using customer service software that allows agents to have full visibility into the customer journey, including purchase history and preferences, eliminates the need for ticket numbers. It does this while simultaneously keeping customer service workflows organized.
"…people matching [capabilities] considers who the customer is, what the situation is, and what the customer needs."
AI can also help with this process, considering that when customers answer a few questions using an AI chatbot it can get them connected with the best agent for their concern right away.
The AI chatbot can collect information from the customer's answers and deliver a summary to the agent so they can pick up right where AI left off. This is crucial so customers don't feel like their conversation is 'tossed over the fence' when they meet an agent.
A great example of this is people matching capabilities, where the software is designed to connect customers with the agents that are best equipped to handle their specific issues.
Instead of using the next in line or ticketed approach, people matching considers who the customer is, what the situation is, and what the customer needs. It then matches the customer with an agent who can help answer their questions in a timely and efficient way. This results in shorter wait times and more efficient and personalized resolutions for the customers.
Q. Staff turnover has long been endemic in retail, both in brick-and-mortar and the contact center. Have you seen it worsen, have retailers been finding it more difficult to find and retain staff? What are the causes and the solutions?
There has been a definite talent shortage in the retail industry as of late, both in brick-and-mortar and in the contact center.
In order to combat this, brands must empower their customer service teams, making them a priority and ensuring that proper training and resources are available. There is also a significant importance in shifting the mindset from agents being part-time workers to understanding that they are full-time employees with career growth opportunities.
Considering job security was on the top motivators list for agents, with 53% of international professionals selecting it as their most important, says our report, brands must invest in their teams also in order to retain their staff and decrease turnover.
This is especially true as executives search for more ways to utilize AI and automation. And ultimately, AI will take agents to the next level.
Customers often turn to agents when things get complicated. They're looking for someone who's not only empathetic and understanding but also empowered to help. Agents who can connect on a human level, and pair that with solid brand knowledge are difference makers.
Once empowered, with AI handling the less complex interactions and assisting with others, how do you keep them? The answer lies in enabling them to grow their careers.
In our Hero Experience report, 52% of international respondents ranked career growth as their second most important motivator and 89% of all respondents said they plan to stay in their field. That said, with the proper training in place as well as investment in your customer service teams, this growth can be enabled, and your teams will be more empowered.
This clearly shows that many customer service agents have a desire to grow in their field and stay with their current company, making the investment in these teams worthwhile for a business.
Q. Are there gaps in contact center training and if so, what are they, what are their consequences, and what causes them? And how can these be best filled?
The biggest gap in contact center training is the implementation of continuous training. Just as a brand changes and evolves with its consumers, its customer service team needs ongoing training to help them stay up to date on the latest trends and tech. Especially as we navigate AI and its impact on customer service.
Our data shows that 62% of surveyed customer service agents reported they want ongoing training opportunities to help them grow their careers and stay on top of the latest industry trends. So, it's clear that training is a priority to agents and therefore should be a priority to brands.
Coping With Frustrated Customers
Customers can and do get frustrated with their CXs, including and yes notably in retail. And, let's be honest, we as customers at some point have taken out our frustrations perhaps unfairly on the customer service staff.
So, we asked Joe Ciuffo at Gladly "what retailers can do about this customer behavior?"
Here's his answer:
"Customer support is the backbone of a successful business and the customer service/support agents on the front lines of getting to know and talk to a brand's customers.
"When customers are put into systems or asked repeatedly to enter their order info, get redirected over and over, or get switched between agents, it can cause frustration. We've all been there as consumers too. We want answers fast and want someone on the line who can help us in an efficient and positive way.
"Consumers shouldn't have to provide all the context for their order and go through hoops to get help. But right now, legacy systems are built around assigning consumers ticket numbers, not matching them with agents to resolve their issues.
"On the agent side, ongoing training here is critical. We already know that a top motivator for agents is engagement, but making sure they're empowered, confident, and clear on how to respond is key to success on both sides.
"Offering scripts and answers and product info that allows them to handle requests in real time is key. And then growing these FAQs over time to better inform new agents and evolve responses is key as well.
"Automation and artificial intelligence (AI) can help here too. By leveraging technology to answer the usual questions across consumers, agents can then focus on the questions that need more detail and a more hands-on approach."
Q. What are your recommendations to retail/eCommerce contact centers to help them deliver excellent CXs?
Customer service teams are often the first and only touchpoint a customer has with a brand, meaning agents are the best way for brands to ensure a positive experience and legacy. Personalizing each customer service interaction and providing agent education on retail trends will help deliver a consistent brand experience and contribute to a loyal customer base.
Furthermore, personalization isn't just nice to have, it's what customers expect. Brands must then figure out how to deliver tailor-made service, no matter the channel or time of day, and whether it's a person or an AI on the other end. It's not easy.
But it starts with educating your agents, the ultimate brand ambassadors, on the latest trends. It's the foundation for a standout experience that keeps customers coming back for more.
Brands should also focus on evolving technology and adopting AI and automation in their customer service stack to address duplicative, tedious, and repetitive work without fully relying on AI to do the work of the customer service team.
The fall 2023 shopping season – and 2024 – will be all about empowering the agent experience with the tools to allow them to build better connections and have the conversations that are truly people-driven and drive lifelong loyalty.
Brands who will successfully leverage automation and AI to help their agents, not just their customers, will create a lasting customer service experience that leads to loyal customers: and employees serving them.