The cloud has become a viable, established, reliable, and flexible environment for contact center workforce management (WFM) applications. One that has proven itself during the COVID-19 pandemic. Just ask TrialCard.
TrialCard, based in Morrisville, N.C., is a full-service life sciences commercialization company with more than 400 customers. Its offerings span the entire value chain. These include (but are not limited to) digitally-enabled patient support services, late-stage clinical trial supply management, and post-marketing health care plan engagement services and proprietary data-as-a-service payer intelligence and insights.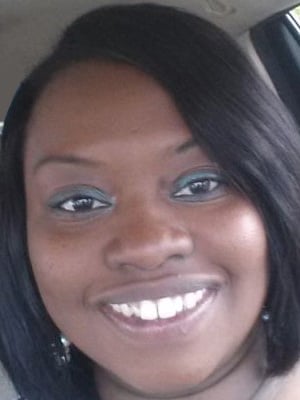 "TrialCard is committed to carving out a clear path from prescription to patient," says Takisha Harper, WFM Manager. "We know that better experiences lead to better outcomes."
For that reason, TrialCard spent several years expanding and perfecting its services, so patients can more easily access the care they deserve. The company has 900 agents to answer, contact, and engage with both clients and patients and over multiple channels. They also provide back-office support.
Despite the popularity of TrialCard's offerings and increased call volume, the contact center still didn't have a fully functional WFM department. Harper says that most contact center employees "weren't even familiar with the concept."
"Our company was growing quickly, and workforce management was not yet a part of the equation," says Harper. "Leadership acknowledged that there was a need to not only streamline agent processes, but to ensure that the right people were in the right place at the right times.
"They knew real-time WFM was exactly what was needed if the center were to continue its important job of helping patients secure faster access to — and affordable pricing for — their medications."
Complex Environment: And Overcoming Skepticism
In August 2018, TrialCard set up its WFM department, which was charged with goal-setting and finding and setting up a cloud-based WFM solution to meet them. The cloud, the company believed, would give it greater flexibility and resiliency while lowering IT costs.
"We had to find a robust WFM solution that could give us the functionality we needed…" —Takisha Harper
The goals were to provide each leadership team with tools and solutions for scheduling, forecasting, and staffing needs. And in a system that was user-friendly and easily accessible.
But Harper knew that executing WFM was going to be challenging as each client de facto runs their own customer service operations through TrialCard's contact center. To manage them the company has leadership teams for each client. So, there were questions about – and opposition to – WFM investment.
"We had to find a robust WFM solution that could give us the functionality we needed while supporting our client environment and impressing our vocal internal skeptics," says Harper.
TrialCard turned to Calabrio for both its WFM capabilities. Since they were already using the supplier for quality management (QM) it was a matter of turning on the WFM features on the hosted platform, Calabrio One. The Calabrio WFM went live also in August 2018.
WFM planners can easily create multiple options to address all inbound, outbound, and back-office work. They could tailor systems that seamlessly support a varying degree of schedules, staffing needs, and role types across each contact center team to ensure someone is always available to assist patients.
After selecting and implementing Calabrio WFM, TrialCard's WFM team executed a thoughtful plan to gain the internal buy-in they knew would be critical to the initiative's long-term success.
First, they showed leaders how powerful and easy Calabrio was to use. That they were already familiar with the supplier for QM helped with the acceptance.
Then, using before-and-after data, the WFM team worked one at a time with each contact center team to create a customized plan each leader could use to monitor their agents' performance and their team's success.
There was the obstacle of determining the structure in which to manage each client. Calabrio One provided the opportunity to load each user with universal fields, one which could distinguish between different employee types and locations: without impacting the tools needed to manage the agents.
"Initially, smaller client teams were loaded into the system," says Harper. "As we reviewed the complexity of each client's needs, including differing KPIs, we recognized the need to customize each client's solutions: essentially creating mini-contact centers within the platform. "
Stellar Results: Including During COVID-19
TrialCard agents enjoy more flexible schedules backed by a WFM strategy. Each contact center team now monitors its progress against standard quality, agent adherence, utilization, and occupancy KPIs via user-friendly interfaces that are also visible to the leadership teams.
"[Our] leadership acknowledged that there was a need…to ensure that the right people were in the right place at the right times." —Takisha Harper
The contact center department leaders also now maintain deeper relationships with other TrialCard departments, notably sales and marketing. Greater sharing of data, for instance, enables more departments to plan more efficiently and ensure key stakeholders are aware of potential impacts of their projects and programs, like a new feature or service, to the contact center teams.
Migrating Calabrio to the cloud enabled leaders at TrialCard to position their contact center to grow and expand more cost-effectively. They're also realizing additional WFM benefits. Their forecasts are even more accurate, for instance, because they can customize shrinkage for each separate queue. They also can build customized reports and run powerful analytics on contact center data.
"The results have been stellar," says Harper. "With some of our clients, we have not only met our goals, but we have also exceeded them."
The WFM solution proved its mettle when the COVID-19 pandemic hit, forcing TrialCard to have its agents and supervisors to work-from-home (WFH). They had been located at the company headquarters. At the same time, the pandemic resulted in increased call volume from the higher demand for the company's services and solutions.
"With some of our clients, we have not only met our goals, but we have also exceeded them." —Takisha Harper
The TrialCard leaders used Calabrio WFM to easily identify the best ways to provide flexible scheduling opportunities to agents WFH and remotely monitor and evaluate their performance.
"When the system was implemented, all agents were on-premise," says Harper. "As that no additional requirements were necessary on Calabrio ONE, there was little to no adjustment required when the bulk of our agents transitioned to a remote environment."
Today and Tomorrow
TrialCard is finding new ways to leverage the Calabrio One platform, exercising all opportunities to automate WFM and help its teams to become more efficient. The company is also introducing standardized base training for its leaders to ensure they have a full understanding of the tools provided to them.
As contact center agents continue to work remotely today, they enjoy a significantly increased level of engagement with TrialCard's leadership teams: collaboration which fosters ongoing customer commitment and enables them to be more proactive when challenges arise.
"Calabrio gives us the bandwidth and flexibility to provide multiple options to address the inbound, outbound, and back-office work for each team we support," says Harper.
At A Glance
Number of Agents (estimated): 900
On-Premise/WFH split: 97% of agents now WFH
Contact Volume (last year available): Each client essentially has their own mini-contact center. The WFM team supports about 30 queues with the highest volume being about 40,000 calls per month.
Outbound/Inbound split: Varies depending on the client
Inbound Channels split: Varies depending on the client
Key Technologies: Calabrio One, Cisco