One of the key missions of banks is to help their customers understand their finances, and the choices and the products and services available, in order to help them make the best decisions. These range from opening a savings account to seeking a mortgage or setting up a financial plan for their future.
At the same time banks' contact center agents are customers. They too are managing their finances and are making decisions, like buying a home and setting up a retirement plan.
TD Bank, which prides itself on its customer service (full disclosure: the author is a TD Bank customer) is walking the walk. The company launched in February 2022 a financial wellbeing program for its U.S. contact center agents, which as a secondary outcome, may also help agents assist their customers.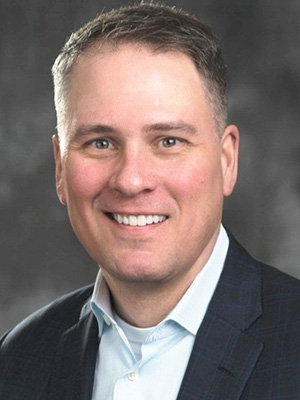 I had the opportunity to discuss the new program with Paul Bajus, Head of U.S. Contact Centers. Here is our interview.
Q. Describe the TD Bank program
TD's U.S. Contact Center Financial Well-Being Program aims to help our call center colleagues achieve their financial goals by providing them with resources and information, so they feel confident about building their own strong financial future.
The program focuses on six foundational elements of financial wellbeing including:
What It Means to be Financially Healthy
Creating Goals & Budgeting 101
Savings
Credit
Home Buying
Retirement
This 20-hour program incorporates various elements of learning and engagement, including team meetings, self-paced eLearning, seminars, "Ask the Experts" sessions, goal setting, and self-reflection time.
Additionally, the program allows employees to select specific "paths," or focus areas, based on their level of financial acumen and family needs.
Q. What factors prompted TD Bank to consider having such a program?
I am passionate about holistic colleague development and leading them is a privilege. Service-based leadership is a professional trait I've always considered vital to the overall success of any team.
Our team believes continued, meaningful investment in our colleagues empowers them to invest in their financial future now.
As such, I firmly believe I have a responsibility to enrich the lives of every colleague I serve, not only to help them be the best they can be for our customers, but for their own personal growth and development.
TD already offers many financial wellbeing tools and resources available to both customers and colleagues. But since time and availability "off-phone" is the biggest constraint in the contact center, the team focused on prioritizing time for our colleagues to not only learn about the basics of financial wellbeing but also to have the ability to apply that to their personal financial situations.
Above all, our team believes continued, meaningful investment in our colleagues empowers them to invest in their financial future now. One which will no doubt pay a valuable return in terms of the same passion and level of service they put into supporting our customers.
Q. Explain the program's development
In developing the program we set it up so that each quarter kicks off with a team meeting-style educational topic and an overview of what to expect for additional activities throughout the period.
Since financial wellbeing is such a personal topic, we wanted to ensure that we build in time not only for team learning and collaboration but also for self-paced activities tailored to each contact center agent's personal situation.
Further, we realized that there is not a one-size-fits-all approach and want to have the biggest impact for our diverse group. So, we created for our contact center colleagues specific "paths" or focus areas to choose from.
Personal Financial Health: Individual financial needs and resources.
Family Financial Health: Resources for financial health in a family setting.
Students: For students or colleagues with students in their financial plans.
Beginner/Intermediate/Advanced: No matter where they might fall on the financial health spectrum, colleagues can select a pathway based on their knowledge.
Q. What is the goal of the program?
I arrived at TD nearly two years ago to lead the more than 2,400 talented, passionate colleagues of the bank's U.S. contact centers.
I was keenly focused on not only driving business results and building a strong team but ensuring that me and my leadership team were doing everything possible to help the U.S. contact center colleagues grow holistically in ways that mattered to them.
Based on colleague feedback, financial wellbeing and education was a popular topic many on the team wanted the opportunity to learn more about. So, we set out on developing a comprehensive, yet easily approachable program that simplifies the experience for our interested contact center colleagues by providing specific direction without diluting the impact.
Q. What were the steps involved in creating it?
We spent a lot of time building out the structure of the program to ensure we had the right flow through the quarterly topics.
This planning took longer than expected but will pay off in the long run of the program. We wanted to make sure we were hitting the key topics in which our colleagues are interested.
Financial wellbeing is such a huge topic and can mean different things to different people, so getting feedback from the team was an important step.
We are continuously learning through this initiative. For example, after the first session we received a lot of feedback that the team preferred team meetings and group discussions on certain topics versus individual self-paced learning. This changed our original plan for the remaining quarters, and we have been working on adding more discussion and team meeting settings where it makes sense.
Q. What, if any, challenges/obstacles were there and how were they managed?
We continued to refine our approach while developing the program, so what we are offering our colleagues makes sense for our time-constrained contact center environment.
Since this was an important topic to many of our team, buy-in/participation was not an issue. As we teased the program, more and more of the team expressed excitement and interest.
The only minor challenge faced was a slight launch delay due to a rather busy period in terms of traffic at the beginning of the year.
Q. What has been the results and how did they compare with the goal?
The goal was for colleagues to feel empowered to take control of their finances whatever that looks like to them. It could be to know where to go when they have questions, it could be to help plan for life events, or it could be as big as creating financial goals and working towards them.
We are in the process of building out specific success criteria for the program. The contact center is consistently adding new colleagues to the team, so part of the success is how we integrate financial wellbeing into our new hire program and keep the initiative sustainable.
Q. It sounds like your program also trains your agents on managing and helping customers with finances. Has this education had, and do you expect it to have, a positive customer service impact?
Although the program is solely focused on helping our contact center representatives better understand and manage their personal finances, we also know a more confident and knowledgeable colleague is often a more helpful colleague.
We strive every day to be the most knowledgeable and capable team in U.S. banking. So we would not be surprised if some of the key learnings and best practices our participants pick up during the program help them better serve our customers in the future.
Q. What are the next steps? And what are your recommendations to other contact centers that are looking to launch similar programs?
We are looking forward to continuing to build the program leveraging the feedback and input of our colleagues.
Erin McCauley, who is our Senior Group Manager and program development lead, told me "We have heard a lot of positive feedback from those who attended, and we'll continue to listen to our colleagues to ensure we are hitting on the financial wellbeing topics they want to learn more about. That's what makes it great – It's a program for colleagues by our colleagues."
Our representatives do an amazing job supporting our customers and helping them achieve their financial goals.
The program is intended to evolve based on their needs. Organizations have a responsibility to provide tangible, approachable ways to learn and hone sound financial tactics and habits so employees can feel more secure in their financial future. Less stressed employees are happier, more productive employees and that inevitability makes for happier customers.
TD Bank has so many great financial wellness resources available to both customers and colleagues. Our representatives do an amazing job supporting our customers and helping them achieve their financial goals. As a people leader, it is very important to me that we provide our colleagues with great resources and information so that they feel confident about building their own strong financial future.
TD Bank At A Glance
Number of Agents (estimated):
Approximately 2,400 colleagues across four U.S. contact center sites provide customers with phone and online support with the advice customers need to help them confidently reach their financial goals.
Contact Volume (last year available):
Contact center agents answered nearly 45,000 calls a day equating to more than 16 million calls in 2021. Additionally, the Digital Media team recorded 1.2 million social media interactions and responded to about 1 million emails.
Outbound/Inbound split:
Inbound customer support calling makes up the large majority of the traffic. In April, Home Lending made ~5,500 outbound calls, compared to the overall U.S. contact center pillar receiving about 1.26 million inbound calls for an inbound/outbound split of 99.6%/0.4%.
Inbound Channels split:
The U.S. Contact Center consists of Day-to-Day Banking, Digital Communications, Home Lending and Servicing, Second-level support, and Small Business, Auto, and Merchant Solutions.
Key Technologies:
Through advances in digital and self-service technology, simpler transactions continue to move out of contact center queues and colleagues are left handling more complex interactions that requires them to be more adept at interpreting data and solving problems.
Based on that, a significant, multi-faceted transformation effort is currently underway to build a best-in-class Customer Experience Center considering delivery of next generation capabilities like artificial intelligence (AI)-based natural language IVR and dynamic customer chat capabilities.