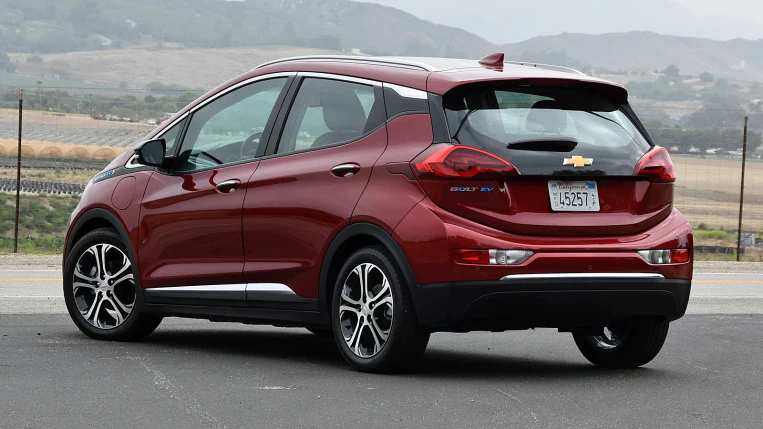 Buying a used electric car may seem intimidating at first, especially if you've never owned one before. Electric vehicles require some different thinking compared to gasoline- — or diesel-fueled vehicles. There are some extra things to consider when looking at a used electric vehicle.
Used electric vehicles can be a fantastic value. However, a little research ahead of time can help you make an intelligent decision.
Here's a look at some essential things to consider when purchasing a used electric vehicle.
Buying a Used Electric Vehicle: A Step-by-Step Guide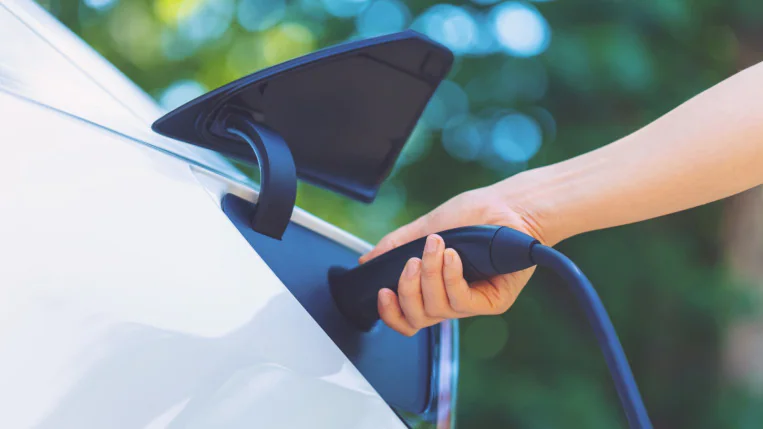 1. Use the Battery Life as a Bargaining Chip
Just like a mobile phone, a laptop, or even a TV remote, an electric car's battery begins to degrade over time no matter how much the battery got used. Significant temperature swings tend to accelerate this process, as do repeated charges.
A car dealership's service department can give you a detailed report on battery health. Alternatively, you can charge the used electric car to 100 percent and then see what the estimated range says. Comparing this to the original rating will give you an idea of what's left.
Electric cars will also display the battery's health at a glance, either in the instrument cluster or in the central display screen.
Don't expect a 100 percent battery life report on a used electric car, but don't be dismayed if the vehicle only offers three-quarters of its original range. Most drivers don't add more than 40 to 50 miles to an odometer a day anyway. If you're buying a used electric car for your commute, a shorter range may be just fine.
If nothing else, it's a bargaining point if the battery is not new.
2. Find Out if the Battery Got Replaced
Battery failure may be rare, but it does happen. Higher-mile electric cars are more likely to have had their batteries replaced entirely.
If this has happened — and the seller can provide you with documentation confirming the work — it's a major coup. It means that someone before you went through the effort and expense of having this job performed.
That said, look at any documentation closely to make sure you're being handed receipts for the car you're looking to buy. Also, look at the estimated range on a full battery and battery health reports the car's computer can tell you.
Even if the dealer or seller doesn't know if the battery got replaced, there's a chance Carfax or AutoCheck vehicle history reports documented the service. Asking for one is always good practice.
TIP: Electric cars use conventional 12-volt batteries like those found in gas cars (though it is typically much smaller). Batteries power accessories such as the radio and power windows and might last four or five years before needing replacement. Fortunately, they are inexpensive — often less than $100 — and can be replaced in a few minutes using basic tools.
3. Investigate How Much Battery Warranty is Left
Yes, we're still talking about batteries, but this time there may be some good news. All mainstream automakers included more extended warranty coverage for battery packs than they did for the rest of the vehicle. Many used electric cars will still be under warranty. But read the fine print.
Most battery coverage runs for eight years or 100,000 miles after the initial purchase, whichever comes first. However, not all warranties are transferable to subsequent owners. These warranties can vary from model year to model year, too.
Your best bet is to contact the automaker's customer service department with the vehicle identification number (VIN). You can find this 17-digit number in several places on the car, and any dealer or previous owner will be able to provide it to you.
The customer service department can tell you when the warranty expires and whether it is transferable.
4. Ask About Maintenance History
We always suggest asking a previous owner or a dealer about maintenance history, especially for any service records they may be able to provide.
But electric cars require relatively little maintenance outside of regular tire rotations and windshield wiper replacements. So you may receive very few receipts. Even brakes tend to last much longer on electric cars because they bring a charge to the car batteries through the regeneration of otherwise lost power.
Also be sure to use Kelley Blue Book's tool to know what recall items may affect your used electric vehicle purchase.
5. Locate the Battery's Charging Capacity
Gas-fueled cars tend to be updated by their manufacturers every few years, perhaps with a significant redesign every six years. Electric cars? Not so much. Automakers tend to make more incremental changes, especially Tesla.
The most significant change — and the one that can affect a used electric car's battery — is an increase in battery capacity. Tesla doesn't use model years for its updates; you'll want to view the car's information through its touchscreen. For other automakers, the VIN holds information that a dealer can provide regarding configuration.
It can provide what's obvious, such as colors, upholstery choices, and the like. The dealer can tell you if the car came equipped with faster-charging capability and can determine the battery's original capacity.
6. Determine What Range You Need from the Used Electric Car
Electric car development has sped up considerably over the past decade. Early electric cars were lucky to hit 100 miles on a full charge, while today's Tesla Model S can reach nearly 400 miles. Future electric vehicles are likely to surpass that number.
Figure out just how much range you need. While 400 miles seems right, electric cars with this range come with a hefty price tag. Suppose you plan to use your electric vehicle for commuting; a vehicle with a range of fewer than 100 miles may work. For longer drives, you can rent a car, too. This effective strategy saves money in the long run for many drivers.
7. Know That Not All Electric Cars Charge at the Same Rate
Electric cars don't necessarily charge at the same rate, and bigger battery packs usually mean more time to charge. For instance, earlier Nissan Leaf electric cars offered a 6.6-kW onboard charger as an extra-cost option on the base S trim level. Without this charger, Level 2 top-off can take twice as long. Newer electric vehicles and their batteries will top off their charge much quicker.
If you plan to top off your electric car at work, or if you bank on regular, brief visits to public charging stations, consider an electric vehicle that charges quickly. If you plan to charge overnight at home or all day at work, this may not be a significant factor, and it may mean you can save money with a cheaper used electric car.
8. Consider Your Access to EV Chargers
When buying a used electric car, you'll want to find out where you can access EV chargers along your typical and not-so-typical driving routes.
Here's what you need to know about EV chargers.
Level 1: This level refers to household three-prong outlets like those your computer or a desk lamp will use. Few electric car users charge their vehicles this way simply because of how long it takes. A Chevy Bolt EV, for instance, adds about four miles of range per hour this way. If you only need to add 20 or 30 miles of charge while at work, this can suffice.
Level 2: Most people prefer level 2 charging capability. These chargers provide 240 volts of power and require an external device that plugs into a receptacle like an electric clothes dryer. For example, Level 2 can add 25 miles of charge per hour to a Chevy Bolt EV.
Level 3: Also called a DC Fast Charger, the fastest-charging option is a Level 3 charger. These quick chargers can add 160 miles of range to a Chevy Bolt EV in an hour. But you will only find Level 3 options in public charging stations that typically cost money to use.
That's why a Level 2 charger makes the most sense to invest in for your home. But even then, you need to consider where at home you can charge your car. Suppose you can park in a private garage or a driveway. In that case, you should have no problem having an electrician install the charger.
But if you park on the street or in an apartment garage, you probably can't charge your electric car at home.
RELATED CONTENT: An EV Charger Buying Guide: See All Your Options
9. Research Government and Utility Incentives
While most electric car tax rebates apply to new vehicles, some apply to used electric cars. You'll want to research these on government or other websites. You can also check with your tax preparer or your local motor vehicle office about any specific deals that may apply to you.
Additionally, some utility providers offer discounted charging equipment and lower rates for charging at off-hours.
10. Check for All Charging Accessories
Once you've picked out the electric car you want to bring home, make sure that the seller includes the charging cord. Charging devices can be pretty expensive items. Costs are between $300 and $600 typically. It's possible the car's previous owner misplaced it or left it at home when they traded it in for a new vehicle at a dealership.
If buying the electric car from a private party, it may be worth asking if the seller would sell their Level 2 charger. Level 2 chargers cost an estimated $500-600 new, and they are easy to install as long as you have a 240-volt power outlet.
Read More About Electric Cars: