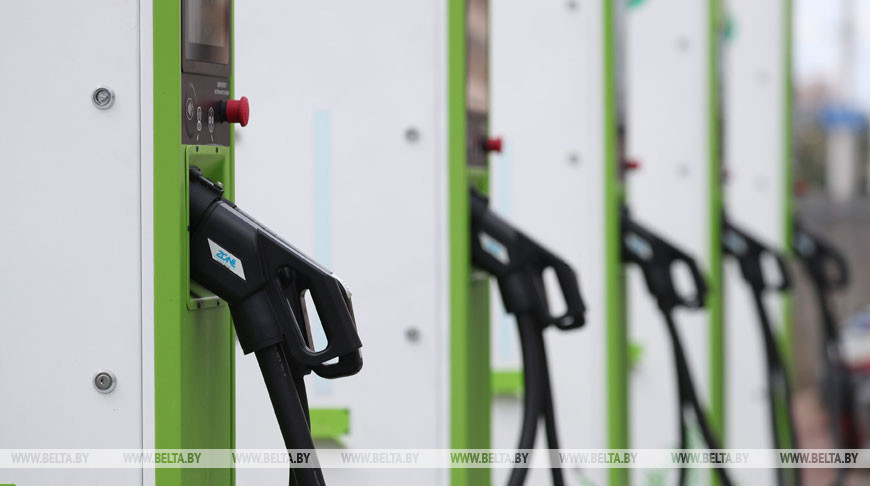 MINSK, 6 September (BelTA) – The industrial group Belorusneft should continue actively developing the infrastructure for charging electric vehicles in Belarus. Belarus President Aleksandr Lukashenko made the relevant statement as he heard out a report from Director General of the industrial group Belorusneft Aleksandr Lyakhov on 6 September, BelTA has learned. Aleksandr Lukashenko also promised he would help with dealing with excessive red-tape and bureaucracy. Chairwoman of the Council of the Republic of the National Assembly of Belarus Natalya Kochanova was also present during the meeting.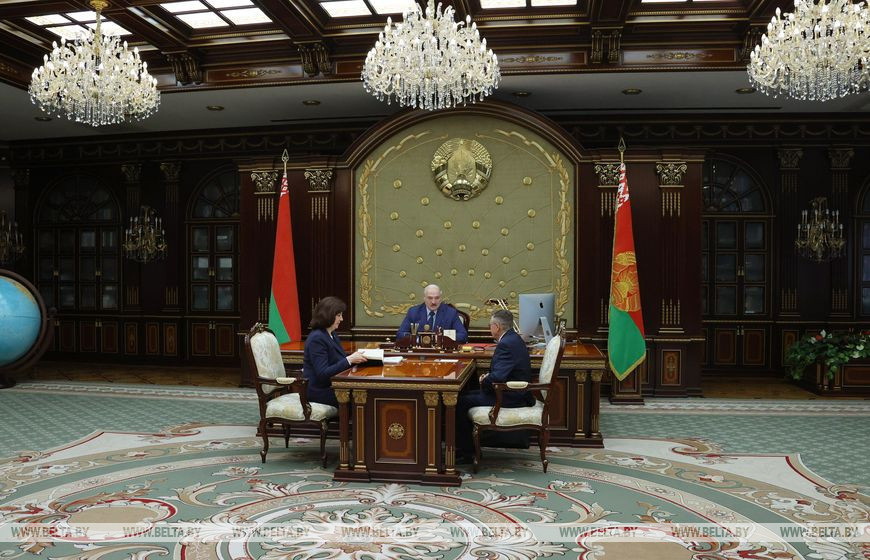 Aleksandr Lukashenko told Aleksandr Lyakhov: "I thank you for taking care of the charging stations. I see that serious progress has been made but today we will remove any red-tape and any bureaucracy. Feel free to talk openly about it. You are also a senator. If you need support, you will get it. The head of the Council of the Republic will always support you. She will forward any document to me directly if necessary. Or she will promote various ideas to the government."
The Belarusian leader noted: "But we cannot let this trend with electric vehicles wither. And electric vehicles need fast charging stations. Very fast. It seems we can make [the equipment] in Vitebsk. This work should be done more actively then."
Aleksandr Lukashenko stressed that quality of the products is important. "High-quality products need to be made. Don't allow selling poor-quality products on the Belarusian market and don't allow others to do it particularly in the matters you are directly related to," the head of state added.