What is now Australia's cheapest electric passenger vehicle – the BYD e6 electric crossover – is now on sale from just $39,999 through Nexport subsidiary EVDirect, and odds are its newly won status won't last long.
That's because there are currently just 15 fully electric vehicles to choose from in Australia. But, as reported by The Driven in July, if interest is high, Nexport CEO Luke Todd says there will definitely be room to import more.
Made by the Warren Buffet-backed Chinese EV and battery maker BYD, the e6 is one of a series of electric vehicles planned for import by Nexport. It joins the T3 electric commercial van which is also now available and is officially Australia's most affordable EV including commercial and passenger vehicles at just $34,950 before on-roads.
Several thousand BYD e6 vehicles are currently in operation as taxis in China, and the e6 is billed as a family-friendly people mover. At first glance it would seem perfectly suited to toppling the MG ZS EV off the "Australia's cheapest EV" post – which is exactly what it has just done.
Undercutting the $44,990 driveaway MG ZS EV by several thousand, the BYD e6 is a 4.7m long, 1.93 tonne five-seater with a 71.7kWh BYD Blade battery.
There are some questions around its driving range – the Chinese BYD site lists it with 402km maximum range while the EVDirect site states 522km. On the front page it says this is according to WLTP rating, however on the specifications page it states in the fine print this is the NEDC rating. We've reached out to Nexport to clarify. Either way, it outdoes the MG ZS EV which has a real world range of about 230km.
Power output is a modest 70kW, maximum torque is 180Nm and top speed is 130km/hr, but as we said this is a vehicle meant for moving people, not smoking traffic lights.
With a 2.8m wheelbase it has a turning radius of 5.65m, while suspension sits on McPherson struts with a multi-linked rear.
In terms of charging, the BYD e6 has been modified to accept CCS2 DC fast charging at a top rate of 60kW, and AC charging at a top rate of 6.6kW using a Type 2 connector.
Vehicle controls are via a central dash touchscreen, and early images show a roomy seating plan with comfortable leather seats. The BYD e6 is initially available in blue or white.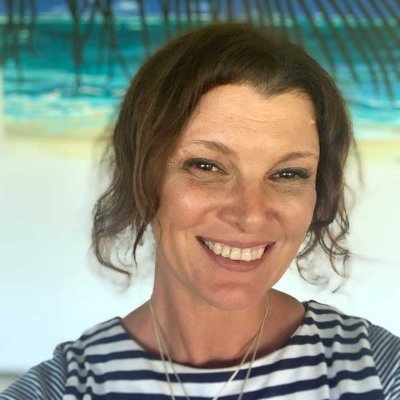 Bridie Schmidt is lead reporter for The Driven, sister site of Renew Economy. She has been writing about electric vehicles since 2018, and has a keen interest in the role that zero-emissions transport has to play in sustainability. She has participated in podcasts such as Download This Show with Marc Fennell and Shirtloads of Science with Karl Kruszelnicki and is co-organiser of the Northern Rivers Electric Vehicle Forum. Bridie also owns a Tesla Model 3 and has it available for hire on evee.com.au.