Back in the 1970s and 1980s, Japanese-made cars, such as those from Honda and Nissan, disrupted the American auto market. The same thing might be happening again soon within the electric car market, only this time, the cars are coming from China.
In terms of volume, China has become the undoubted leader in the electric vehicle market. According to the International Energy Agency, as of 2019, China was home to 2.58 million battery electric vehicles (BEVs), while there were slightly less than a million cars in Europe, and in the U.S., there were only 880,000.
China is also home to 82 percent of the world's electric vehicle fast charger installations, and it has more public slow chargers than the rest of the world combined. We recently reported on Wuling Motors' electric vehicle, the Hong Guang Mini EV, and how in China in January 2021, it outsold the Tesla 3 by a factor of two-to-one.
According to Nikkei Asia, the Chinese government plans to have "new-energy" vehicles account for half of all new auto sales by 2035. The category of "new-energy" vehicles includes electrics and plug-in hybrids.
We're going to take a look at some of China's electric vehicles and examine the impact they may soon have on the U.S. market.
1. BYD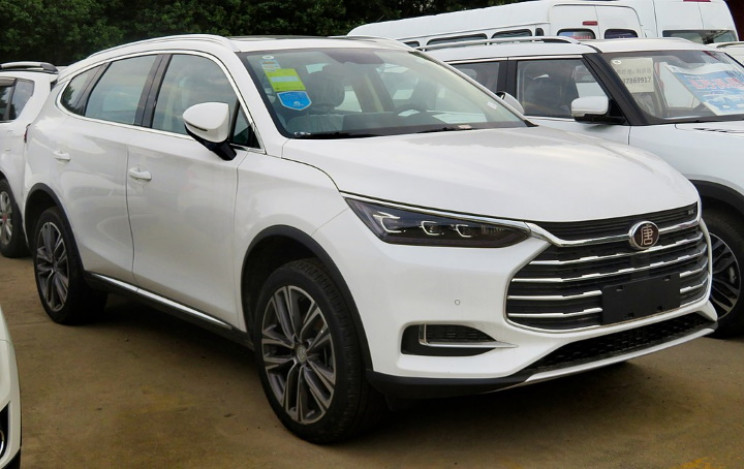 BYD, which stands for "Build Your Dreams," is the automotive subsidiary of the Chinese company BYD Co. Ltd. The company manufactures cars, buses, trucks, bicycles, forklifts, and rechargeable batteries. The cars include all-electric vehicles, plug-in hybrids, and gasoline-powered vehicles.
In 2008, famed investor Warren Buffett bought 225 million shares of BYD, an investment totaling $232 million. By October 2020, those shares were worth $4.5 billion, proving once again Buffett's reputation as the world's canniest investor.
In April 2020, Australia announced a "Clean Air Taxi" initiative by a new e-taxi company, ETaxiCo. It is expected to have 2,000 BYD electric vehicles in its fleet by the end of 2021.
In May 2020, BYD announced that it would start selling its Tang SUV and a suite of commercial vehicles in Norway. BYD is also part of a joint venture with Daimler AG to produce the Denza brand of electric vehicles.
2. BJEV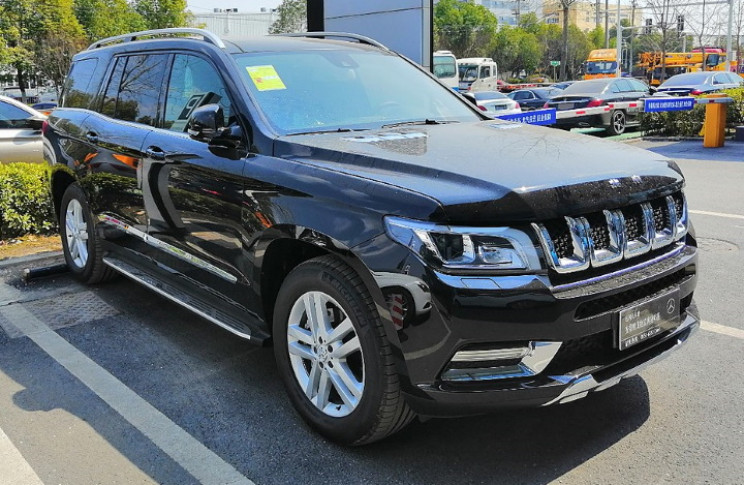 BJEV is a subsidiary of Beijing Automotive Industry Holding Co. Ltd. (BAIC), which is 60 percent owned by the Chinese government. BJEV sells its range of EVs under the Arcfox brand.
In 2013, German company Daimler AG acquired a 12 percent stake in the company, and Daimler's influence can be seen in the design of the BAIC EU260 model, which looks similar to Mercedes C series vehicles.
3. SAIC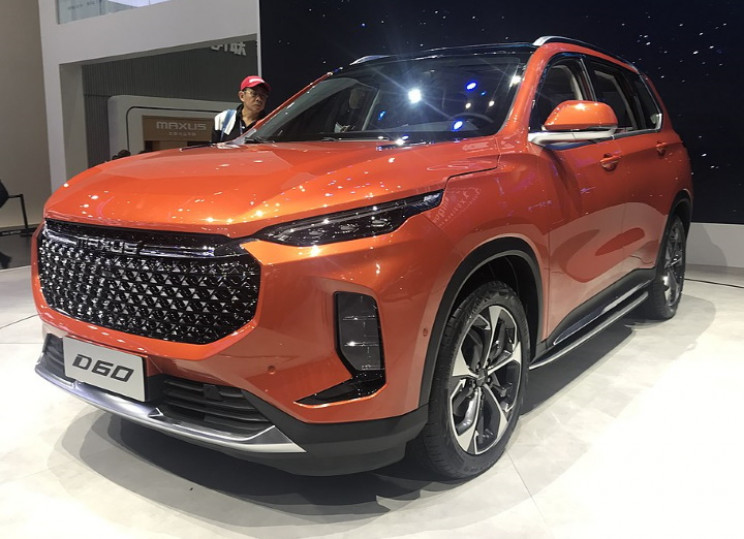 SAIC is the largest vehicle manufacturer in China. The company owns the Maxus and Roewe brands of electric vehicles that are sold in China, and it purchased the British brand MG and has been selling electric vehicles in the UK.
Popular models include the MG ZS EV, and MG5 EV, which is the first electric station wagon available in Great Britain. Anticipated in 2021 is the MG E-Motion, which is rumored to cost under £30,000 ($41,000).
4. Wuling
Tesla is now manufacturing its Model 3 at a new factory in Shanghai. With the closer proximity, the Model 3 is able to sell for 250,000 yuan, or $39,000, in China.
At the other end of the price spectrum is the Hong Guang Mini EV, which is manufactured in a joint venture between Chinese state-owned SAIC, Liuzhou Wuling Motors Co. Ltd., and America's General Motors. The Hong Guang Mini EV retails for 29,155 yuan or around $4,500.
Standard features include anti-lock brakes, electronic brake-force distribution, a tire pressure monitoring system, rear parking sensors, power windows, and a stereo; however, the base model doesn't come with air conditioning. For an additional $500, this can be added.
In China, the Hong Guang Mini EV is marketed as "the people's commuting tool." The hatchback car is less than 10 feet (3 m) long, is 5 ft (1.5 m) wide, but it still manages to seat four people.
The car has a top speed of 62 mph (100 km/h), and a range of 106 miles (170 kilometers). Its electric motor produces a maximum of 13 kW (17.4 horsepower) and 85 Nm (62.7 pound-feet) of torque with rear-wheel drive.
Perhaps most interesting, the Hong Guang Mini EV can recharge by plugging into a standard 240-volt outlet. This kind of outlet is common in American homes where they power appliances such as electric ovens and dryers.
5. NIO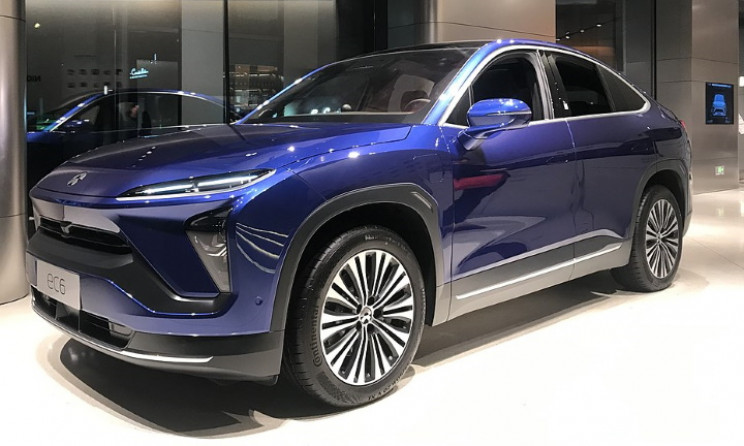 You might already be familiar with NIO because the company is traded on the New York Stock Exchange and the company also sponsors a Formula E racing team.
According to a recent article in Forbes, NIO is planning to release its ET7 sedan in 2022 as a rival to Tesla's Model S. The top-of-the-line ET7 will have a battery with up to 150kWh, giving it a range of over 621 miles (1,000 kilometers). This would be a game-changer for electric vehicles.
It's clear that changes are coming to the worldwide electric vehicle market. It's also becoming increasingly clear that many of those changes are likely to be coming from China.