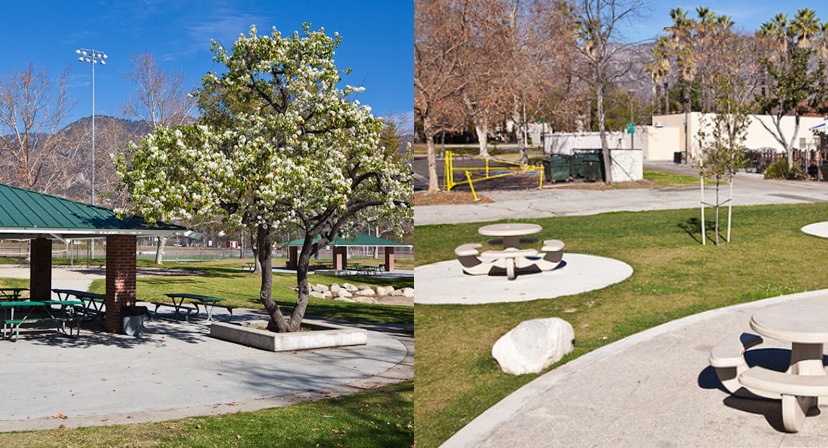 The City Council on Monday approved a contract for the installation of electric vehicle charging stations at Victory and Robinson parks.
Under the contract, Sacramento-based Baran Electric will install two direct-current fast charging (DCFC) stations and 23 Level 2 chargers in Victory Park, and five DCFC and 20 Level 2 charging stations at Robinson Park, for a cost not exceeding $405,650.
Aside from the hardware, Baran Electric will provide associated maintenance services and user account management, revenue collection, monitoring, telemetry, and reporting services for three years, with two optional one-year extensions for up to a total of five years, a PWP report for the City Council showed.
Pasadena Water and Power has already procured the needed DCFC chargers from OneSource Distributors, in accordance with a contract that the City Council approved in July 2019 as the Marengo Charging Plaza was being constructed. This procurement was also in support of other future charging station projects.
This is the first time Baran Electric is entering into a contract with Pasadena. According to PWP, the contract will support the City Council's strategic planning goals, the city's Climate Action Plan, urban environmental accords, and the Pasadena General Plan in reducing greenhouse gas emissions. It also supports expanding sustainable mobility and land use, and the city's commitment to a more sustainable community.
The contract is also in support of former Gov. Jerry Brown's goal of installing 250,000 charging stations in the state by 2025 and his executive order to help accelerate the market to five million zero-emission vehicles on California's roads by 2030, PWP said.
Funding for the contract will be addressed by using approximately $200,000 from the city's existing Utility Undergrounding Fund and revenue derived from the Low Carbon Fuel Standard credits for the balance.