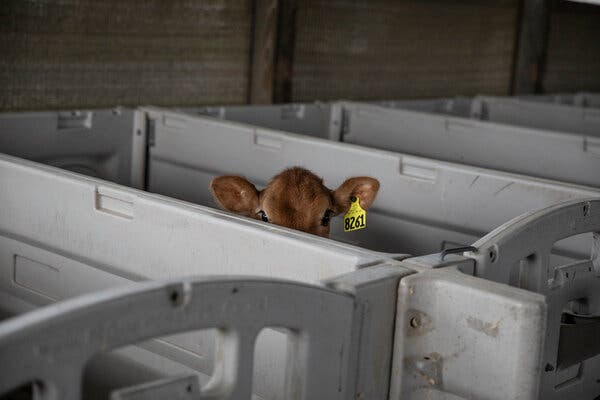 The Biden administration said on Tuesday that it had requested the establishment of a panel to address a dispute over American dairy exports to Canada, an early attempt by the United States to enforce the terms of the updated North American trade deal.
The request stems from a challenge announced in December by the Trump administration, which accused Canada of improperly limiting the ability of the American dairy industry to sell its goods into Canada.
The Trump administration had highlighted the trade deal, known as the United States-Mexico-Canada Agreement, as a victory for American dairy farmers, who stood to gain increased access to the Canadian market. Enabling exports of U.S. milk and other dairy products to Canada was a key issue in negotiations over the trade deal, with the Trump administration threatening to leave Canada out of the North American pact if it did not allow access.
The final agreement opened the Canadian market to more exported American dairy products, and it included a concession by Canada to jettison a program that helped Canadian sellers of certain milk products, both domestically and abroad.
But the Biden administration said that consultations with Canada over the challenge announced in December had not been successful in resolving the dispute.
"A top priority for the Biden-Harris administration is fully enforcing the U.S.M.C.A. and ensuring that it benefits American workers," Katherine Tai, the United States trade representative, said in a statement, referring to the trade deal by its initials. "Launching the first panel request under the agreement will ensure our dairy industry and its workers can seize new opportunities under the U.S.M.C.A. to market and sell U.S. products to Canadian consumers."
Mary Ng, Canada's minister of small business, export promotion and international trade, said in a statement that Canada was "disappointed that the United States has requested a dispute settlement panel."
She said that "Canada agreed to provide some additional market access to the United States for dairy while successfully defending our supply management system and dairy industry," and that "we are confident that our policies are in full compliance" with the trade agreement.