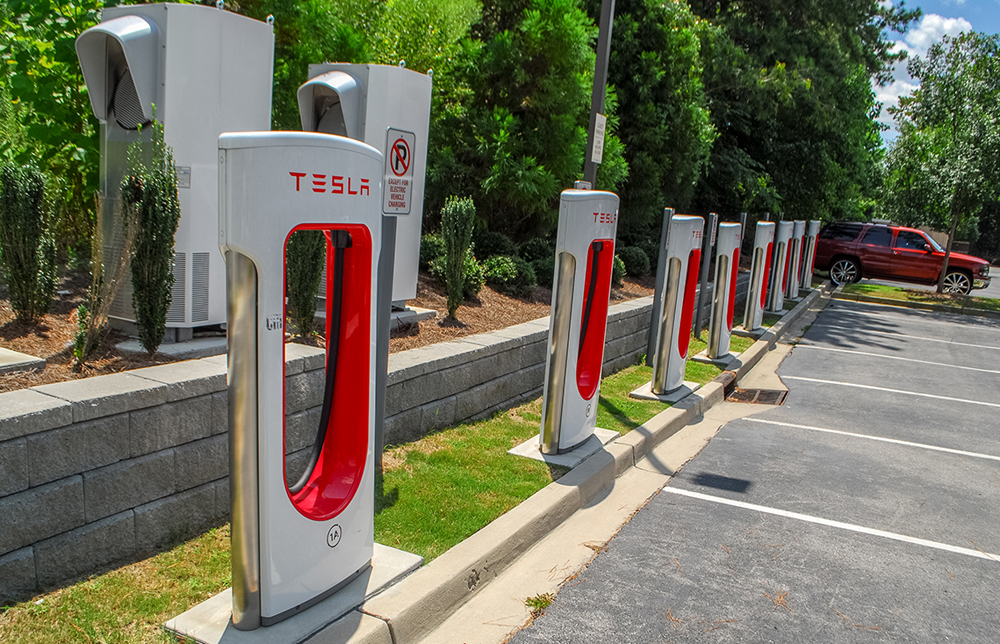 This week, six large-scale utility companies, including two that serve most of South Carolina, said they are banding together to address the electric vehicle infrastructure problem.
When you buy a car that burns gas or compresses diesel, finding a filling station is usually just a matter of tapping on your phone to find the nearest convenience store. But electric vehicles are different.
Part of the reluctance to adopt EVs includes a fear of running out of juice on the side of the highway.
That infrastructure, where it exists, is somewhat fragmented in the U.S. Tesla built a nationwide charging network to help address some of those concerns. The electric car manufacturer owns more than 20,000 charging stations, including eight Superchargers in South Carolina. But there are so few places to recharge an electric car that it generally makes news when one pops up, especially in less populated areas.
The Electric Highway Coalition plans to put a system of electric charging stations across the Atlantic Coast, Midwest, South, Gulf and Central Plains region, the partners said in a joint news release.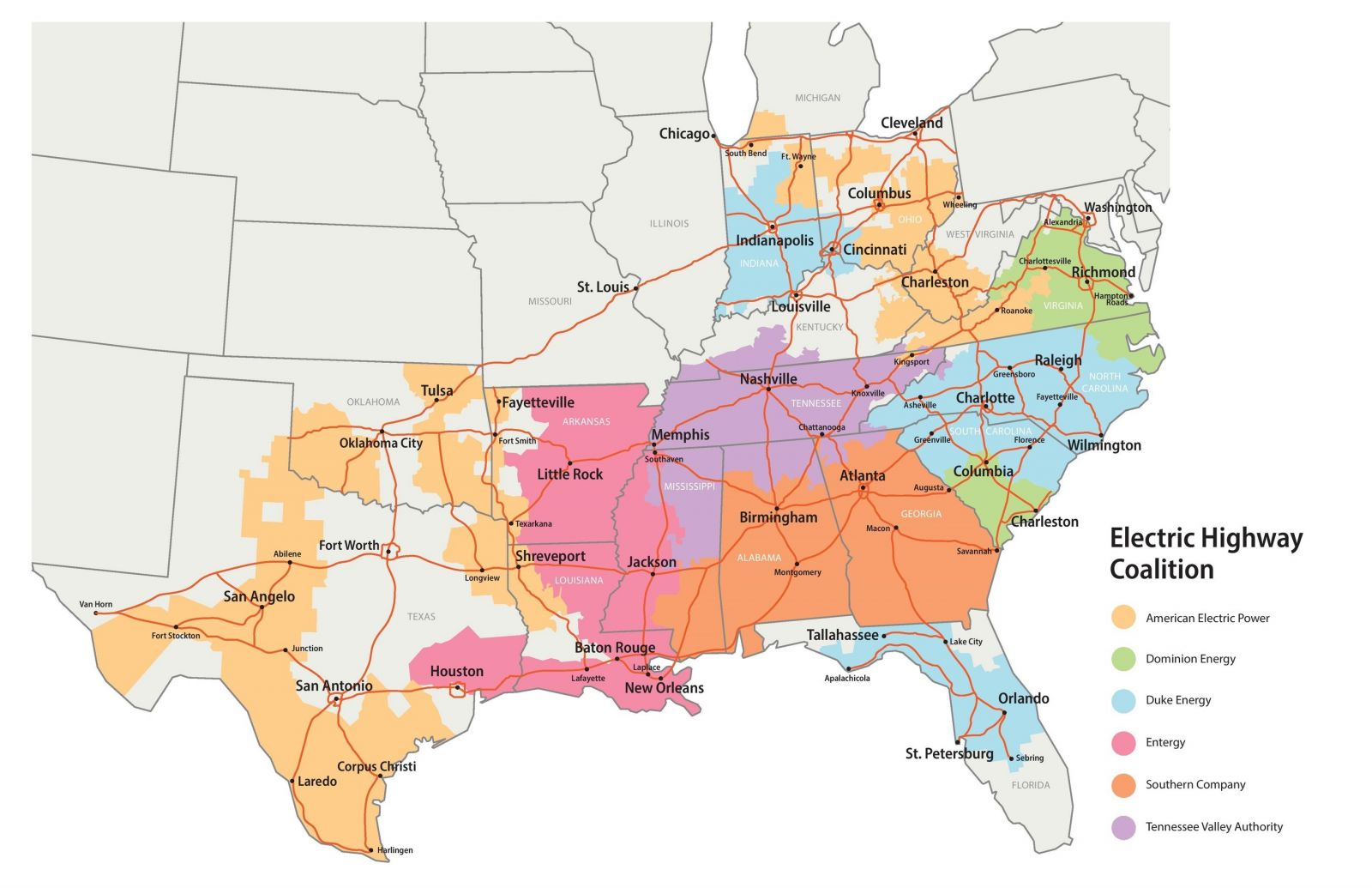 The coalition includes American Electric Power, Dominion Energy, Duke Energy, Entergy Corp., Southern Co., and the Tennessee Valley Authority.
The news release also included a map that shows where this electric highway would run, including through Charleston, Columbia and Greenville, along with Florence, Rock Hill, Augusta and Savannah. Sorry, Myrtle Beach, Horry County isn't on the list … yet … but you have a Tesla Supercharger already.
The goal is to offer options to allow drivers to travel without concern of not being able to recharge their electric vehicles. The system of chargers are going to be relatively fast, the coalition says, with an anticipated 20 to 30 minute recharge. That's still not as fast as a 5-minute fill-up at a gas station, but better than charging your EV using an extension cord overnight.
Dominion Energy's President and CEO Robert M. Blue said in a statement the company is committed to "equitable and reliable charging access" to help customers and reduce carbon emissions into the environment.
"We're excited to collaborate with our utility partners on this important initiative to connect customers to charging resources and encourage electric vehicle travel," Blue said in the news release.
The Electric Highway Coalition also is looking for other utilities who want to become members and extend the reach of the highway.
Reach Andy Owens at 843-849-3142.