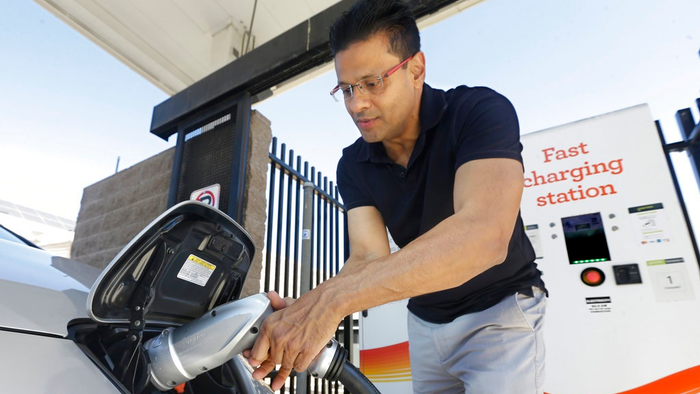 BY THE EDITORIAL PAGE STAFF OF THE FREE LANCE-STAR

THANKS IN part to steep discounts, billions of dollars in manufacturers rebates, generous federal and state tax credits, and even special utility rates in some cases, "nearly 5.4 million hybrid electric vehicles and just over 1.4 million plug-in electric cars have sold in the United States" as of October 2020, according to USAFacts. All-electric cars accounted for about 60 percent of those sales and plug-in hybrids the remaining 40 percent.
That sounds like a lot. But it's just a fraction of the sales of vehicles with internal combustion engines (ICE). "Plug-in electric cars accounted for just under 1 percent of all 146 million new light-duty vehicles sales between 2011 and 2019," according to USAFacts.
In addition to their limited range, the higher initial cost of an all-electric vehicle is one of the main reasons consumers have largely shied away from them. And because of the COVID-19 pandemic, more employees have ditched the long commute to work remotely from home. "A return to 2019 levels of U.S. energy consumption will take years; energy-related carbon dioxide emissions [will] fall further before leveling off or rising," according to the U.S. Energy Information Administration's 2021 Annual Energy Outlook.
To encourage more Virginians to buy electric cars, the General Assembly passed yet another rebate on the last day of the regular session, but left it unfunded. HB 1979 would provide a $2,500 rebate toward the purchase or lease of an electric vehicle, with an additional "enhanced rebate" of $2,000 for a new electric vehicle, and $500 for a used one for residents whose annual household income does not exceed 300 percent of the federal poverty level ($79,500 for a family of four).