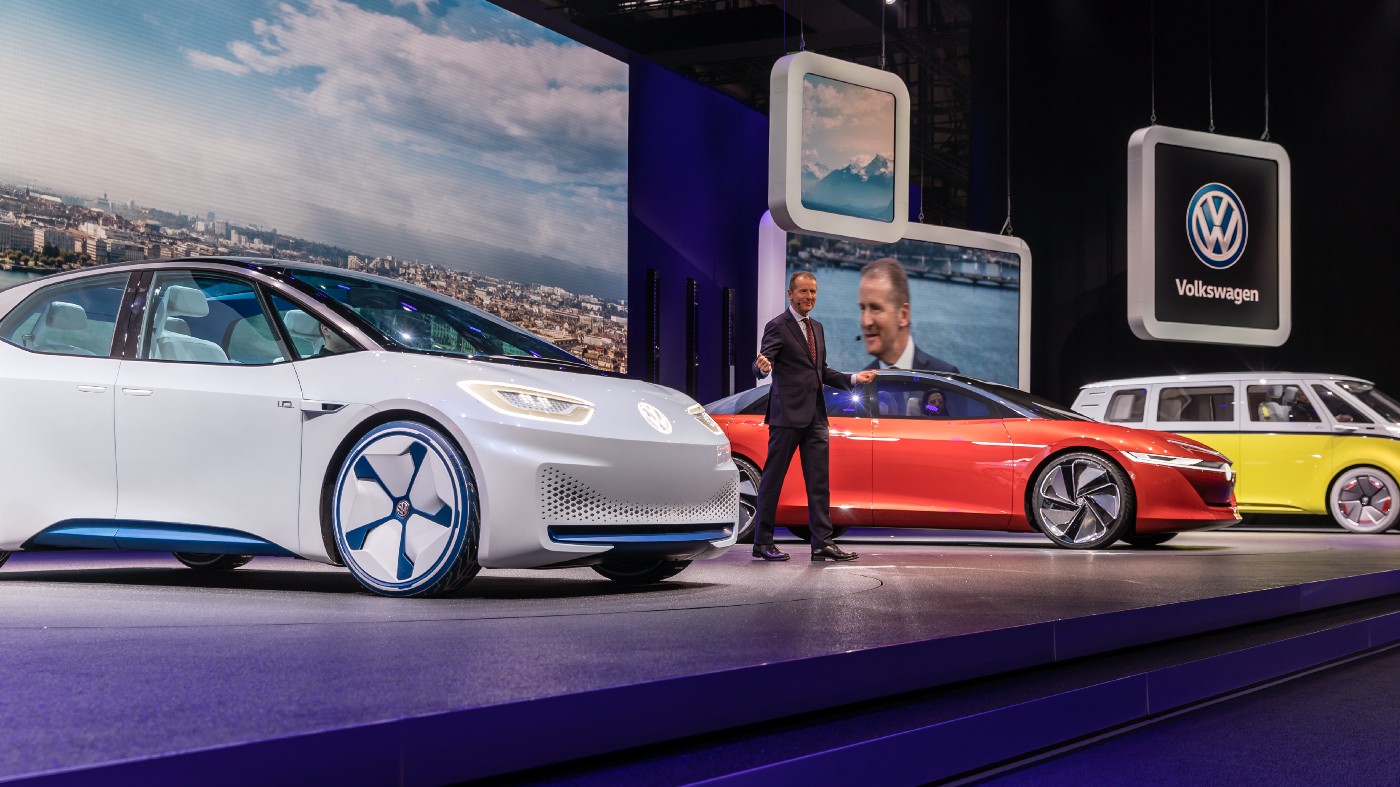 A decade ago, barriers to electric vehicle ownership were everywhere. Range was limited — the best selling vehicle of the day, the Nissan Leaf, offered just 73 miles (or 117 km) per charge. Longer ranges were available, but costly. The Tesla Model S could offer as much as 265 miles in the highest end variant, but at a price tag of over $80,000 put it out of reach for most buyers.
The problem was worsened by the lack of chargers — few existed, and those that did charged painfully slow. The typical "fast" charger of the day could charge at only 50 kW, which would take half an hour to fill even the measly battery of the Nissan Leaf. Tesla improved on the issue somewhat with the Supercharger network, which could also charge at a more respectable 120 kW.
Very few models were available, leaving little room to choose. If you were in the market for a truck or large SUV, you were out of luck entirely. If you wanted a range of 200+ miles but weren't willing to purchase a Tesla quite yet, you were out of options. And the process of actually buying one could be painful — dealership salesman often knew even less about electric cars than those attempting to buy them.
A Technological Revolution
Since then, a technological revolution has occurred. Ranges in the neighborhood of 250–300+ miles have become commonplace. The highest end vehicle, the Lucid Air, has a range of as much as 520 miles.
When Mazda recently introduced their electric MX-30, they revealed a range of just 100 miles. What would have been commonplace just ten years ago was now mocked mercilessly online and in the press for its uncompetitive range and price-point.
Chargers are more available than ever before, and the trend is continuing to accelerate. While just 866 fast chargers were available globally in 2011, nearly 400,000 were available in 2020. While charging is still lackluster in some regions, the rapid growth in charging infrastructure suggests suggests this issue will not last.
Charging speed has also improved dramatically. 350 kW chargers — having seven times the power of the original fast chargers — proliferated across North America and Europe. Vehicles are still catching up, but charging times under twenty minutes for 200 miles of range are already a reality in the best models.
This left just one remaining issue — price.
The Last Major Barrier
Despite fuel and maintenance savings that make electric vehicles cost competitive over their lifetime, electric vehicles still have higher upfront prices that leave many consumers wary.
In a recent survey from Consumer Reports, 43% of potential buyers cited the purchase price as holding them back from purchasing an electric vehicle.
The good news is that progress is already occurring. According to Kelly Blue Book, the average transaction price of a new vehicle has risen 19.8% (a much faster pace than normal due to COVID-related supply chain disruptions). Electric vehicles, on the other hand, barely budged in price.
As a result, the price discrepancy between electric vehicles and the industry as a whole fell by a third. The fall in price resulted from a number of factors — while battery prices have been getting cheaper every year, other components for electric vehicles are also becoming more affordable.
Cost Parity On The Horizon
While falling battery costs has allowed automakers to offer increasingly long ranges, prices on electric vehicles have remained higher than their gas counter-parts.
This should begin to change soon. Ranges much over 300 miles are likely to have diminishing returns — further increases would be of little use to most people. That means the reduced costs from batteries can be passed along in the form of lower prices.
As a result, price parity may not be far off. Luxury automakers are already beginning to offer electric vehicles with prices similar to their gas counterparts. UBS analysts predict it will occur across the industry in 2024. Bloomberg New Energy Finance is slightly more cautious, estimating it occurs between 2025 and 2027 in Europe (excluding any subsidies). By 2030, they estimate an average medium-sized electric car could even offer an 18% upfront discount relative to a gas car.
Regardless of the exact date, it's clear that electric vehicles are on a trajectory to meet and even beat gas cars in price. As one of the last major barriers to electric vehicle ownership falls away, widespread electric vehicle adoption appears to be imminent.