Topline
Italian luxury automaker Lamborghini said on Tuesday it plans to release its first all-electric vehicle by the end of the decade, while expanding its hybrid production, as European firms scramble to meet EU climate targets by 2030.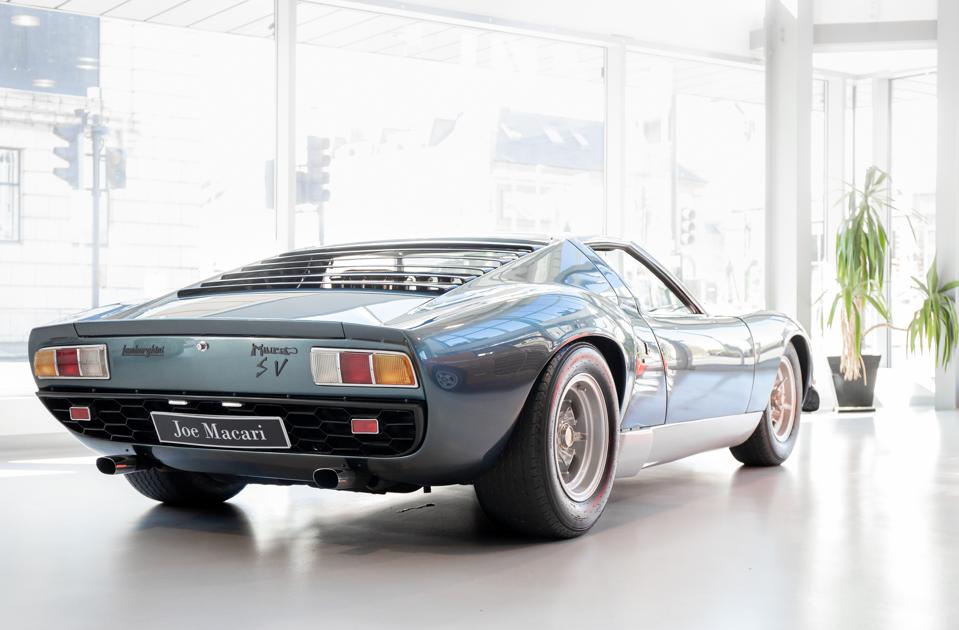 Key Facts
By 2024, each of Lamborghini's models, from the Aventador to the best-selling Urus Super SUV, will be offered as a plug-in hybrid vehicle.
By the end of the decade, Lamborghini expects to release its first fully electric luxury automobile, coinciding with the EU's mandate to reduce carbon emissions across the bloc by at least 55% by 2030, versus 1990 levels.
The $1.8 billion investment will be the largest outlay in the Lamborghini's history, the company said.
Matthias Schmidt, automotive analyst at Berlin-based Schmidt Automotive Research, told Forbes that "niche" automakers like Lamborghini and Ferrari are being pressured to go green by EU climate change targets, saying "this is a case of product planning decisions being made in Italy, via [EU headquarters] Brussels."
Crucial Quote
"The reduction of the [carbon] emissions is interesting to the big brands of the automotive industry, but it's even more difficult and even more impacting for a super-sports-car manufacturer like Lamborghini," Lamborghini CEO Stephan Winkelmann told Bloomberg. "You need to reduce the emissions, but on the other hand you have to stay a performance-oriented, super-sports-car manufacturer without any doubt. So it's a big challenge for us. In a very simple way, you have to change everything not to change anything." 
Key Background
Lamborghini, which is owned by Volkswagen of Germany, became the latest luxury automaker to commit to an increasingly electrical vehicle future. Britain's Bentley, also a subsidiary of Volkswagen, said last November, that by 2026 all of its fleet will be at least hybrid or battery-powered and by 2030 Bentley's vehicles will be completely electric. Last month, German luxury carmaker Mercedes-Benz said its first electric car, the EQS, will be available by next year. Mercedes-Benz, which is owned by Germany's Daimler AG, said it seeks to generate one-half of its total sales from electric models by 2030. Also in April, John Elkann, chairman of Lamborghini's principal rival in Italy, Ferrari, said the luxury automaker plans to unveil its own electric vehicle by 2025. A number of other European luxury auto brands, including Jaguar, BMW and Audi (which is also owned by Volkswagen) have already released their first electric vehicles.
Surprising Fact
Ferrari's electric plans came as somewhat of a surprise given that in April 2016, its former CEO Sergio Marchionne poured cold water on the notion of his iconic brand ever adopting an electric strategy, calling the idea "obscene" and even declaring that the sound of a Ferrari's internal combustion engine was one of the major factors in its popularity. However, by late 2019 Marchionne's successor Louis Camilleri said that Ferrari would indeed produce an electric car, but not until 2025.
Big Number
$1.93 billion. That was how much Lamborghini generated in net income last year, an all-time record, as its sales to China increased.
Tangent
Mainstream auto makers have also committed to an electric future. For example, in February, U.S. giant Ford said by mid-2026, all of its passenger vehicles sold in Europe will be all-electric or plug-in hybrid models, and by 2030, its European vehicles will be completely electric. On Tuesday, President Joe Biden will visit a Ford plant in Michigan to push his $174 billion electric vehicle plan, which would, among other things, provide government grants for new battery production facilities.
What To Look For
According to research firm Facts and Factors, the global electric vehicle market is expected to grow to $700 billion by 2026 from $140 billion in 2019.
Further Reading
2022 Audi Q4 E-tron: Upscale EV Delivers 250-Mile Range For $45k (Forbes)
Biden's Infrastructure Plan Would Provide Big Boost For Tesla, GM And EV Startups (Forbes)
Top 5 EV Trends Of 2020: The Year Electric Cars Came Of Age (Forbes)