Mobility has advanced a lot since the old faithful horse, first to 4 wheeled vehicles with an internal combustion engine, and now Electric Vehicles (EVs) are the next big thing. And they are here now!
Many were unsure about the new technology and reliability of an internal combustion engine over a horse when it debuted but today, we couldn't imagine having to ride a horse all the way to Perth.
Now we are seeing more and more global manufacturers embracing electric mobility with the most recent being General Motors (GM), they plan to cease manufacturing internal combustion engines by 2035 and will have 30 new EVs available by 2025.
GM are joining other manufacturers who have pledged similar targets, like VW, BMW, Mercedes-Benz, Ford, Volvo, and Toyota. Not all are completely ceasing production of internal combustion cars, but they are moving their Research & Development over to EVs, painting the picture of where the companies are heading.
Countries are also setting targets to ban the sale of new internal combustion cars like; the UK, France, China & Singapore, just to name a few. These targets set the scene for other countries and the manufacturers of the world.
What EVs are available in Australia, and why buy one?
They say there are currently 3 types of people who buy EVs, people who like going fast, people who like technology, and people who are environmentally conscious. As more EVs become available, everyday people are starting to buy them. They now start from $44k and generally have ranges from 200km to 600+km with current battery technology.
Some manufacturers are releasing cars in the next year or 2 with ranges up to 1000km. Companies that currently sell EVs in Australia are Hyundai, Nissan, KIA, Mazda, Mercedes-Benz, Jaguar, Audi, Tesla, Porsche, BMW, Mini, BYD, ACE, and MG with more on the way.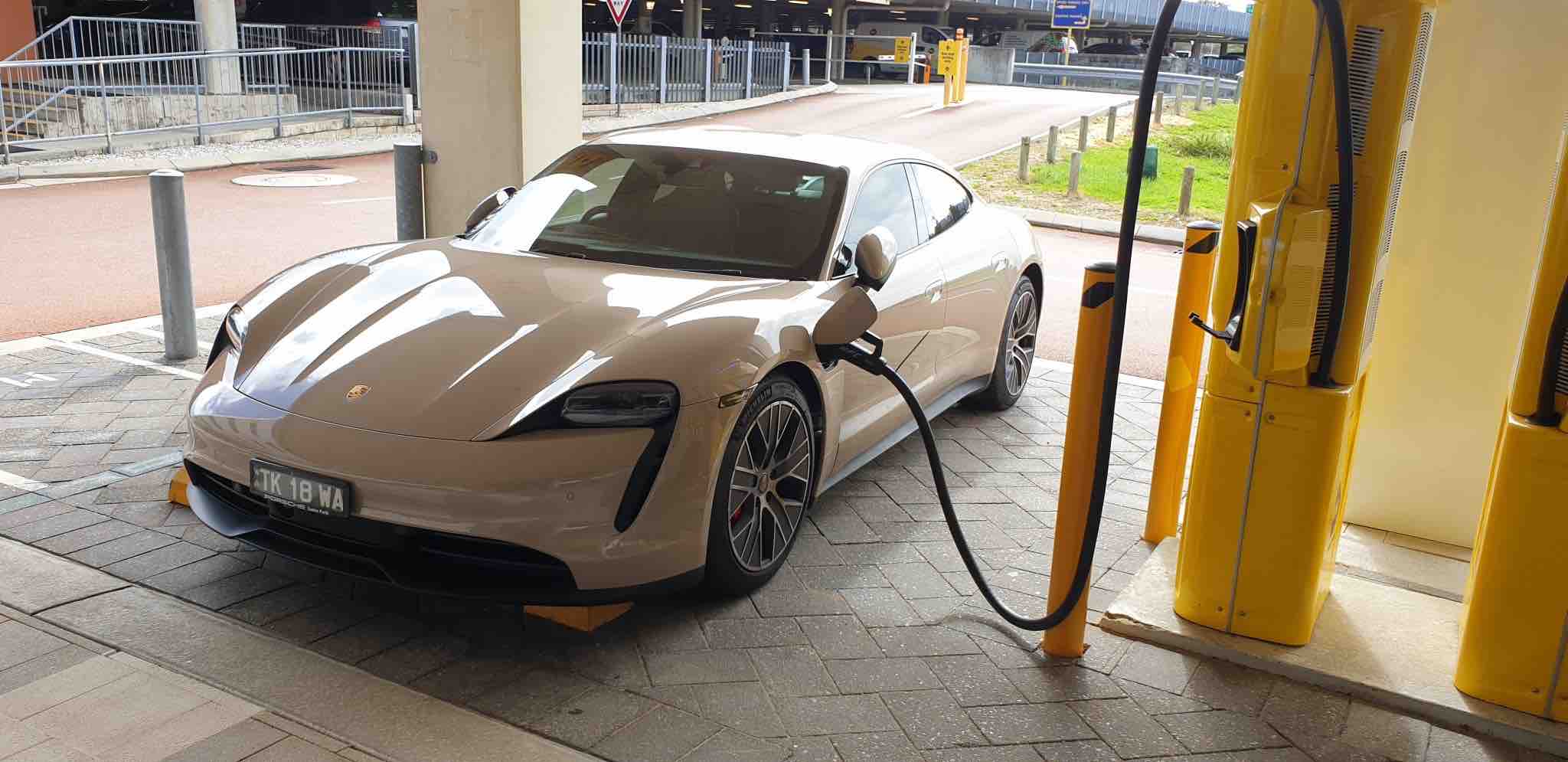 If you are interested in EVs there are events where you can go for a test ride with owners and other enthusiasts. There is a Facebook page called EV meets where you can chat with owners and look at their cars. Alternatively, you can go to a dealer and take one for a test drive. There are also online platforms like evee.com.au where you can hire one.
I did that a year ago to see if one would work for me living in the country. I thoroughly enjoyed the experience and would highly recommend hiring before buying.
The car I hired was a Tesla Model 3 Standard Range Plus (SR+), that has a realistic range of about 330-360km of highway speed driving. In late December 2020, I purchased the latest Model 3. In summer I have found it to consistently get me to Perth from Moora (180km) with just over 50% battery remaining.
In the colder months of winter, you can expect the range to drop as batteries run less efficiently in the cold. In winter I have seen the car use 60% to get me to Perth (10% more than summer).
Charging times vary depending on the type of charging station, ranging from 20 mins up to 4hrs. The time it takes to charge depends on what percentage you have left and what rate of charge the station offers. Since I am still getting used to the car, when I drive to Perth and return on the same day, I like to give it a small charge so I leave Perth with no less than 70%.
A charge from around 50% up to 70% would commonly take from 10 mins to an hour depending on the type of charger available.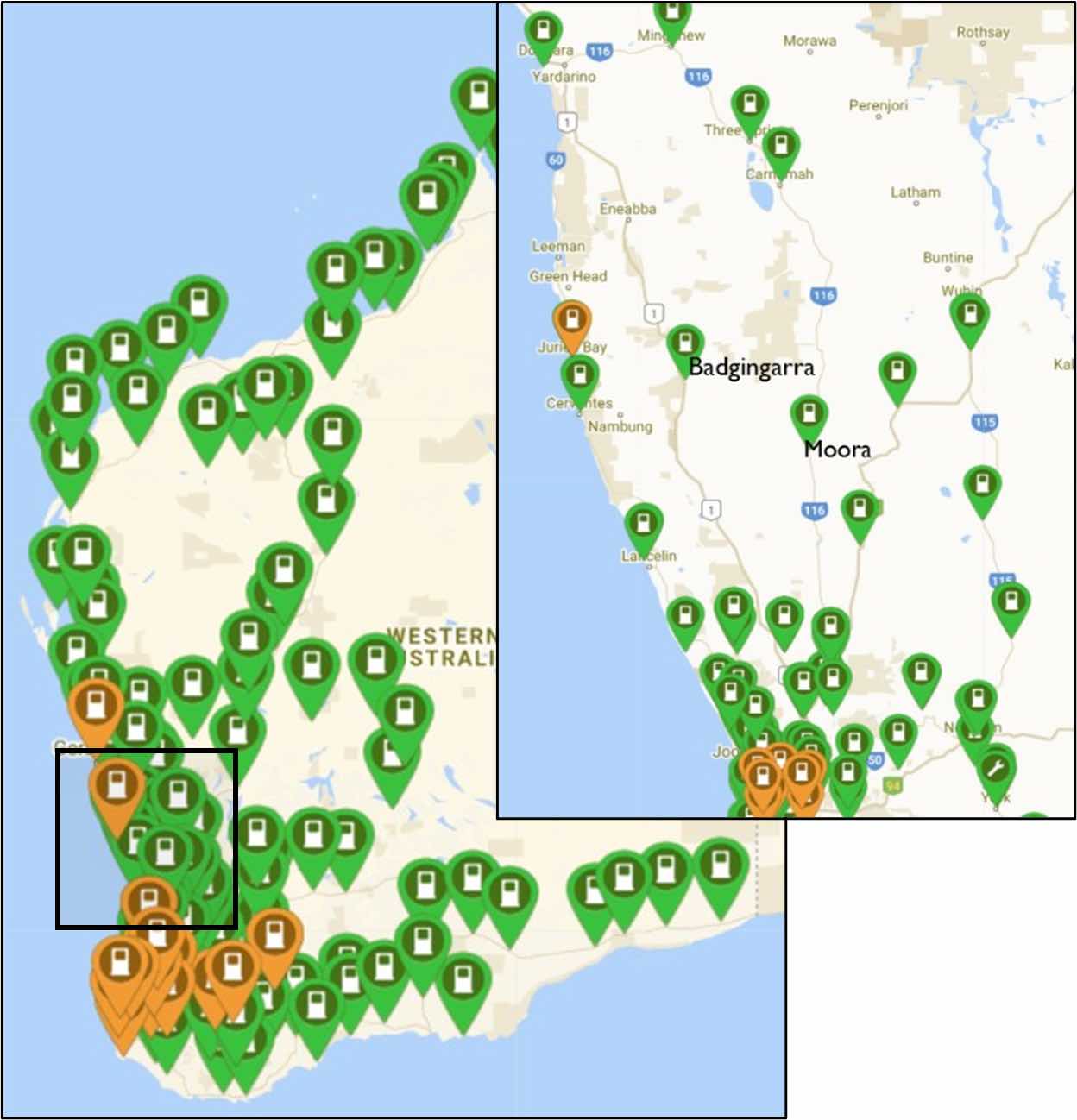 With an EV it is always good to try and charge it whilst you are doing something else like shopping, business, or whilst you sleep. You can securely leave the car to charge, because when you lock the car it locks the cable in place also. My car will then notify me through my phone that the charge is completed.
It is important to note at this early stage of EV adoption chargers are not everywhere and you would need to plan where you would shop/charge, but this is changing rapidly. The WA Government has recently released its plan for a new fast-charging network. It will get you from Kununurra to Kalgoorlie and Esperance up and down the coast.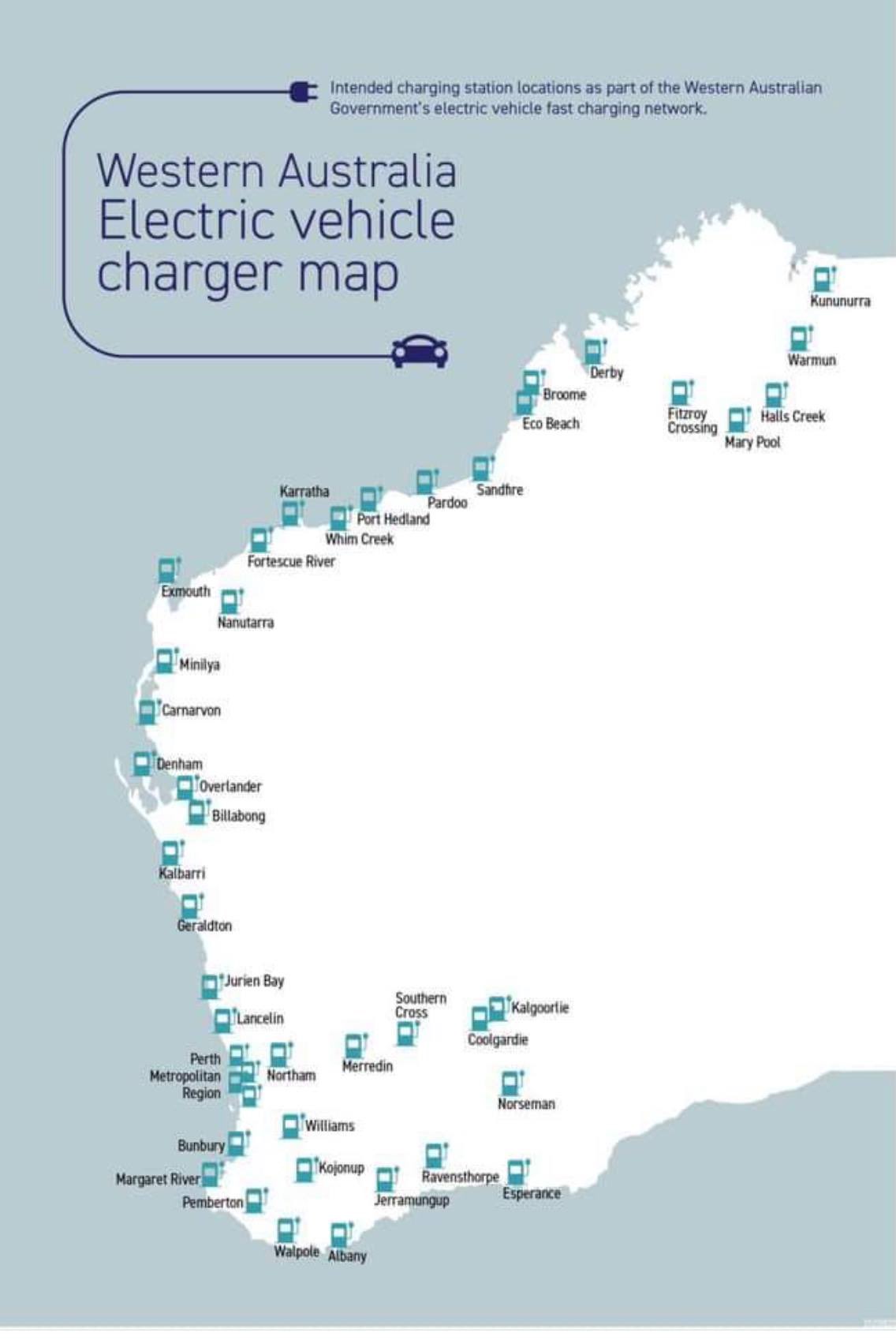 In my opinion, if your trips are mostly less than 600km, the Model 3's range is practical requiring very few changes to your routine. If your trips are less than 360km, then there would be almost no changes to your routine. It is important to note that EVs will travel further with stop-start, lower-speed travel.
You would expect to get upwards of 450km range in the city with this car, due to regenerative braking, where the electric motor reverses to slow you down and generates power to store in the battery.
I charge at home most of the time, which costs me about $15 giving me just over 350km. This does not include further savings if you have home solar power. At public chargers, you can expect to pay anywhere from $0 to $25. Currently, some places provide free charging as you are spending money in their shop, having a coffee, or grocery shopping for example.
The maintenance on this car is very minimal; tyre rotations and filling windscreen washer fluid are the most frequent maintenance items. Warranty is 4 years for the entire car and 8 years for the drivetrain (electric motor) and battery, with no servicing requirements to keep the warranty.
The batteries are currently lasting well over 250,000km will no major issues and are expected to do over 500,000km. Batteries, after they have lived their first stage in a car, go on to be used for stationary storage, such as household batteries or grid-scale battery storage.
At the end of the life cycle, the battery will be recycled to make new batteries commencing another cycle; over 98% of the battery material can be recycled. The full life cycle of a battery from the beginning to recycling is estimated to be around 50 years.
In writing this blog it has reinforced why I purchased an EV. I like new technology, have become more environmentally conscious over the years, and enjoy powerful cars. If you are interested, I would be happy to show you the car.
This story was originally posted on Rural Oz Electric Car Blog. Reproduced with permission.