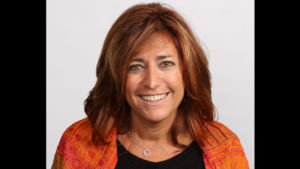 After years of being viewed as little more than a futuristic fantasy, electric vehicles (EVs) are here now and playing a major role in the world's transition to clean, safe energy and away from dirty, unhealthy fossil fuels.
The present pulled into the fast lane recently, when President Joe Biden proposed the biggest boost ever for EVs in the form of electric car rebates that will save purchasers considerable money. Included in his $2.25 trillion infrastructure package, these point-of-sale incentives totaling $100 billion would represent a huge departure from current practices aimed at getting more people behind the wheel of electric vehicles.
New Jersey is in better shape than most states to take advantage of the president's plans. But as the nation's most densely populated state and one of the worst for pollution from vehicle exhaust, New Jersey needs to do even more. ChargEVC's Roadmap 2.0, released last month, updates and expands on the recommendations in our original Roadmap. The state's EV law implemented some recommendations in the original Roadmap, including the EV adoption goal of 330,000 vehicles on the road by 2025 — but we have much further to go, and we must go faster.
Next up for NJ
Following the release of our updated Roadmap, Biden announced U.S. climate goals calling for a 50% reduction in greenhouse gases by 2030. The president set another goal necessary to achieve our emissions reduction objectives and in line with our Roadmap 2.0, that 100% of vehicle sales be electric by 2035. With newly found support at the national level, the goals set forth in our roadmap are hardly aspirational, and absolutely necessary. At a minimum, New Jersey's contribution to reaching the nation's goals should involve:
Compressing the state's light-duty vehicle (cars, vans, SUVs, pickup trucks) rebate program to five years instead of 10 so more money is available to help consumers purchase EVs when it's needed most and to avoid the harmful stop/start cycles that have emerged with the current program;
Setting goals for electrification of medium- and heavy-duty vehicles (transit buses, delivery trucks, and so on) consistent with the Advanced Clean Truck requirements established in California when scaled to the New Jersey medium-/heavy-duty fleet size. These goals will require manufacturers to sell an increasing proportion of zero-emission vehicles each year;
Medium- and heavy-duty vehicle goals should be further refined with specific adoption goals for certain high-priority vehicle types and vehicles we know are ready to electrify quickly — such as transit buses, school buses, delivery and shuttle vehicles, short-haul heavy-duty trucks, which transport containers and bulk loads to and from ports and railyards as well as to many other locations — and refuse trucks;
Recommendations for state investment in medium- and heavy-duty vehicle electrification through incentive or voucher programs;
Ensuring electrification solutions reach all communities equitably. This includes electrified transit, taxis and ride-share services, buses and other advanced mobility services that serve frontline communities that suffer the most from vehicle pollution and struggle with access to jobs, recreation, health services and food;
Expanding regional market development focus. The desired high levels of EV adoption will require coordination across state and other boundaries. This will include continued participation in the California ZEV program, medium-/heavy-duty memorandum of understanding and other relevant regional initiatives that can bring additional revenue for needed investments such as the Transportation Climate Initiative. Efforts must also include constructive engagements with the PJM power grid and other stakeholders to promote reliable, cost-effective, and equitable integration of vehicle charging into the PJM markets and transmission and distribution infrastructure planning.
What NJ has already achieved
These proposals would build on ChargEVC-NJ's 2017 market development roadmap, which focused primarily on increasing light-duty EV adoption. Over the past four years, ChargEVC-NJ has worked with state agencies, market participants and other stakeholders to make New Jersey a national leader in EV adoption. To date, New Jersey has:
Enacted a nation-leading EV law and implemented a widely successful EV-rebate program that, in its first year, during a global pandemic, provided rebates to more than 6,000 new EV drivers;
Approved two EV filings that will ensure 400 fast public charging stations are built on our most traveled roads;
Published draft rules to adopt California's Advanced Clean Truck Rules;
Invested proceeds from the Volkswagen Mitigation Trust, from which New Jersey received $72 million, and the Regional Greenhouse Gas Initiative (RGGI), which is estimated to raise $80 million annually through a regional cap on emissions, into funding electric trucks, buses, charging stations, garbage trucks, specialized and port equipment;
Launched a truck-voucher pilot program (NJ ZIP) that provides subsidies to trucks operating primarily in port-adjacent communities.
That might sound like a lot. But make no mistake, we have a long road ahead of us and we must travel down that road with all due haste – faster than we have ever gone before. There are riches at the end of the road for all to share: cleaner air, better cars and increased access for everyone to get where they need to go, lower electricity costs — and all the innovation, opportunities and jobs that will come along for the ride.