The Odisha Government has announced the Electric vehicle (EV) Policy, 2021, which aims to accelerate the adoption of EVs, especially in the category of electric two-wheelers (E2W), three-wheelers (E3W), and light motor vehicles (E4W). The State aims to achieve 20% of all vehicle registrations to be EVs by 2025. Promotion of EV and component manufacturing, including batteries, is also planned through the policy.
The policy will be valid for five years.
The policy proposes financial incentives for EV manufacturing, purchases, and scrapping. Interest subvention in loans, road tax, and registration fee waivers will also be provided. Incentives will also be available for start-ups.
Demand incentives for EVs
The policy focuses on incentivizing the purchase and use of EVs, particularly in the segments of E2W, E3W, and E4W. The vehicles approved under the Faster Adoption and Manufacturing of Electric Vehicles in India Phase-II (FAME II) program would be eligible for incentives.
A 15% subsidy would be provided for the purchase of E2W, E3W, and E4W up to a maximum of ₹5,000 (~$68), ₹12,000 (~$163), and ₹100,000 (~$1,359) respectively.
E-buses will receive a subsidy of 10% up to a maximum of ₹2,000,000 (~$27,176). A purchase incentive of ₹30,000 (~$408) will be provided to the first 5,000 electric goods carriers registered in the State.
State Goods and Services Tax (SGST) on the sale of e-buses and e-goods carriages sold and registered in the State during the policy tenure will be fully reimbursed. Road tax and registration fees of e-buses and e-goods carriages will be exempted for five and four years, respectively.
The government would also provide a 100% interest-free loan to its employees to purchase EVs. Similarly, government departments, offices, and public sector undertakings would prioritize hiring and purchasing EVs for official use.
Interest subvention to the public will be provided for purchasing EVs for personal use.
Municipal authorities will provide subsidized parking for all personal EVs. Towns and cities will prepare city parking plans to encourage on-street parking places for EVs with subsidized fees and EV charging stations.
Original Equipment Manufacturers (OEMs) will have to register their e-vehicle models, including swappable battery models meeting eligibility criteria with the Transport Department.
Supply incentives for EVs
Incentives will be provided to make the state conducive for setting up manufacturing and R&D facilities related to EVs (component manufacturing, vehicle assembly, battery assembly, cell manufacturing, electronics parts manufacturing, recycling of EVs, and EV batteries).
The policy outlines the following incentives:
New micro & small enterprises (MSEs) would receive financial assistance up to 25% of capital investment made in plant and machinery subject to an upper limit of ₹10 million (~$135,882).
New MSEs owned by scheduled caste/scheduled tribe/differently-abled/women/technical and diploma holders would receive financial assistance of 30% of capital investment made in plant and machinery subject to a ceiling of ₹12.5 million (~$169,853).
New MSEs set up in industrially backward districts, including the Kalahandi Balangir Koraput region, would receive an additional capital investment subsidy of 5%.
The State government will also explore the possibility of entering into a memorandum of understanding with lithium cell manufacturers to start a battery assembly plant in Odisha.
Charging infrastructure incentives
The Odisha government will provide a grant of up to ₹5,000 (~$68) to purchase charging equipment for the first 20,000 private charging points.
Energy operators will be invited to set up charging and battery swapping stations across all the cities and along the national and state highways. The government will provide a capital subsidy of 25% to the selected energy operators for the charger installation expenses. Such subsidy will be available within one year of allocation of locations.
A special subsidy will be provided for the first 500 EV charging stations.
The government will also provide 100% SGST reimbursement to the energy operators to purchase batteries in swapping stations.
The office of the Engineer-in-Chief, Electricity, will be the nodal agency for setting up and monitoring charging stations.
The government will ensure that batteries currently installed in the EVs will be clearly labeled with the specific battery chemistry. Synergies with existing e-waste management agencies will be explored.
The Industries Department will introduce a well-defined policy for encouraging recyclers in consultation with the Forest & Environment Department and State Pollution Control Board.
Policy Implementation
The Transport Department will be the nodal department for the implementation of the policy. A dedicated "EV Cell" will be established for effective day-to-day policy implementation.
Several states and Union Territories, including Delhi, Maharashtra, and Gujarat, have announced EV policies.
The latest to announce an EV policy was Rajasthan, which offered subsidies up to ₹20,000 (~$271) for e-rickshaws, among others.
Subscribe to Mercom's real-time Regulatory Updates to ensure you don't miss any critical updates from the renewable industry.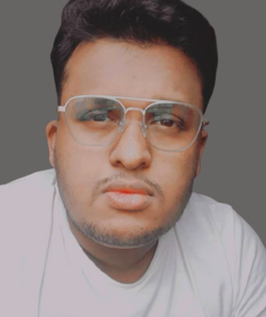 Arjun Joshi is a staff reporter at Mercom India. Before joining Mercom, he worked as a technical writer for enterprise resource software companies based in India and abroad. He holds a bachelor's degree in Journalism, Psychology, and Optional English from Garden City University, Bangalore. More articles from Arjun Joshi.