Stocks jumped to record levels on Wednesday as technology stocks recovered losses from Tuesday's session. Traders digested the contours of President Joe Biden's infrastructure proposal, which would include trillions of dollars in government spending as well as new changes to tax policy. 
The S&P 500 rose by more than 0.8% to reach a fresh record intraday high. The Nasdaq outperformed, gaining just over 2% at session highs as technology stocks outperformed. The Dow hovered near the flat line. A day earlier, the Dow dropped for the first time in four sessions, and each of the S&P 500 and Nasdaq also declined. Shares of big bank stocks recovered some declines from earlier this week, though shares of Nomura and Credit Suisse added to losses as the lenders assessed the losses they would incur after the hedge fund Archegos Capital defaulted on significant margin calls last week.  
Traders will be eyeing President Joe Biden's latest public address on Wednesday, which is expected to include details around his infrastructure plan for the country. The White House released a statement about the plan ahead of the address, noting that it would involve more than $2 trillion in total spending over eight years to help rehabilitate and build out the country's infrastructure, address the crisis around climate change and curb economic inequality. To pay for the proposal, Biden will propose raising the corporate tax rate to 28% from 21% for 15 years, and implementing other policies to disincentivize offshoring. 
Wednesday also marks the final session of both March and the first quarter. For the year-to-date, small cap stocks as well as the cyclical energy, financials and industrials sectors – or the biggest under-performers of 2020 – have outperformed strongly, while last year's leading technology companies have lagged. This rotation has coincided with a faster-than-anticipated vaccination program in the U.S., as well as an influx of estimates-topping economic data. Wednesday morning, ADP reported that private payrolls grew by 517,000 in the U.S. in March, marking the best gain since September. 
Still, however, investors have been nervously looking for signs that the stimulus-aided post-pandemic recovery is bringing with it an unwanted rapid rise in inflation. The latest march higher in Treasury yields, with the benchmark 10-year yield rising to more than 1.75% this week, has reinforced these apprehensions. But with these concerns now well-known, some of the next market catalysts will likely be around whether fears around fast-rising prices ultimately come to fruition, some analysts said. 
"We've been on this ride probably for two quarters now where interest rates are really driving everything … We're likely to still see interest rates continue to rise, which is healthy and normal and you'd expect to see that in a recovery," Tim Courtney, Exencial Wealth Advisors chief investment officer, told Yahoo Finance.
"But I think there's going to be something else that's going to start to take over here within the next month or so, and that is, the market is going to start to pivot from a recovery, say, interest rate story, to [wanting] to see the proof," he added. "So I think that interest rates dictating the market behavior will still be a main factor, but earnings coming up for the first quarter and economic data are going to be top of the list items that investors are going to want to see."
—
12:42 p.m. ET: Stocks extend gains, Nasdaq adds nearly 2% 
The three major indexes held higher in afternoon trading, with the S&P 500 trading at an all-time high. The information technology, consumer discretionary and communication services sectors outperformed, while materials, financials and energy stocks lagged.
Here were the main moves in markets during the afternoon session: 
—
10:10 a.m. ET: Nomura, Credit Suisse shares extend losses in wake of Archegos Capital implosion
Shares of Nomura and Credit Suisse added to steep losses on Wednesday as the companies prepared to incur major losses after Archegos Capital defaulted on significant margin calls last week. Credit Suisse's about 4% share price drop on Wednesday brought the stock's decline for the week to about 20%, while Nomura fell another 3%. 
—
10:05 a.m. ET: Pending home sales plunged by the most since April 2020 in February
Pending home sales slumped last month as inclement weather and tight inventory weighed further on the housing market at the start of the year. 
The National Association of Realtors reported Wednesday morning that pending home sales fell by 10.6% in February from a month earlier, marking a second straight monthly decline. Consensus economists were looking for pending home sales to fall by just 3%, according to Bloomberg data. Over last year, pending home sales fell 2.7%, not accounting for seasonal adjustments.
—
9:30 a.m. ET: Stocks open higher 
Here's where markets were trading shortly after the opening bell Wednesday morning: 
—
8:30 a.m. ET: Private payrolls rose by 517,000 in March: ADP
U.S. private employers added back more than half a million jobs in March for the best gain since September, according to a report from ADP on Wednesday. However, job growth still slightly missed expectations, even as February's inclement weather abated and the domestic vaccination program picked up steam.
Private payrolls grew by 517,000 in March, ADP said. This followed a revised gain of 176,000 in February, up from the 117,000 previously reported. Consensus economists were looking for domestic private employers to bring back 550,000 jobs during the month, according to Bloomberg data.
The services sector again handily led the way in recovering jobs, with service-providing payrolls climbing by 437,000 in March. Leisure and hospitality industries made the largest advances, with payrolls rising by 169,000. Trade, transportation and utilities jobs also rose by 92,000, and professional and business services jobs rose by 83,000.
The goods-producing sector also posted net private payroll gains in March, with these increasing by 80,000. Construction and manufacturing jobs rose by 32,000 and 49,000, respectively, though mining positions edged lower by 1,000.
—
7:20 a.m. ET: Pfizer shares rise after company says its COVID-19 vaccine is safe and effective in children as young as 12 
Pfizer (PFE) announced on Wednesday that data from its latest study showed that the COVID-19 vaccine it developed with BioNTech (BNTX) was safe and effective in preventing COVID-19 in children as young as 12.
The late-stage trial comprised 2,260 U.S. volunteers between the ages of 12 and 15. There were no cases of COVID-19 among those who received full vaccination, versus those who were given placebos, Pfizer said. The study has yet to be peer reviewed for publication. 
—
7:15 a.m. ET Wednesday: Stock futures trade mixed, with technology shares outperforming 
Here's where markets were trading heading into the regular trading day on Wednesday: 
—
6:00 p.m. ET Tuesday: Stock futures tick up as overnight session begins 
Here's where markets were trading Tuesday evening: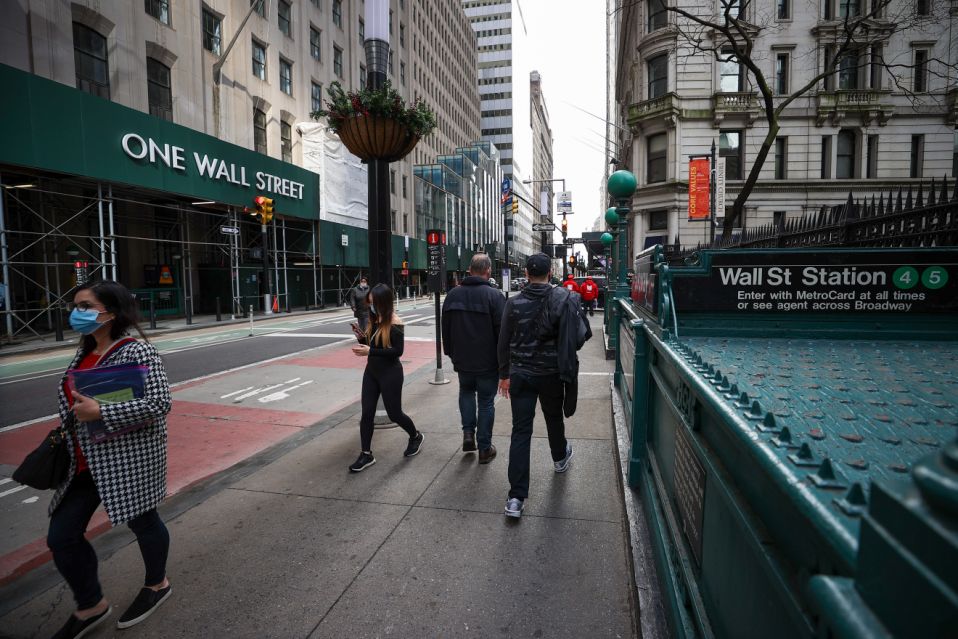 —
Emily McCormick is a reporter for Yahoo Finance. Follow her on Twitter: @emily_mcck
Read more from Emily: