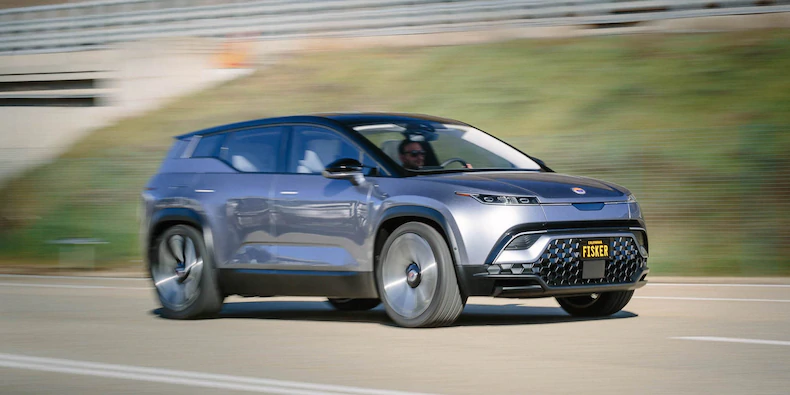 ---
Tesla has established a "significant first mover advantage" over new entrants in the ever-expanding electric vehicle market, but a few other smaller names stand out, according to CFRA's Garrett Nelson.
In a note published Wednesday the senior equity analyst said Amazon-backed Rivian, Lucid Motors, and Fisker will emerge as "success stories," as EV sales climb in 2021.
Nelson uses four categories to analyze emerging electric-vehicle manufacturers: 1) the specs (price, range, etc.) and overall attractiveness of their initial vehicle models; (2) financial considerations such as their funding sources, balance sheets, and liquidity; (3) the growth opportunity of their sub-industry; and (4) the experience and credibility of management. 
He said all three names fare well in each category. Additionally, all three automakers will be among the first to bring electric vehicles to the road, with Rivian and Lucid expected to put models on the road this year and Fisker in late 2022. 
Fisker debuted in public markets in October, while Lucid Motors announced a merger with SPAC Churchill Capital Corp. IV on Monday. Rivian is looking to go public as soon as September at a valuation of $50 billion, Bloomberg reported earlier this month. 
Nelson added that Tesla has an advantage over new entrants; citing how the company increased its US EV sales volume by over 50% last year.  
"With all the talk of increased competition from new EV models in 2020, Tesla grew its market share from an estimated ~58% share in 2019, as models like the Audi e-Tron, Jaguar I-PACE, and Nissan LEAF largely disappointed from a sales perspective," Nelson added. 
CFRA forecasts that US EV sales will grow by over 50% to exceed 500,000 units in 2021, especially if the Biden administration passes legislation that could benefit EVs. The research firm has a "strong buy" rating on Fisker, and a "hold" rating for Tesla.