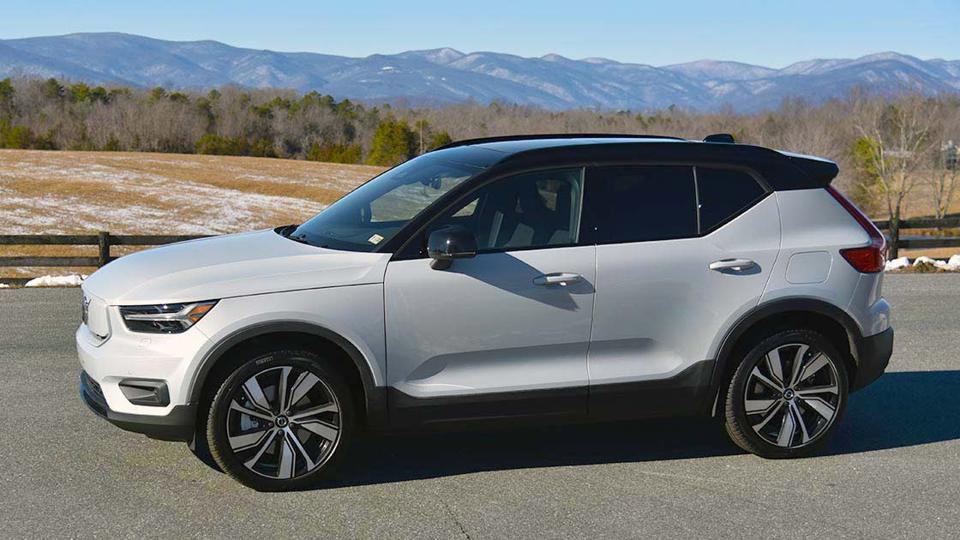 As electric vehicles (EVs) become more common, so are the opportunities to assess their protective abilities. Two new evaluations have found that overall, vehicles that run exclusively on battery power are at least as safe as conventional ones. 
This "growing evidence" is based on new crash tests of two electric vehicles that recently earned top safety awards from the Insurance Institute for Highway Safety, as well as a new analysis of insurance safety data that indicated that injury claims are substantially less frequent in crashes involving electric vehicles.
The results of the new examinations were released on Thursday by the Insurance Institute, a nonprofit financed by the insurance industry.
"It's fantastic to see more proof that these vehicles are as safe as or safer than gasoline- and diesel-powered cars,"  David Harkey, president of the insurance institute, said in a statement. "We can now say with confidence that making the U.S. fleet more environmentally friendly doesn't require any compromises in terms of safety."
The findings were based on recent crash tests on two new all-electric models – 2021 Ford Mustang Mach-E, a midsize SUV,  and the  2021 Volvo XC40 Recharge, a small SUV,  conducted by the Insurance Institute. Both vehicles also scored good ratings in all six of the institute's crash worthiness tests and for evaluations of their headlights and vehicle-to-vehicle and vehicle-to-pedestrian front crash prevention systems.
Earlier this year, the Audi e-tron, Audi e-tron Sportback and Tesla Model 3, all-electric vehicles, as well as several plug-in hybrid vehicles also earned safety awards from the institute.
In a separate, updated analysis from the Highway Loss Data Institute, an affiliate of the Insurance Institute, electric vehicles were found to have lower injury claim rates than their conventional counterparts. The study, which examined collision, property damage liability and injury claims, looked at electric and conventional versions of nine models from 2011 to 2019, yielded more than twice as many samples as an earlier study conducted in 2017.
The new analysis of insurance claims, which did not include the data for the two 2021 vehicles recently crash tested —the Ford Mustang Mach-E and the Volvo XC40 Recharge,  highlights loss trends for EVs overall. It indicated that rates of injury claims related to the drivers and passengers of electric vehicles were more than 40% lower than for identical conventional models from 2011 through 2019. 
This result is similar to an earlier study of hybrid vehicles, "and one likely explanation is that the large batteries used in both types of vehicles make them substantially heavier than their conventional counterparts," the safety group noted, as "occupants of heavier vehicles are exposed to lower forces in multi vehicle crashes."
To learn more about the analyses, click here.