MENASHA, Wis.— UW-Oshkosh engineering students are getting hands-on experience with electric vehicle technology. They built their own electric basic utility vehicle from scratch at the Fox Cities campus in Menasha.
"It's very zippy," said Cesar Campos-Martinez, a junior at UW-O. "You just step on it a little bit and it goes."
The 1,000-pound open-air vehicle tops out at 25 mph. Its four, 12-volt batteries give the vehicle a range of about 40 miles.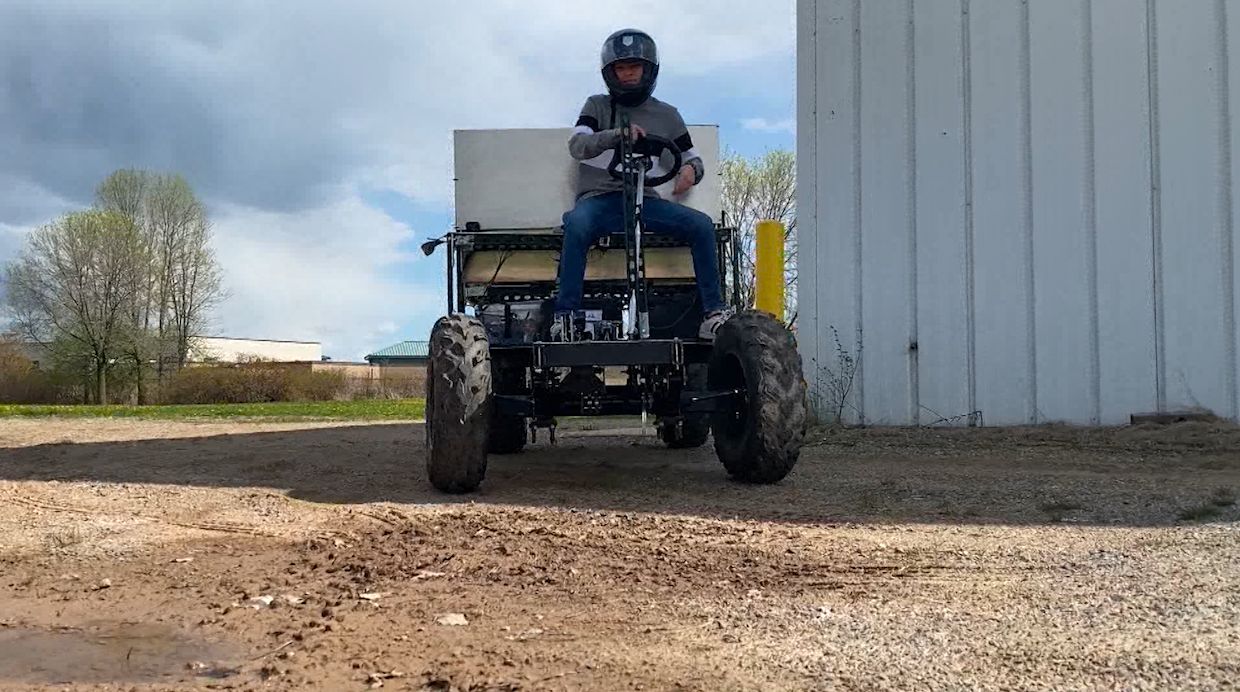 "We're getting this super hand-on and it feels like a relevant experience," said Adeel Sultan, a mechanical engineering student.
The project is open-ended. Students can choose their avenues to pursue different relevant technologies.
"It's forward-facing. It's very visible as opposed to something that might be locked up in a lab," said Warren Vas, the assistant engineering professor who oversees the project. "The students pull the car out of the garage when they're working on it and people get to see it."
Vas, who has a nuclear engineering background, came up with the electric vehicle theme in 2018 when he saw brands like Tesla capture the imagination of many. Students jumped in and built the vehicle from scratch.
"Instead of buying a golf cart and converting that to electric, we figured we'd design our own frame, purchase our own material for it and start from nothing," said Campos-Martinez.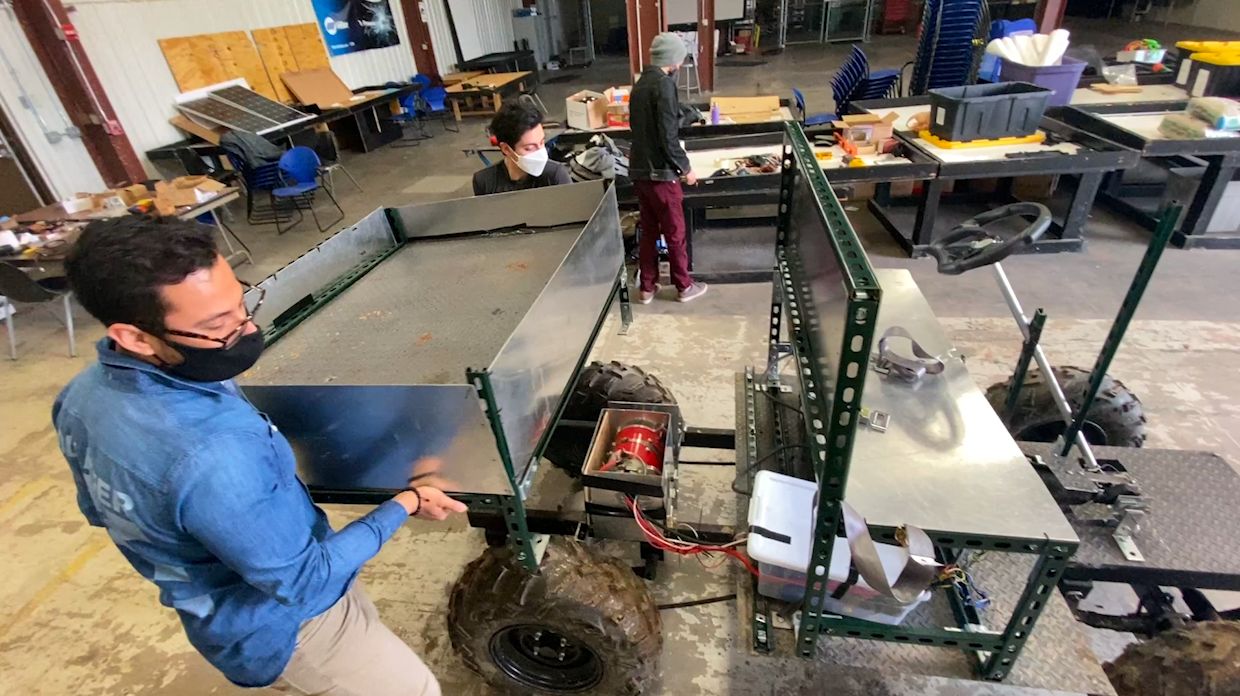 Francisco Isaac Solares Hertewing is working on solar panels that he hopes to add to the vehicle to increase its range.
"I didn't even touch tools before this and now I know so much more than what I could have actually have done on my own," said Solares Hertewing.
Sultan is working on a remote control system for the vehicle.
"Like a little system mounted on the front end of the vehicle that would talk to the remote and then basically you're driving an RC car, except it's the size of a golf cart," said Sultan. "At that point, we could pretty smoothly transition to autonomous driving as well."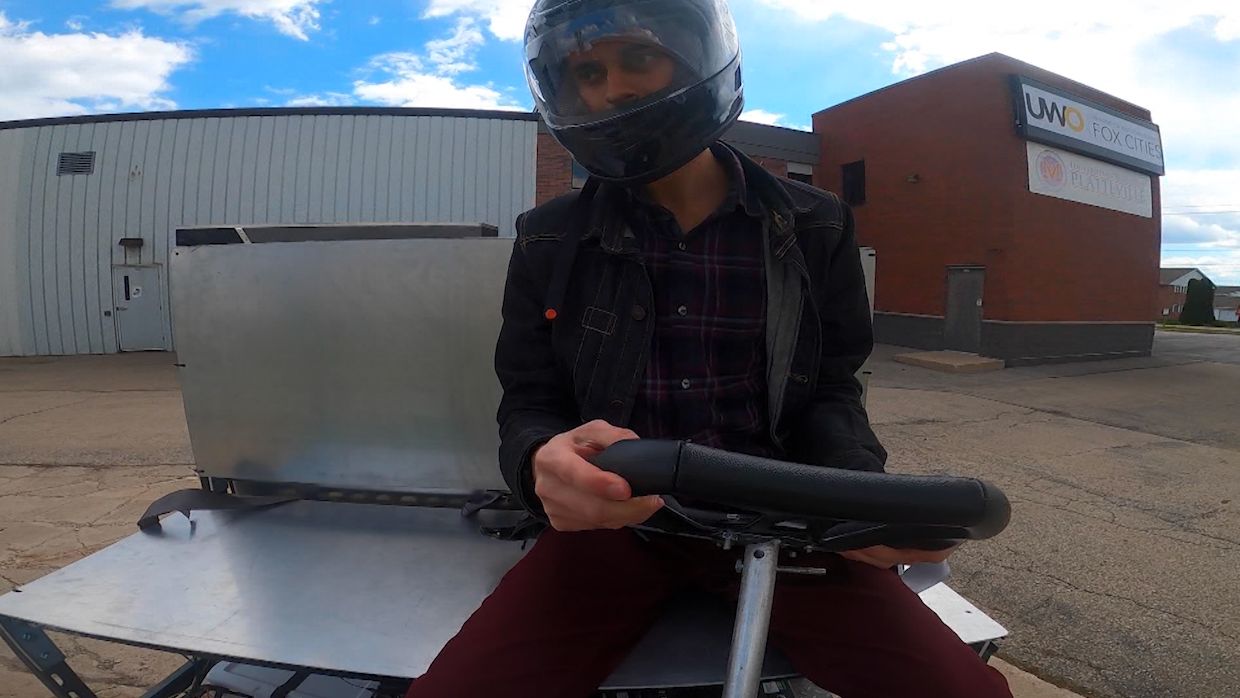 The students designed the vehicle to hold a snowplow as well. 
"There's plenty to do with it and we just gave the future students a good place to start," said Campos-Martinez.
It's fast-moving technology and these students are working on the cutting edge, gaining invaluable experience along the way.