One of the popular jibes against Teslas is that they are "iPhones on wheels". But another company has formed a partnership with the manufacturer who actually makes iPhones. Taiwan-based Foxconn, which can produce half a million iPhones a day, has signed a "memorandum of understanding" with Fisker to produce its electric cars.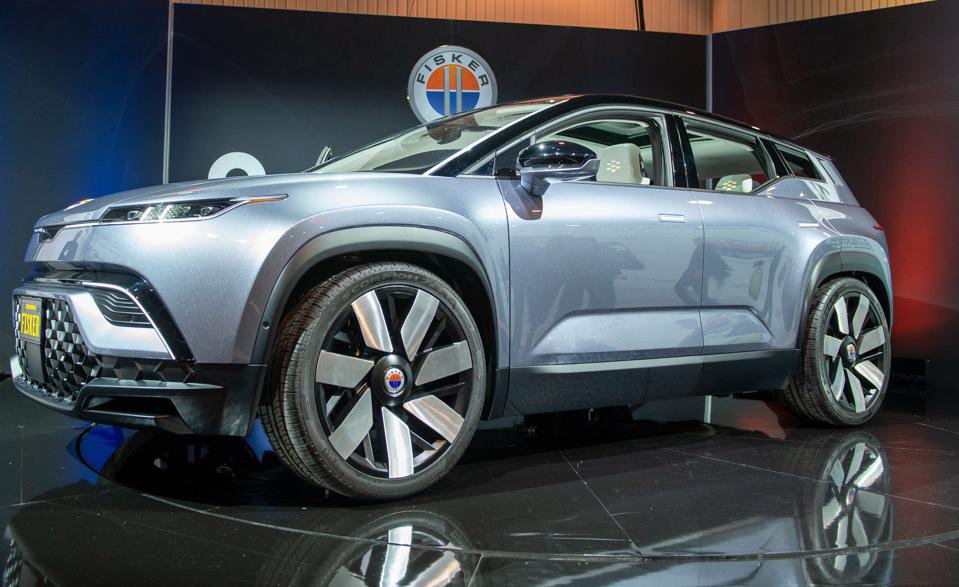 Fisker is perhaps the most exciting electric vehicle designer not to have had a successful EV yet. Henrik Fisker first started his eponymous Fisker Automotive in 2007, and debuted the Fisker Karma in 2008, arguably one of the most beautiful electric vehicle designs yet, with swoopy lines that the Tesla Model S and even the Porsche Taycan can only dream of.
Sadly, the bankruptcy of the company's battery supplier A123 Systems in 2012 led to the Fisker Automotive's demise a year later. The Karma vehicle design, tooling and manufacturing facility were sold to Chinese Wanxiang Group in 2014, and that company was reborn as Karma Automotive. It still produces the beautiful Karma in various specifications, including a forthcoming all-electric version, but without the services of Henrik Fisker himself.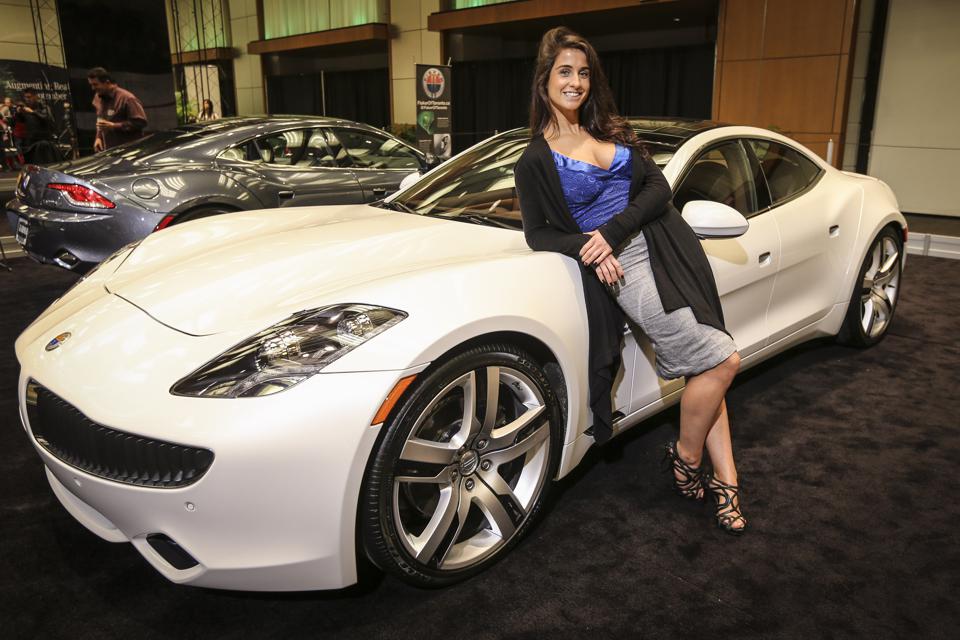 Instead, Henrik launched a new company called Fisker Inc, with the same logo (which he had somehow managed to retain in the sale to Wanxiang). This is the Fisker that now has a deal with Foxconn. The new company has an all-electric sports sedan in the works, called the EMotion, and an all-electric SUV called the Ocean. Both look extremely exciting and claim specifications that give Tesla a run for its money – although neither is in production yet.
The deal with Foxconn could rapidly make Fisker a much more significant force in EVs than it has been so far. The agreement promises to start production of Fisker vehicles in the fourth quarter of 2023. However, it doesn't appear to be aimed at either of the known Fisker vehicles. Instead, Fisker is claiming it will be an "all-new type of vehicle", not stating whether it will be a sedan or SUV, breaking car genres as the Volkswagen Beetle did back in its day.
The expectation is for Foxconn to build more than 250,000 Fisker vehicles a year, though, which is half the number Tesla narrowly missed out on achieving in 2020. This won't mean Fisker is likely to give Tesla anything to worry about in terms of sales volume, because Tesla is expected to be producing over a million cars a year by 2024, and this could rapidly skyrocket if the much-vaunted $25,000 Model 2 has arrived by then. But it is a significant number and will make Fisker a major player in the nascent EV market.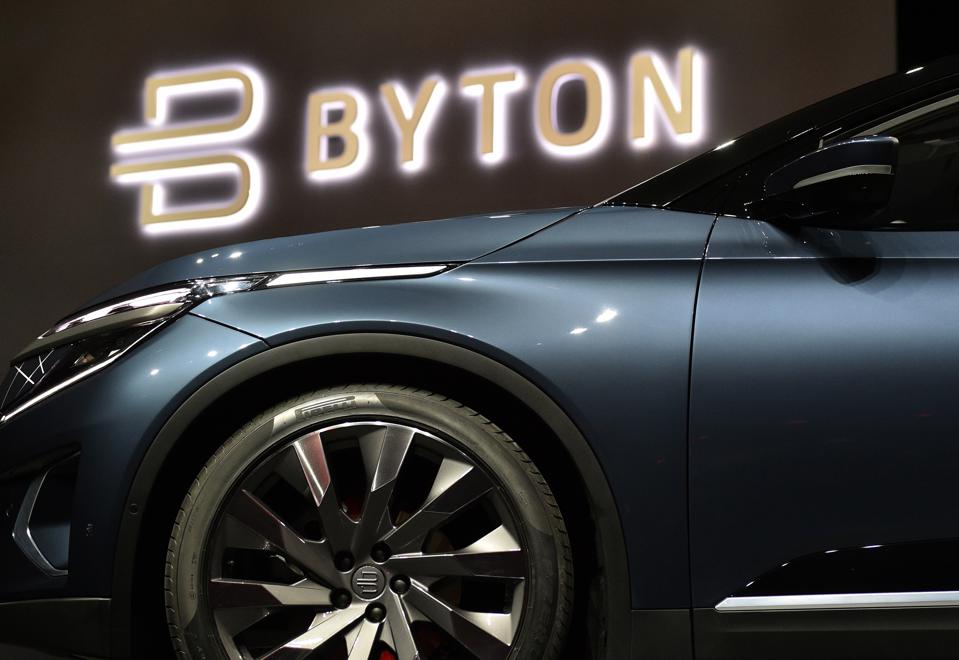 Foxconn seems to be pivoting into EVs with other brands than just Fisker, too. In January, Foxconn signed a deal with Byton, which appeared to be on the way out in 2020. But the deal with Foxconn includes the latter investing $200 million into Byton, which will help to keep it afloat. This will be a relief to some, because the Byton M-Byte and K-Byte looked rather promising. Foxconn is now aiming to help produce the M-Byte in the first quarter of 2022.
Foxconn has also joined forces with Zhejiang Geely Holding Group Co, which sounds obscure until you realize which brands this Chinese company now owns: Volvo, Polestar, Lotus, the London EV Company (which makes electric London taxis) and Malaysian carmaker Proton. Geely sells a few million cars a year in total, so is a significant global player.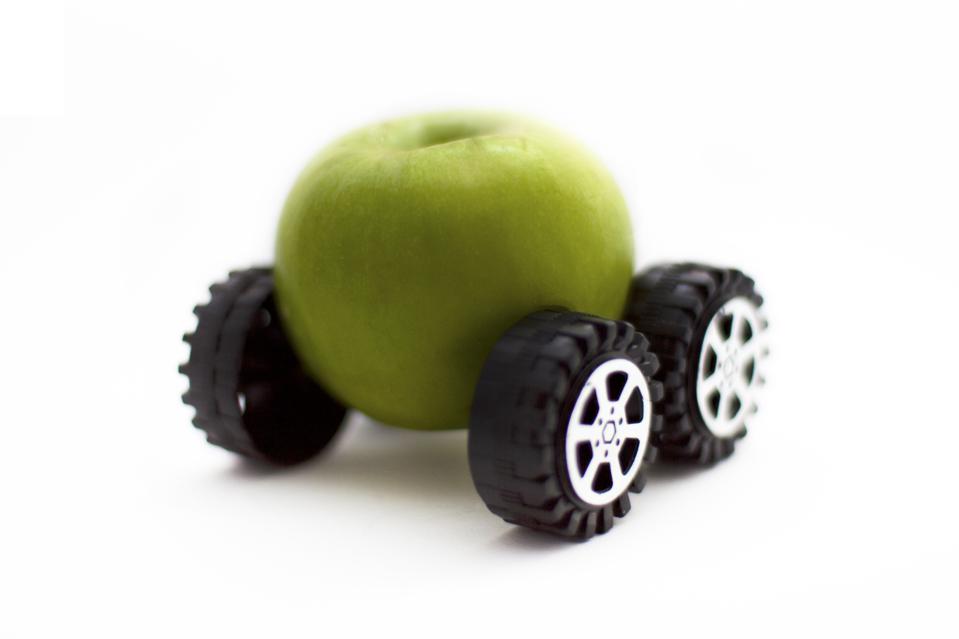 The question is where this leaves Apple. Fisker apparently was inspired to partner with Foxconn after reading about Apple's plans for an electric car, which are radical but not likely to bear any fruit until at least 2028. Foxconn's move into the automotive industry with Fisker and other brands could therefore go two ways with regards to its existing relationship with Apple. It might already be producing enough Fisker, Byton and Geely vehicles not to need Apple. Or these could just be good practice ready for when Apple's electric car design becomes a reality. Either way, we live in interesting times, as no Chinese proverb ever said, where one of the world's biggest smartphone manufacturers pivots into automotive. At the very least, it shows how much and how quickly the car industry is changing.