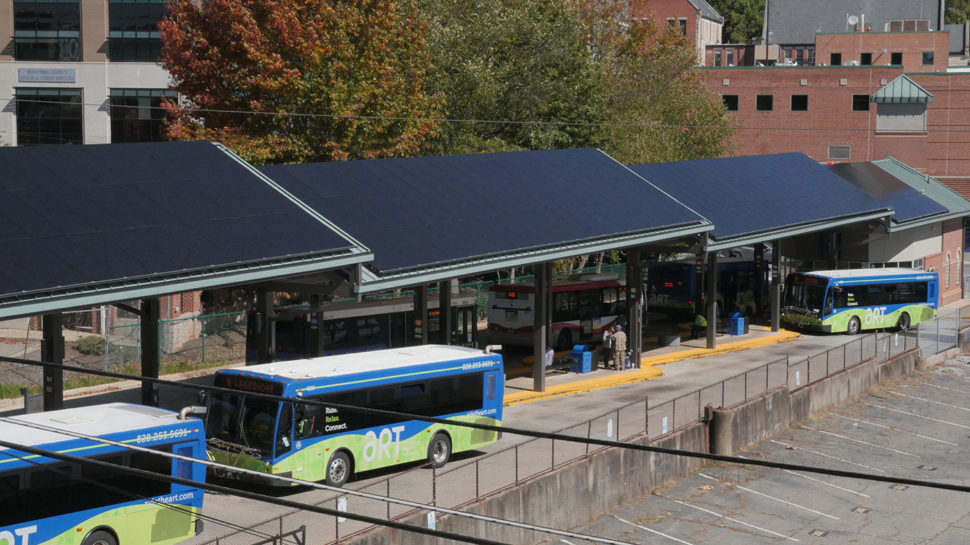 A 180 panel solar installation at the ART Transit Station on Coxe Ave. | Photo courtesy of City of Asheville
Say hello to Solarize Asheville-Buncombe, a community-based, group-purchasing solar energy campaign that launches today. The initiative, which is led by a local public-private coalition of organizations including the City of Asheville, Buncombe County, Green Opportunities and the Blue Horizons Project, is open to all property owners in Buncombe County.
The goal? To reduce the financial and logistical barriers of solar installation + help as many homeowners, businesses, and nonprofits as possible make the switch to a more sustainable energy source. The program is built on a tiered bulk purchasing platform, meaning that the higher the volume of participation, the greater the savings. It will also offer fundraising and equitable financing options for folks who have been traditionally marginalized and/or exist in lower-income brackets in order to make solar installation more accessible for all. 
While this program is new for Asheville, solarize campaigns have been successfully implemented across the country for more than a decade and have historically reduced solar installation costs by about 20 percent. Moreover, NC is proving to be a bright spot (pun intended) for the renewable energy sector, ranking second in the nation after California in total installed solar generating capacity with almost 4,700 megawatts at the end of 2019.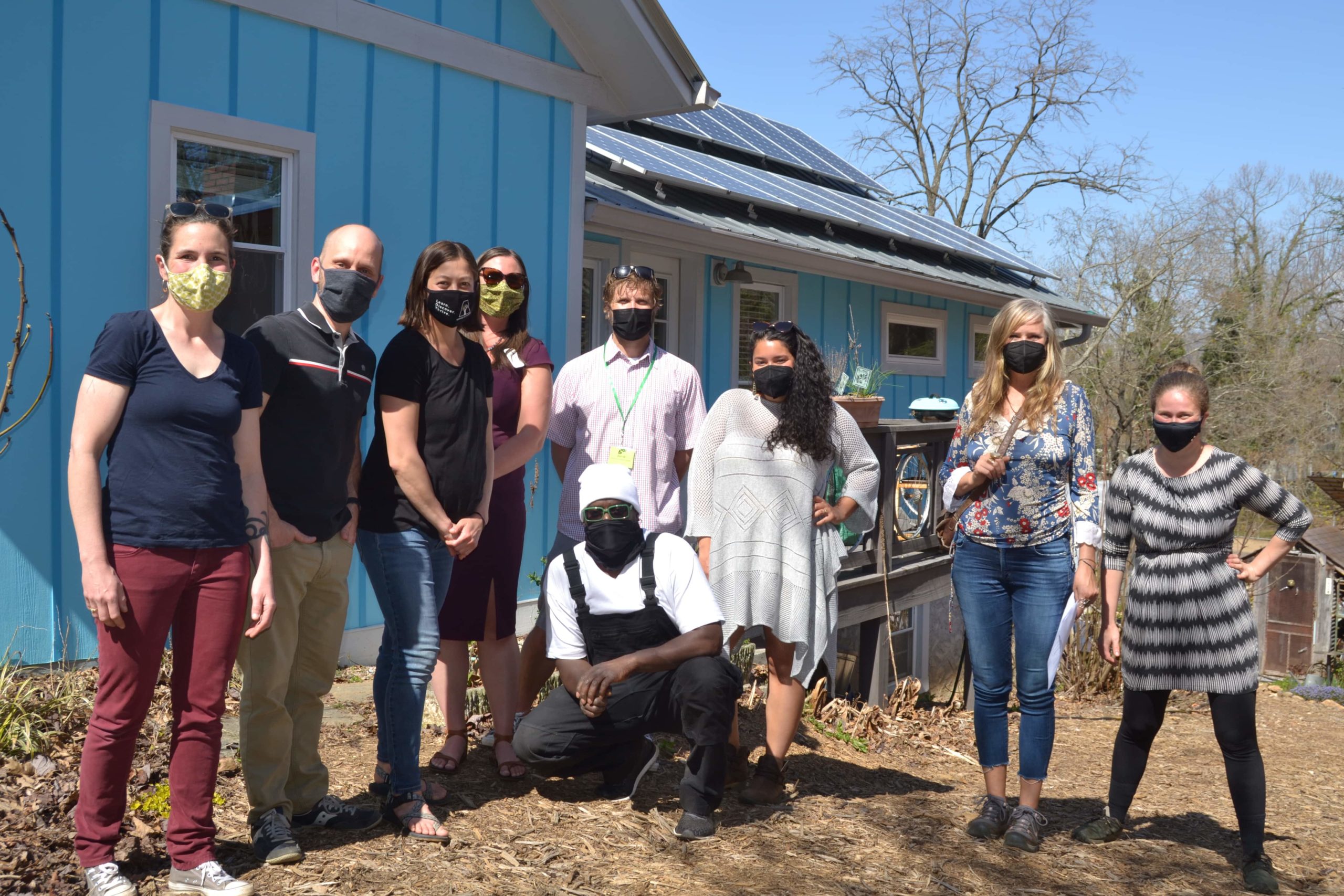 In Asheville, the initial goal is to procure 100 signups for a total of 350 kW of energy (and a more ambitious "stretch" goal of 500 kW). To put that into perspective, 350 kW would offset an estimated 328.30 tons of carbon annually and power an average of 55 homes for one year. Learn more about the financial pros + cons of investing in solar here. 
A unique facet of Asheville's campaign is its added focus on equitable workforce development. As part of the coalition, local nonprofit Green Opportunities will work with solar installers to help create more clean energy jobs for marginalized folks through a solar installer training program. We will share more info about these programs as they arise. 
More than 150 individuals have already signed up in advance for a free solar evaluation of their properties. To get started, simply tune into the launch event tonight at 6 p.m. + sign up here for a free evaluation.