Aurobindo Pharma, a Hyderabad-based pharmaceutical company, will procure solar power from two 15 MW group captive projects of NVNR Power and Infra in Hyderabad, Telangana.
Under the group captive model, the developer sets up a power project for the collective use of multiple industrial or commercial consumers who have 26% equity in the project and must consume 51% of the power produced.
The company has signed an agreement to invest a total of ₹107.6 million (~$1.48 million), in both solar projects – NVNR (Ramannapet I) and NVNR (Ramannapet II).
With this investment, the company will hold a 26% share capital in both companies. The acquisition is expected to be completed by the end of March 2021.
The solar companies have secured licenses from Telangana Government to generate 20 MWdc/15 MWac solar power each, totaling 40 MWdc/30 MWac. Both companies have not started the commercial operation yet.
Many big businesses are taking to sourcing solar from open access projects under the group captive model to comply with their renewable purchase obligations.
Last month, Cipla said it would be procuring solar from a 20 MWac (30 MWdc) group captive project in Tuljapur, Maharashtra. Spread across 115 acres, the solar project was commissioned in partnership with AMP Energy India.
Mercom had earlier reported that Bengaluru-based biopharmaceutical company Biocon would acquire a 26% equity stake in Hinduja Renewables Two Private Limited for ₹59 million (~$799,085).
Open access installations in India saw a 56% increase in 2020 from the year before, owing to the increasing interest of corporates buying power from open access projects under group captive plan, according to Mercom India Research's newly updated report, Open Access Solar Market in India – Key States (Updated).
The report asserted that while the open access market remains an attractive avenue for investment even as ground-level issues like approval hassles, policy inconsistencies, and a non-conducive regulatory environment continue to weigh it down.
The attractiveness of sourcing green power from open access projects among corporate and industrial offtakers has led to SJVN, a predominantly hydropower generator to float tender for 1 GW of grid-connected solar projects under the open access program.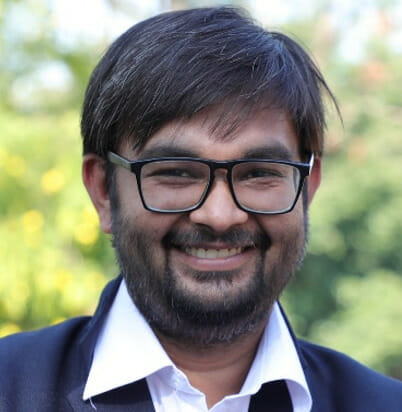 Harsh is a staff reporter at Mercom India. Previously with Indian Express, he has covered general interest stories. He holds a Masters Degree in Journalism from Symbiosis Institute of Media and Communication, Pune.