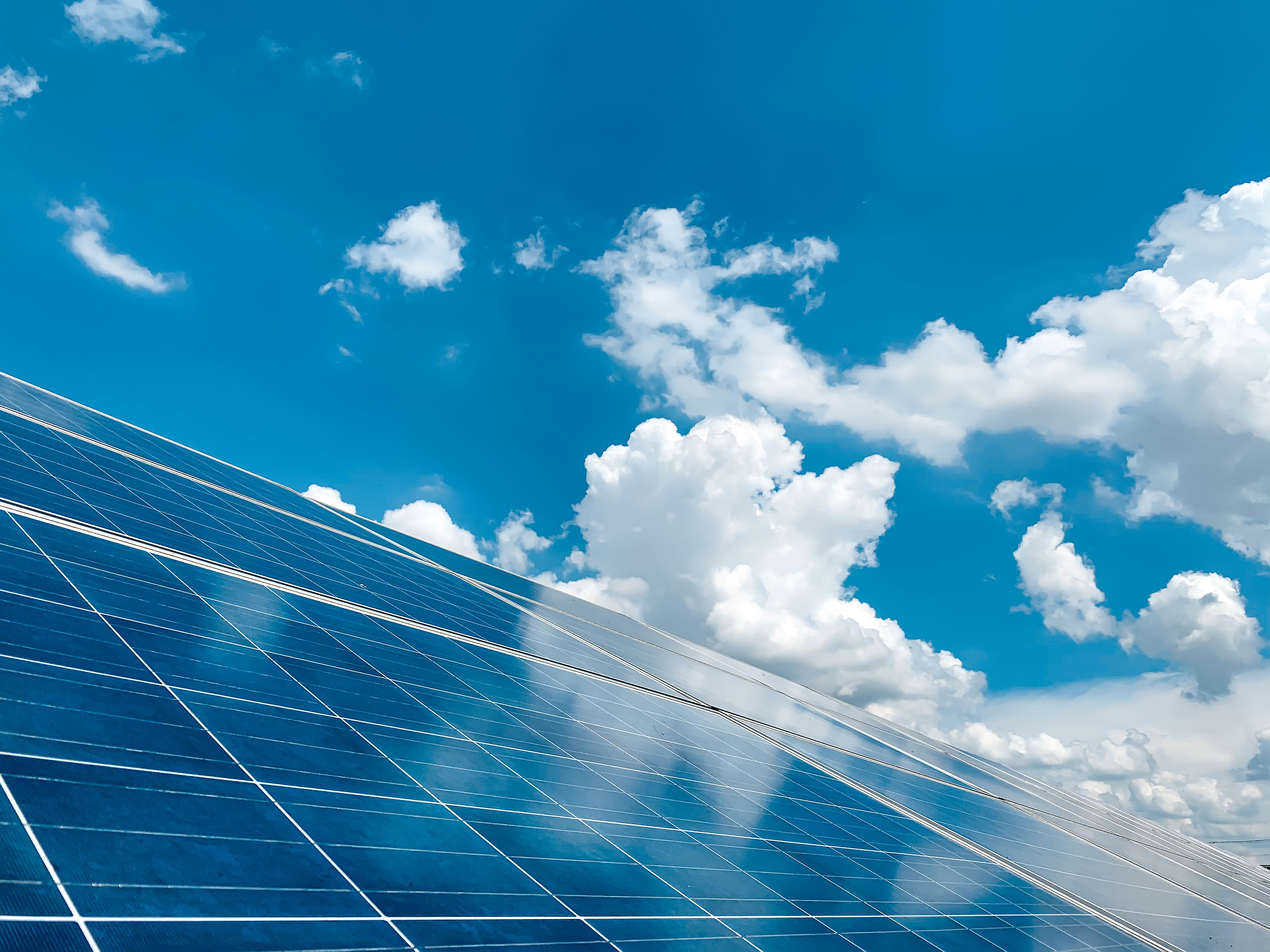 Canadian Solar has chart support in place
Alternative energy stalwart Canadian Solar Inc. (NASDAQ:CSIQ) is one of the world's largest solar technology and renewable energy companies. On April 12, the company announced that it had started the mass production of high-power, high-efficiency modules. The new generation modules are set to deliver one of the most competitive levelized cost of electricity in the industry by reducing the balance of system and other costs for solar power plants. They are reportedly set to deliver the first batch of these new high-power, high-efficiency modules this month.
On the charts, CSIQ currently sits at $43, a far cry from its Jan. 25 record high of $67.39. Despite the 16.6% pullback the last three months, the shares' 200-day moving average is stepping up to contain the damage. Shorts have been building their positions, with short interest up 25% in the two most recent reporting periods. The 6.83 million shares sold short accounts for a healthy 14% of CSIQ's total available float and at the stock's average pace of trading, it would take more than three days to buy back these bearish bets.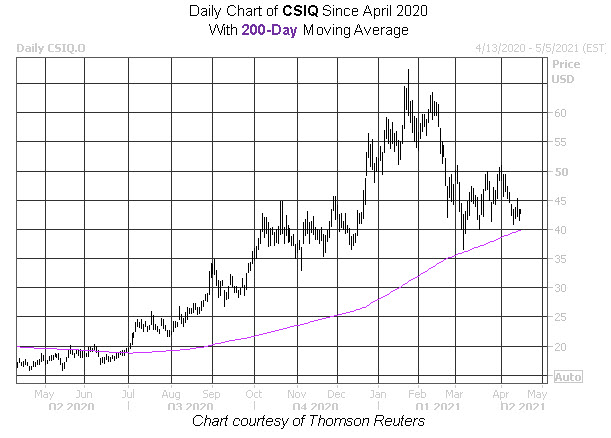 From a fundamental perspective, buying Canadian Solar stock is one of the safer options in solar energy sector. Canadian Solar's balance sheet has a reasonable $2.1 billion in debt, which isn't much more than the $1.18 billion it has in cash. However, in exchange, CSIQ does not offer the best ongoing growth rate. In fiscal 2020, Canadian Solar increased revenues by 8.6% but saw a 15% decrease on its bottom-line.
Canadian Solar stock currently trades at a price-earnings ratio of 17.95, which is a fair valuable for being one of the top companies in a market with such high growth potential as the solar energy market. The key for CSIQ will be in quickly and efficiently capturing a good portion of the available market share. Overall, Canadian Solar stock is a very intriguing speculative play, especially after Canadian Solar stock's recent pullback.