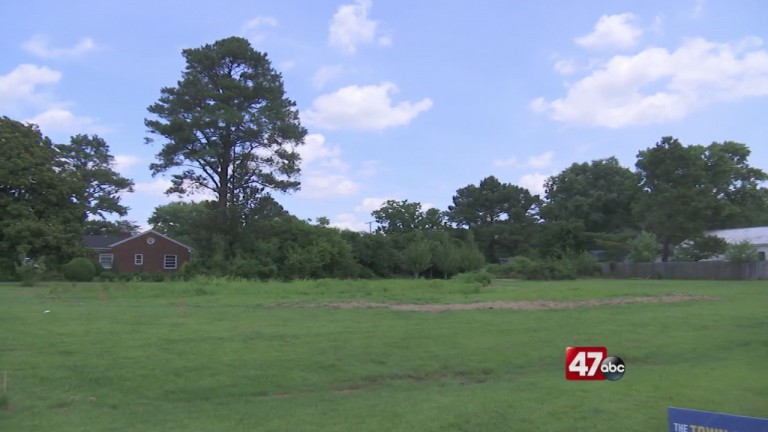 PITTSVILLE, Md.- In a ground breaking ceremony, leaders dug deep to initiate the start of the state grant funded solar panels project for the Pittsville's Water Treatment Plant.
"It's a happy day for Pittsville, not only for Pittsville, it's a happy day for the Wicomico County and the state of Maryland," Senator Mary Beth Carozza said.
"There's no way we would be able to provide the support and engagement without local leadership this incredibly town leadership has been on the ball struggling through challenges, but looking forward to solutions," Suzanne Dorsey, Assistant Secretary of Maryland Department of the Environment, said.
The project costs over $660,000, but with the state's help of funding almost all of that the town won't have to dig too deep into their pockets.
"If it came to a local level that would be about 50 percent of our budget, yearly budget that would be covered in just this project, so it's something we wouldn't be able to do without help from the state and other leaders," Sean McHugh, Pittsville Town Commission President, said.
"We wanted to look at better ways where we can help our community for the future and the solar panels when we received that grant we were gung ho," Erika Moore-Lecates, a Town Commissioner, said.
We're told by adding this renewable energy project to the area it'll have a positive impact.
"It's going to cut down on the electricity costs that what it actually costs us to power our water treatment plant," McHugh said.
"The solar panels that are going to be placed here are going to not only run town hall and the water treatment facility, but it actually has the potential to give back to the tax payers in Pittsville," Delegate Wayne Hartman said.
And we're told looking ahead with the money they'll be saving, it's going to grow the town.
"It's going to allow us to perform other projects or upgrades that as our town grows we can increase capacity to serve everyone in the town of Pittsville," McHugh said.
The town also says that they will be creating a recycling plant.
We're told the state will be funding over $616,000 dollars for this project.
And it is anticipated the Town's Water Treatment Plant electricity costs will be reduced by at least $30,000 annually.