MOUNTAIN IRON — The Mountain Iron Public Library will host Kids Going Solar on Thursday, July 22 from 10 a.m. – 4 p.m. and on Friday, July 23 from 10 a.m. – 2 p.m. The event is part of the Iron Range Partnership for Sustainability's (IRPS) Here Comes the Sun Range Summer '21 Solar Tour.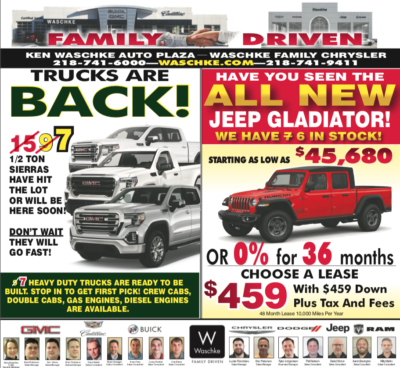 Activity stations will feature the following:
305746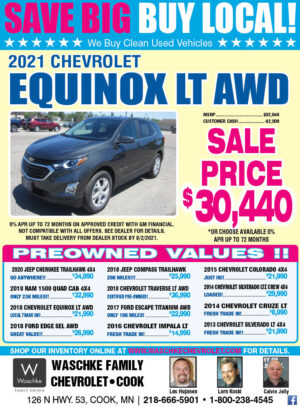 • Outdoor shadow drawing and sidewalk chalk
figures
• Cyanotype paper art.
Objects will be provided to
choose from, and children
are invited to bring in favorite small objects to use
instead. Cyanotype paper
uses the basic principles
of photography to create
images with just sunlight
and water.)
• Solar system fruit plate
snacks
• Take-home science experiments.
Staff will be on hand to guide children through the activities, and some activities may be modified due to the weather because solar activities need one important ingredient—the sun. Take-home kits will include directions and necessary supplies. Books about solar power, planetary systems, and other science topics will be available to read through or check out. Children and families are invited to stop by and learn more about the sun and all things solar. For more information about the event, call 218-735-8625.
To learn more about solar power at work in Mountain Iron, the public is invited to the Solar City Open House on Tuesday, July 20 from 5 – 8 p.m. at the Mountain Iron Community Center. The City of Mountain Iron was the second Minnesota city to be recognized as a GreenStep city for its sustainability initiatives. The open house will showcase the solar array at the community center and give a video tour of the expanding Heliene, Inc. solar panel manufacturing facility. Visitors can also learn about Mountain Iron's designation as a Step 2 GreenStep city and a proposed solar power site for Mountain Iron and Virginia utilities.
For additional information about Here Comes the Sun, visit www.irpsmn.org/here-comes-the-sun and look for more articles in future editions of Hometown Focus.