As mobility is increasingly moving towards sustainable and eco-friendly solutions, bike pathways (also known as véloroutes) are becoming a significant element of modern transportation within cities these days.
This has motivated architect Peter Kuczia to reimagine the typical bike path. Highly influenced by the concept of sustainability, Kuczia designed 'Solar Véloroute' – a multifunctional photovoltaic pathway for bicyclists and pedestrians.
The concept comprises a photovoltaic tunnel structure that serves as a solar canopy for cyclists and pedestrians and a public facility where commuters can recharge their e-bikes or smartphones; while at night, they can enjoy an illuminated protected pathway.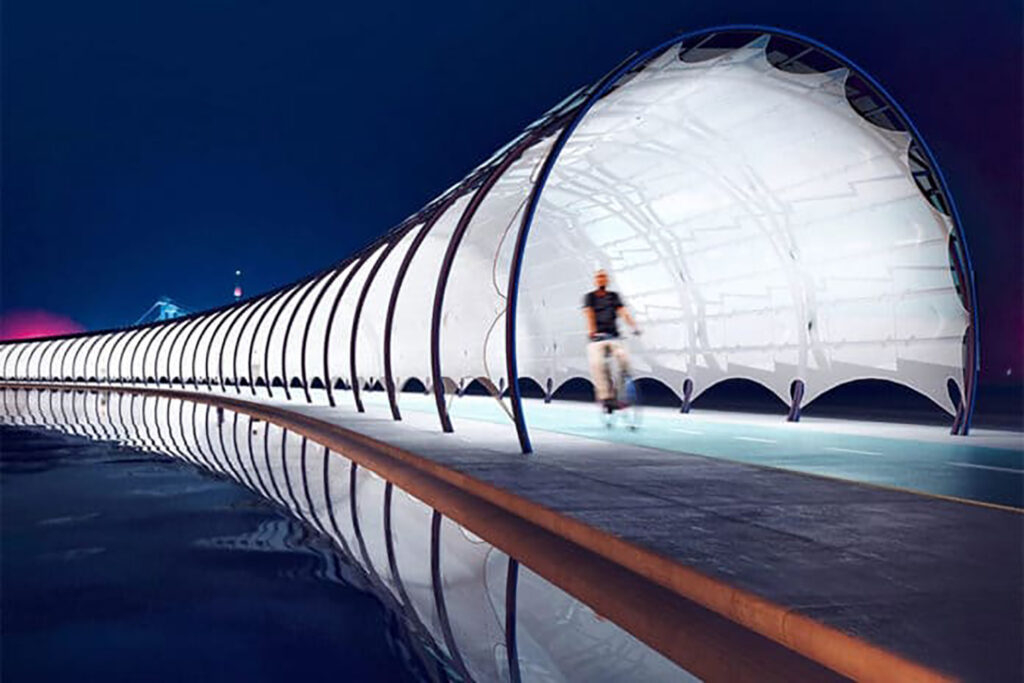 The Photovoltaic Bike Pathway
The cycle pathway is presented as a semi-enclosed, rounded archway constructed from superimposed non-reflective glass solar panels attached to circular tube steel purlins. This solar roof kills two birds with one stone: it protects pedestrians and cyclists from the sun and other unlucky weather conditions while simultaneously producing electricity from the sun.
During the day, the photovoltaic system collects electricity generated by solar energy, which can then be used for on-site charging stations and lighting at night. The surplus energy contained can be distributed for additional services.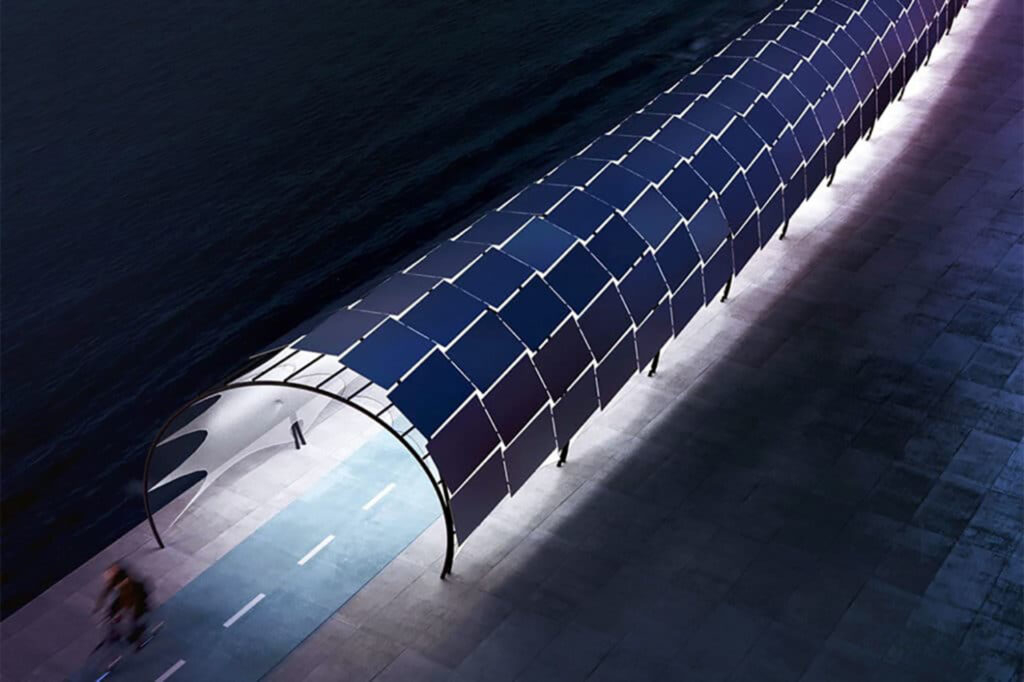 Kuczia explained:
One kilometer of Solar Véloroute structure could provide around 2000 MWh of electricity to power 750 families or provide electricity to more than 1,000 electric cars that travel 11,000 kilometers per year.
Learning Experience
These eye-catching cycle paths also serve as educational experiences for the public. It features display panels and posters with information about the benefits of using solar power on a global scale.
While the project was created for regions in Dubai and Switzerland, it can be adapted to any typical bike road at any location and climatic zone. The structure is entirely adjustable, and the distance between modules, the number of rows of panels, and their inclination can be flexibly altered to suit local conditions.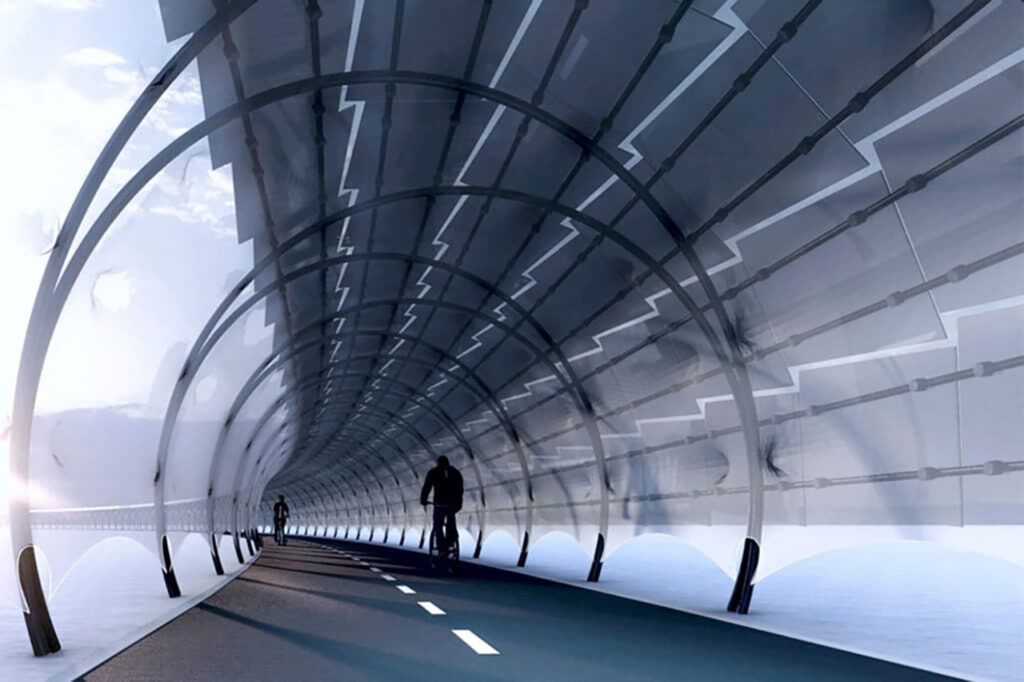 Other Illuminating Bike Paths
There are many attractive solar-charged glow-in-the-dark bicycle and pedestrian paths worldwide. Some of these include a "Starry Night"-inspired pathway in the Netherlands that illuminates at night by a combination of glowing pebbles and solar-powered LEDs. Others are found in England and Poland, where they are considered an electricity-free alternative to streetlights.