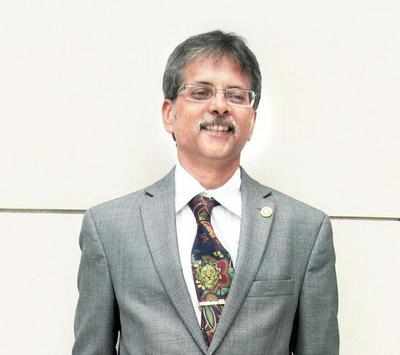 India is among the top five countries producing solar photovoltaic (PV) power and will continue to further improve its position in the future. The government has already set its sights to produce 350 GW of solar power. Until June 2020, the country achieved close to 35 GW. Owing to the sub-standard quality of components being used at several places, the country is likely to witness a faster rate of early loss of PV modules. By 2030, close to 3,00,000 tons and by 2050, nearly 7,500,000 tons of solar waste is likely to pile up.
Currently, there are no laws that mandate safe disposal of solar energy waste unlike WEEE in Europe and it needs to be accorded priority to ensure no land filling. A not-for-profit organisation can formulate a roadmap to pave the way for a safe end of life management using low-cost recycling equipment and ensure they are used for re-powering. About 240,000 MW of new panels can be re-produced without extracting new materials. It will result in the overall CO2 abatement of 360 billion tons in their lifetime. Jaideep N Malaviya is an expert on solar energy waste management. He spoke to TOI about the pros and cons concerning the issue.
Excerpts…
Q. Why do solar panels need recycling?
A. India has set an ambitious target of 450 GW of renewable, largely using solar energy. All solar energy systems must be subject to the extended producer responsibility (EPR). Recycling will create more jobs and re-harvest the basic raw material to re-power. Let the new 3Rs be 'recycle, reuse and regenerate' instead of reject. Re-use of materials will greatly reduce the carbon foot-print as compared to fresh mining. The recycling entity can recover its cost by trading the raw material.
Q. How do solar panels become a waste?
A. The crystalline solar modules (panels) last 20 years or so. However, some manufacturers also claim life beyond this period. Our analysis shows that with recurring high efficiency, solar cell technologies end-users may opt for re-powering once the investment is recovered as it will give a higher yield. This will result in far sooner waste. We anticipate about 20,000 tons of waste by the year 2030 and eventually, 2,00,00,000 tons by 2050.
Q. Are solar panels hazardous to the environment?
A. Typical crystalline silicon solar modules (panels) have almost 95% (by weight) aluminium, glass, silicon, copper and metal parts that are recoverable and recyclable. The balance 5% polymer sheets are still a challenge to recycle and are a potential hazard to landfill as it contains fluorspar. Solar thermal panels (collectors) are 100% recyclable and easy to do. It will be interesting to undertake a detailed study on how much carbon footprint will be avoided if solar modules are recycled and reproduced instead of freshly mining raw materials. This is the only way it can put pressure on the government to consider it earnestly.
Q. How is the government planning to address the issue of solar energy management?
A. While inverters and batteries are already governed under electronics and battery waste management laws in India, there are none for solar modules. It is understood that an initiative has already been taken by the government to address the issue of solar energy 'Circular Economy' by forming a committee comprising of Industry associations, institutes and experts. What is required at this stage is to undertake R&D on developing low-cost recycling techniques to make it economical. India can set a benchmark for the consortium countries of the International Solar Alliance (ISA).
Q. How does the current landscape of solar recycling in India compare to the markets across the world?
A. There is no regulation or law that binds any solar module to be mandatorily sent for recycling. There is a need for an immediate bylaw to make sure all future solar modules made/imported in India have a cost of recycling built in as EPR. The classification of EPR has also to be clearly defined. Only Europe has a mandatory law on solar energy recycling under the Waste Electrical Electronic Equipment (WEEE). India needs to be 'atmanirbhar' in the entire value chain.
Q. What are some of the main barriers for solar panel recycling?
A. A database will have to be created of all installed domestic and imported solar modules in the country. This is necessary to ensure they are not dumped and break the EPR law. The EPR definition will require manufacturers to take back the waste and recycle, which will be an expense to them as they had not built in the recycling cost earlier. A preliminary study shows that a minimum 5,000 tons of solar module waste is feasible for setting up a recycling facility. Considering our vast geographic location, we will need multiple collection centres after de-framing the modules at the site. A central recycling facility that reduces the logistics cost will be economical. Nagpur fit the bill as it is centrally located and well connected with the rest of the country. Refurbishing modules, if disposed early, should be avoided as it may lead to fraud and malpractice.
Q. What are some of the advantages for solar manufacturers that integrate recycling practices into their business operations?
A. There is not much knowledge available on low-cost recycling. Manufacturers of solar modules have a very prominent role to play. The policies for recycling must be manufacturer-friendly. A devoted not-for-profit organisation of solar module manufacturers can function as a catalyst between the government, regulatory bodies and end-users to facilitate safe disposal. The body can invite entrepreneurs and researchers to offer low-cost solutions funded as part of the industry-institute partnership. The recovered materials can be then traded with the module manufacturers.
Q. What is the current status for disposal of solar panels?
A. Presently, it is sold as scrap in the open market.
FacebookTwitterLinkedinEMail