The band is officially back together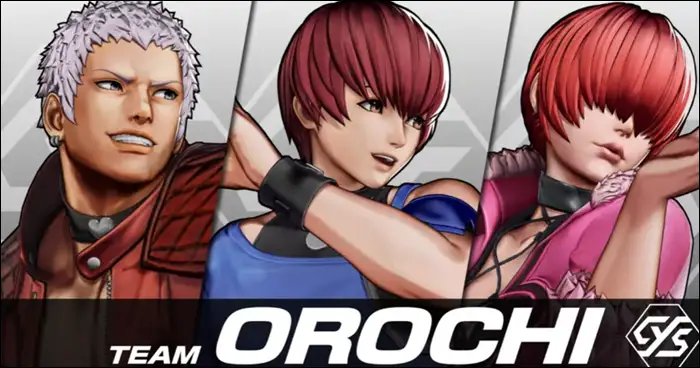 While The King of Fighters 15 has yet to show off any brand new, original characters to the upcoming title, they've been doing a great job at bringing back some older roster members that we haven't seen in decades.



SNK released their new gameplay trailer tonight, which revealed that Chris is once again joining the fold as the final member of Team Orochi.
Players familiar with Chris from his prior KOF appearances will probably be happy to see his moveset looks like it's pretty much fully intact in 15, and he's ready to mix you up with those command dash specials.
His Chain Slide Touch and Twister Drive Super moves are back in full force as well but his final Desperation Move (or whatever KOF15 is going to call them) doesn't have Chris unlock his Orochi powers and instead is a blitz of hits.
Chris and his bandmates, Shermie and Yashiro, first appeared in KOF '97 under the Team New Faces, but unknown to them, all three were destined for battle as part of the Four Heavenly Kings of Orochi.
Yashiro and Shermie would end up taking their own lives in order to awaken Chris as the host of Orochi… who was promptly sealed away by Team Sacred Treasures.
The characters remained canonically dead / sealed until the events of KOF14 where they're shown being revived and out in the world once again.
While many suspected their new team name may be CYS after their band and first name initials, the trio is once again under the banner of Team Orochi. It's unclear if this means they're going to be used to try and bring the boss back to the world of the living again or if they can even still tap into their Orochi powers at all.
Considering there were no purple flames and red eyes to be seen here, Chris appears to be back to his normal self again.
It'll be interesting to see now their motivations for continuing to fight, but maybe their rivalry with Iori isn't over just yet. You can check out the full gameplay trailer below as well as some sweet 4K screenshots.
Click images for larger versions