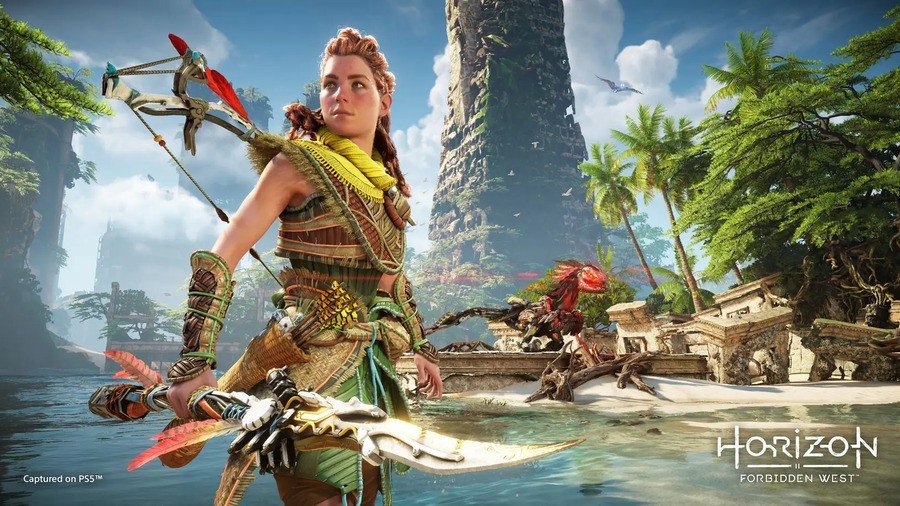 There was a lot of enthusiasm for Horizon Forbidden West's pre-orders going live this week, but as with so many things Sony does of late, the announcement has been marred by more self-enforced controversy. The company confirmed that, in order to get both the PlayStation 5 and PS4 versions of the sequel, you'll need to purchase either the Digital Deluxe, Collector's, or Regalla Editions.
Many had assumed that the upgrade would be free, like so many other games, because of language the platform holder had used last year. However, revisiting PS Blog posts from the time reveals that the firm was very careful with its word selection: "The PS4 digital versions of launch games include a free upgrade on both PS5 consoles, while the PS4 disc versions of these games include a free upgrade on the PS5 with Ultra HD Blu-Ray disc drive." Launch games only, you see.
Nevertheless, it's not hard to understand why fans feel hard done by here – even we had assumed that Horizon Forbidden West would offer a free PS4 to PS5 upgrade. And a post by PlayStation Studios boss Hermen Hulst on Twitter has been inundated with requests, demanding the organisation reverse its decision.
To be fair, while social media can be toxic at the best of times, many of the requests are thoughtfully worded: "Please address the current situation with the upgrade system between PS4 and PS5," one fan said. "The PlayStation community is concerned about this." Another added: "As a loyal PlayStation fan, it's frustrating feeling like you're being nickel and dimed for every last cent when we already spend so much time and money on your platform."
Sony has already walked back a number of questionable decisions this year, so we wouldn't be surprised if it came up with a solution here. Offering a $9.99 upgrade fee from PS4 to PS5 would be far from ideal, but could go a long way in our opinion – we did contact the platform holder about this, and it sounds like it has no plans to offer anything like that right now.