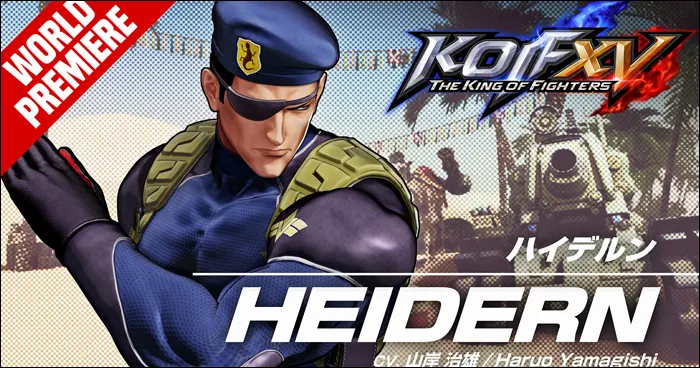 Announcements for The King of Fighters 15 aren't coming as frequent as they once were, but tonight's addition to the roster certainly packs a punch.



SNK revealed Heidern to be the next playable character in KOF15 via a brand new gameplay trailer, which you can check out below.
Although the Ikari Warriors commander is looking a good bit snazzier with his updated model and visual effects, his attacks themselves appear much the same as they did in The King of Fighters 14.
It's kinda scary to think about Heidern having access to EX finger guns and Slashing Hands at all times now with a bit of meter, but some of the attacks look like they may be a tad slower this time around.
We don't know what team he's going to appear on in KOF15 considering Team Ikari Warriors is already full, but perhaps he'll be joining up fully with K' now or maybe even Team Masters.
You can check out Heidern's full gameplay debut trailer below.
Click images for larger versions