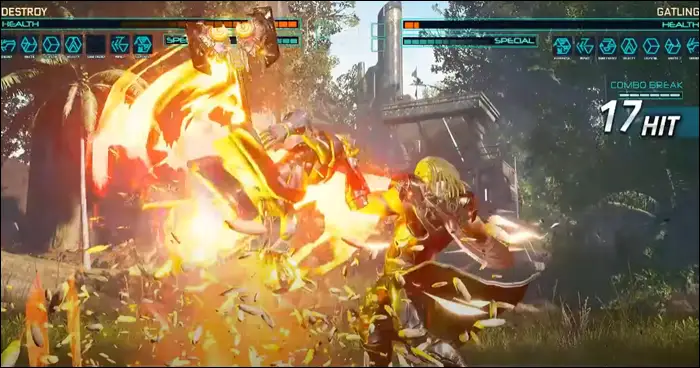 As we approach the biggest week for video game reveals in the whole year thanks to E3 and the Summer Game Fest, some developers are getting out ahead of the shows to reveal more about their own projects.



One such team is that behind the next-gen indie fighting game Coreupt with its creator Jesse Wright showcasing some updated gameplay, which is looking a good bit more polished than what we saw six months ago.
Similar to Granblue Fantasy: Versus and Rising Thunder, Coreupt now has special moves and abilities tied to preforming special moves and abilities though that doesn't seem to limit the combo possibilities.
The project still looks to be aiming at those who like to press buttons with the average string in the compilation being around a dozen hits or more.
To help compensate this a bit for the player getting styled on, Coreupt now has a combo break meter that builds though we don't know how it or the rest of the game's mechanics function.
Before #E32021 and the #SummerGameFest check out the progress we've been making with COREUPT! Beyond proud of my team, we still have a lot of work ahead but here's the latest look at gameplay! #screenshotsaturday #fgc #gamedev #nextgen #fightinggames pic.twitter.com/5zip6VuH5W

— Jesse Wright (@JW_Corelated) June 5, 2021
Character animations and hit effects also appear to be a step up from what we saw in January although there's still a lot of room for more polish and improvements that the devs can hopefully accomplish before the game releases.
Currently, no launch window or targeted platforms have been announced though it was previously revealed the team is aiming for the fighter to be free-to-play out of the gate.
You can learn more about Coreupt in our first article covering the game here.