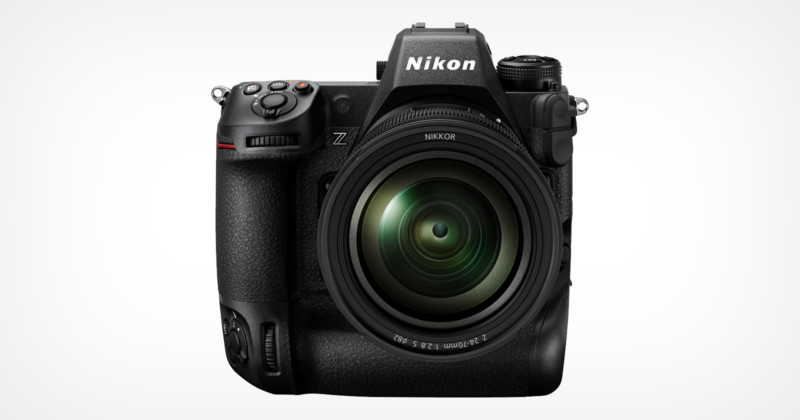 Nikon has announced an "unprecedented imaging experience" by revealing it is developing the Z9 full-frame flagship mirrorless camera. The camera will feature a newly-developed FX-format stacked CMOS sensor, a new processor, and support 8K video.
Nikon shared scant few details about the camera other than a front-facing view and a few vague talking points. That said, it's par for the course for Nikon's development announcements (the D6's development was announced in a similar fashion).
The company is saying that it promises the Z9 will bring together Nikon's set of "groundbreaking technologies" to deliver "the best still and video performance in Nikon history." The camera will supposedly meet the most advanced needs of professions across a wide variety of photography genres. As mentioned, it will utilize a newly-developed stacked CMOS sensor and a new image-processing engine and the ability to record 8K.
Nikon does mention that 8K will only be the most it can shoot and mentioned it will offer various other video specifications to "fulfill diverse needs and workflows." This echoes a recent interview with a Nikon executive who there promised the flagship Z camera would offer video shooters a wide range of choices.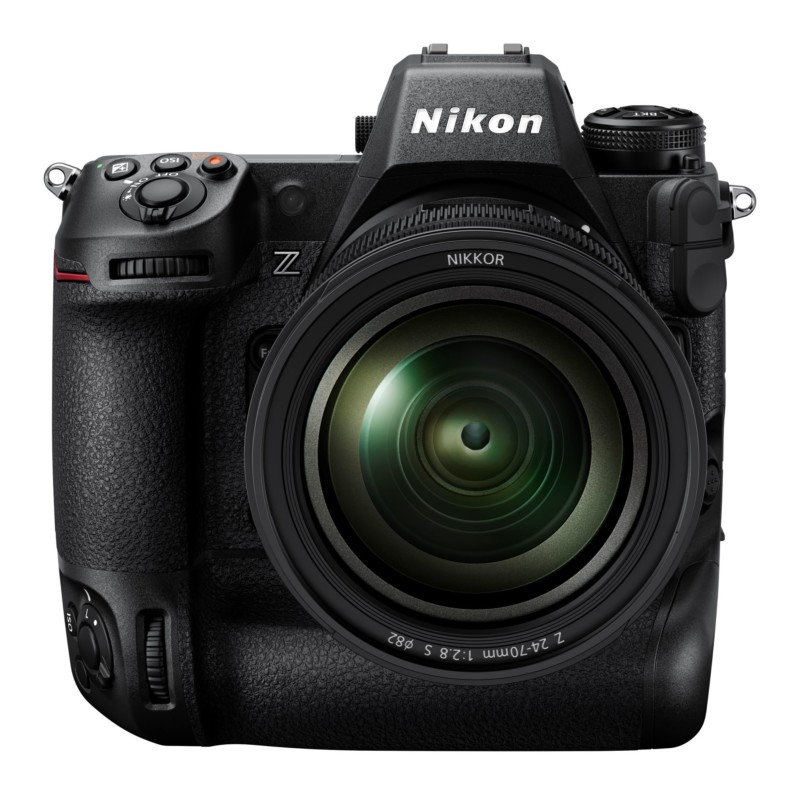 "The Z9 embodies ultimate usability as a tool," Nikon writes. "Offering users an unprecedented imaging experience from capture to workflow exceeding that of previous digital-SLR and mirrorless cameras."
As seen above, the Z9 will use the integrated-grip style body, a favorite among some professionals because the form factor allows for an even shooting experience regardless of orientation.
Nikon did not provide further details, including an expected timeline for its release.
Earlier today, Nikon Rumors posted a very long list of expected features for the Z9, including the name of the new camera. The rumor also stated that the camera was tested with a range of different megapixel sensors from 45-megapixels to a 60-megapixel version. Other features rumored include 20 frames per second through a blackout-free EVF (like the Sony Alpha 1 and Alpha 9 series), a 16-bit RAW option, improved noise levels, a new user interface, and improved noise levels and better dynamic range. Nikon Rumors claims the camera will be tested at the Tokyo Olympics and is expected to be released in the fall of 2021.