Reddit was down for many on Thursday, but the company has implemented a fix and the site seems to be working normally. While the outage was going on, Reddit would regularly take a while to try to load a page before showing an error screen with error code 503.
On its status page, Reddit first reported an "elevated level of API errors" at 5:04PM ET Thursday, but Downdetector showed a huge spike of user reports of problems shortly after. (At their peak, reports surpassed 40,000.) At 6:51PM ET, Reddit said a fix was being implemented, and at 7:18PM ET, Reddit said the fix was in place.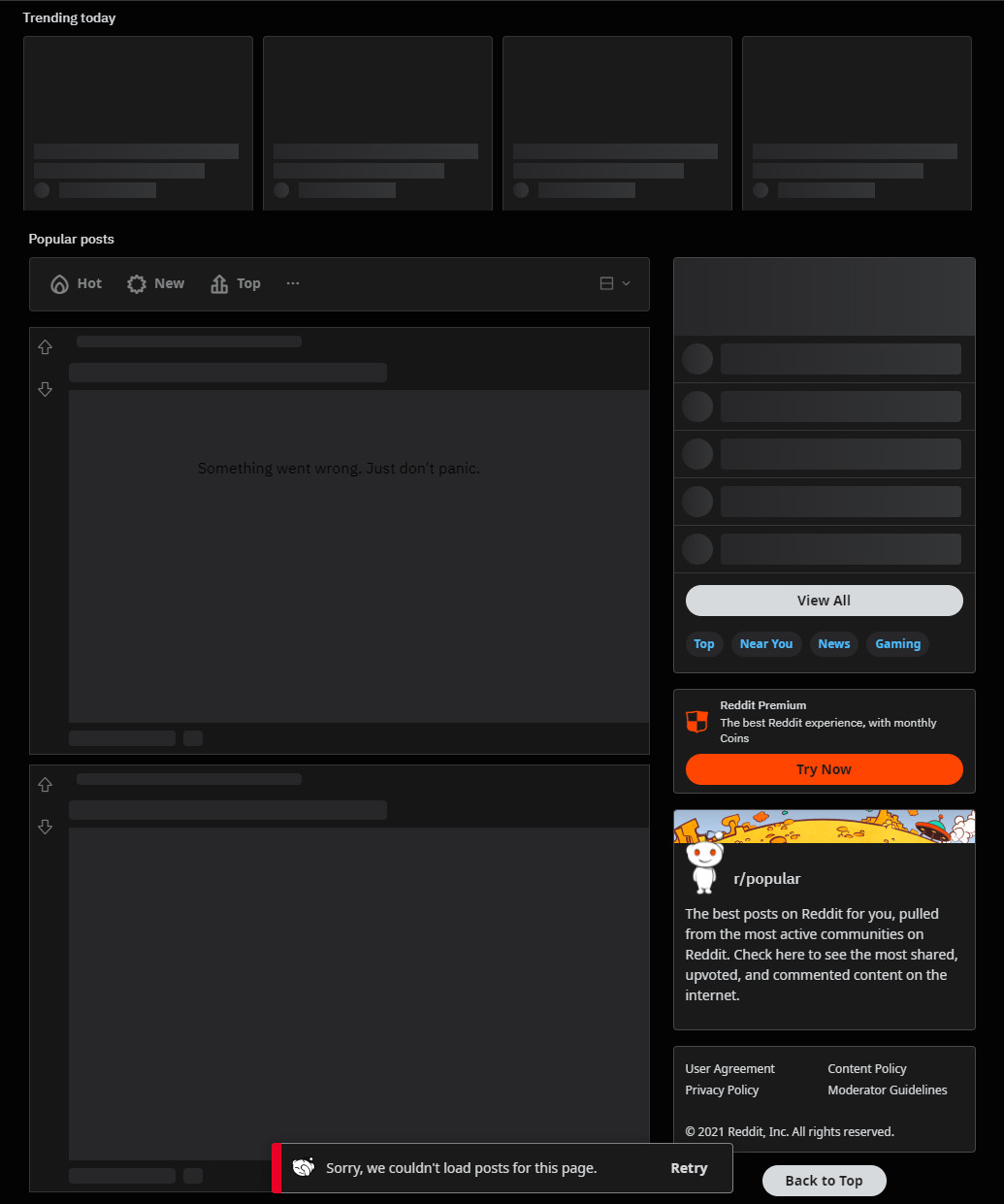 During the outage, the company also took to Twitter to assure users that its "team of Technical People" was working on the issues.
Sounds like some of you are experiencing issues accessing Reddit — fear not, our team of Technical People is working on it!

Pls don't shoot the messenger,
social media manager

— Reddit (@Reddit) June 24, 2021
Reddit didn't reply to a request for comment.
This isn't Reddit's first recent outage — the site went down for almost an hour in May. And Reddit was also taken down by the huge global web outage in June that also affected sites like Amazon, Twitch, and even us here at The Verge. That outage was caused by issues with the Fastly content delivery network.
Update June 24th, 7:41PM ET: Reddit says the outage has been fixed, so we have updated this article accordingly.