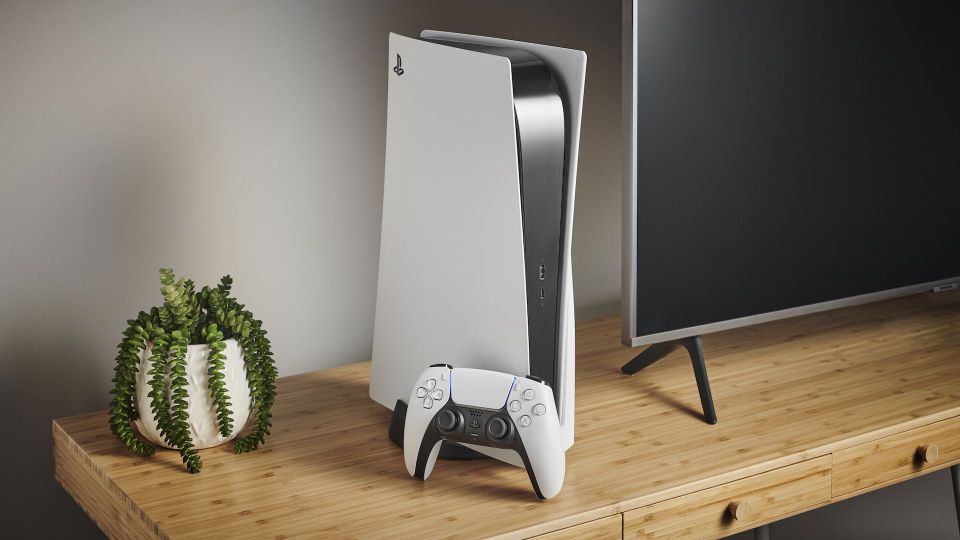 Image via Getty/Phil Barker/Future Publishing
The United States Patent and Trademark Office recently received an odd request from Sony Interactive Entertainment Inc. that could take the PlayStation experience to another level.
Per Business Insider, Sony turned in a request to patent the ability to turn household items and food products into PlayStation controllers. The request was paired with an illustration of a banana being used to play the video game console.
"The system comprises an input unit operable to obtain images of a non-luminous passive object held by a user as a video game controller," the patent reads. "E.g. a player may hold two bananas – one in each respective hand; or e.g two oranges – one in each respective hand."
The new feature will be done through a camera that will map out virtual buttons on an object of the player's choice. Per the patent, Sony believes that this is an inexpensive way to enhance the gaming experience. Also, it will help users take advantage of the console's full capabilities like portions of its multiplayer mode.
At this point, it's unclear if this concept will come to fruition. Although Sony went out of its way to patent the idea, this doesn't mean that it will actually hit the market. A patent only protects the technology from being used by Sony's competitors for now.
Related Articles
More Complex
Sign up for the Complex Newsletter for breaking news, events, and unique stories.
Follow Complex on: Facebook, Twitter, Instagram, YouTube, Snapchat, TikTok